James I: The Key Will Keep The Lock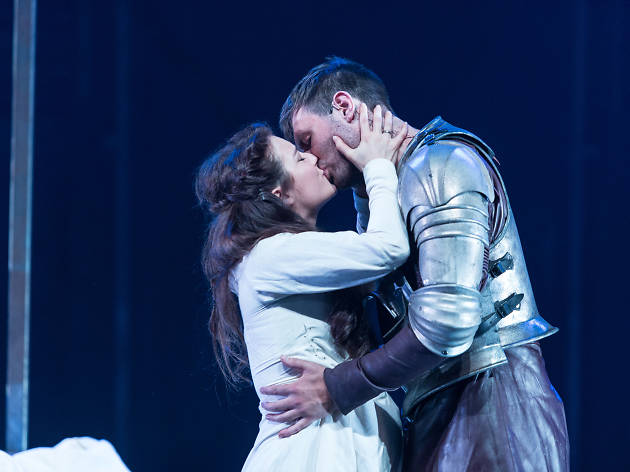 1/5
© Manuel Harlan
Stephanie Hyam (Joan), James McArdle (James I)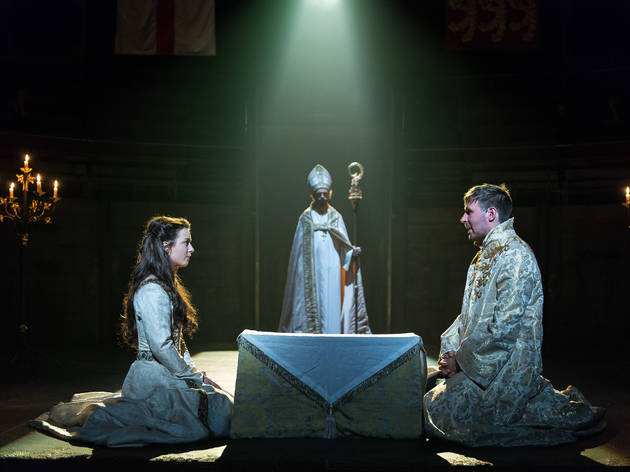 2/5
© Manuel Harlan
Stephanie Hyam (Joan), Alasdair Macrae (Bishop), James McArdle (James I)
3/5
© Manuel Harlan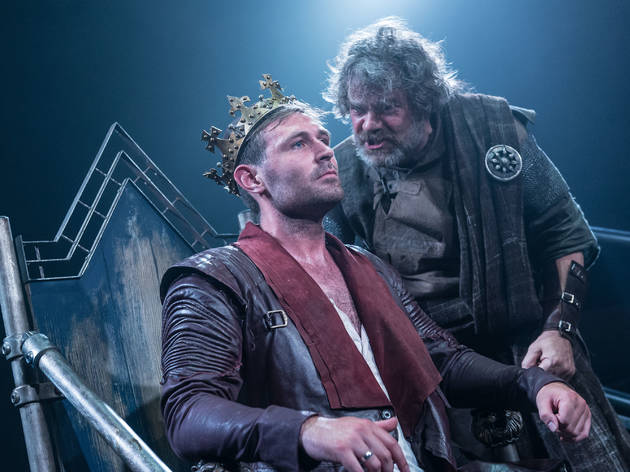 4/5
© Manuel Harlan
James McArdle (James I), Gordon Kennedy (Murdac Stewart, Regent of Scotland)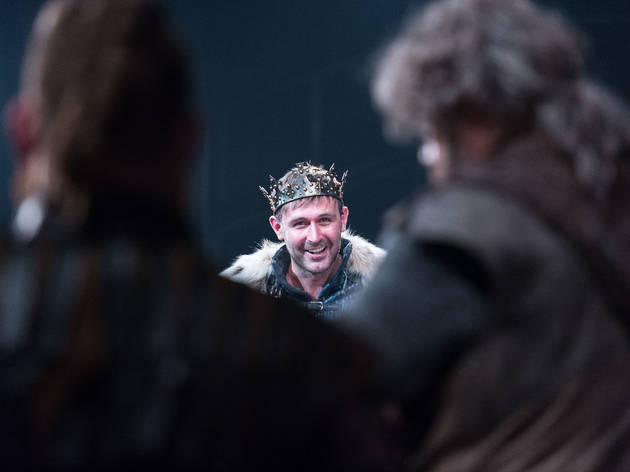 5/5
© Manuel Harlan
James McArdle (James I)
Time Out says
One good reason for separately reviewing each part of Rona Munro's epic trilogy about the Stuart kings of Scotland is to stress how exceptionally good the first instalment is.

Heavy with politics, characters and period references, history plays can often take some acclimatisation. Not so 'James I: The Key Will Keep the Lock'. Furiously exciting from the start, this 1420s-set production cheekily references Shakespeare's most beloved history play as it begins with James Sives's wonderfully arsehole-ish Henry V goading his royal prisoner James Stuart into deciding the fates of three captured Scots nobles.

The next two-and-a-half-hours are a morally fraught, white-knuckle ride, marked by the two best acting performances in the trilogy. James McArdle is magnificent as James, an intelligent, romantic man with a dry sense of humour, whose fundamental decency cannot protect him from the corrosive effects of power. As Munro makes clear, the rule in violent medieval courts was to kill or be killed. But even if James only does what he has to do, that doesn't mean he's not a monster. The other really great performance comes from newcomer Stephanie Hyam, equally complex as James's wife Joan, an assured young Englishwoman whose initial delight at being made queen sours into resentment then fear. Hyam makes us feel it all, and her tentative, fragile relationship with the king is sweet, sad and painful.

Munro's text for 'James I' has the best characters and the finest lines of the trilogy. The lead performances in Laurie Sansom's production are peerless, as is its lucid format, a high-stakes political thriller that never lets up for a second. The other two plays are good, but this is undoubtedly the jewel in the crown.
Details
Best selling Time Out Offers