James II: Day of the Innocents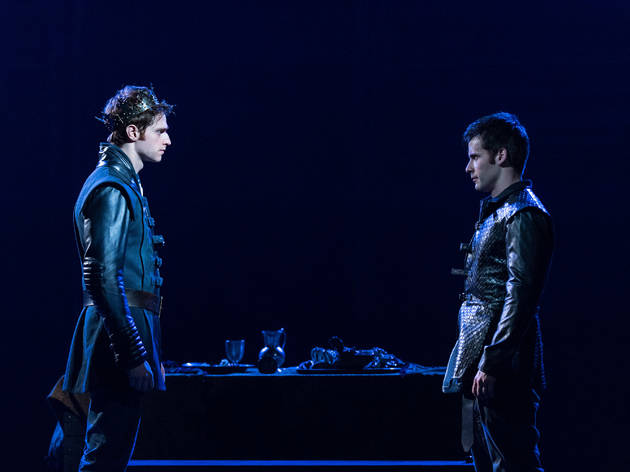 1/5
© Manuel Harlan
Andrew Rothney (James II), Mark Rowley (William Douglas, Balvenie's son)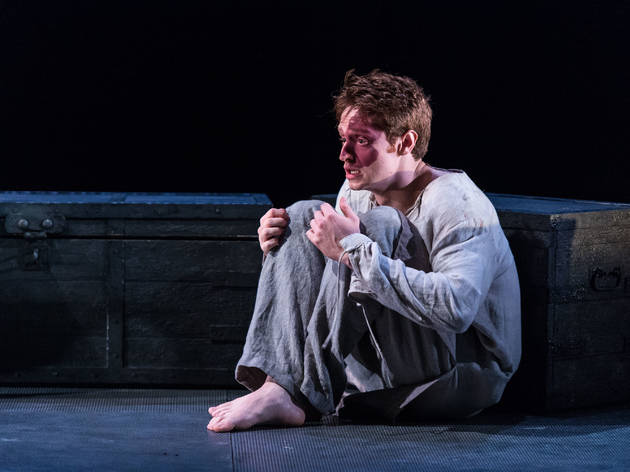 2/5
© Manuel Harlan
Andrew Rothney (James II)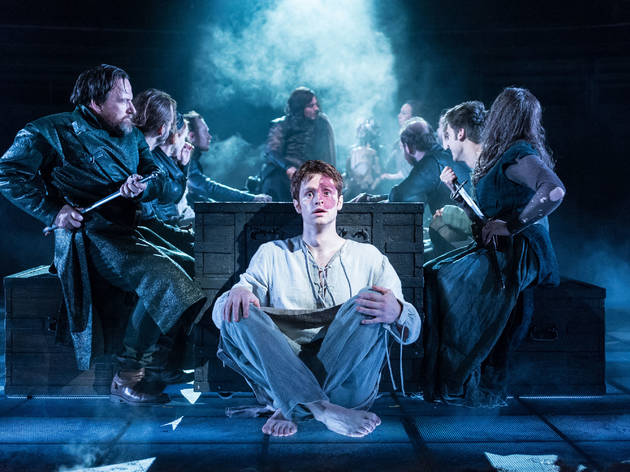 3/5
© Manuel Harlan
Peter Forbes (Balvenie), Andrew Rothney (James II), Blythe Duff (Isabella Stewart)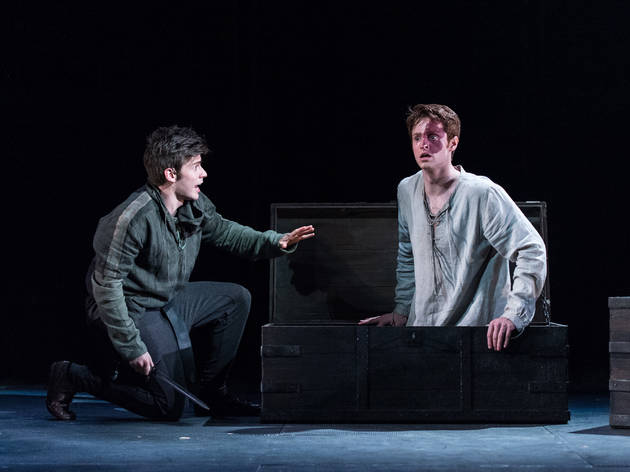 4/5
© Manuel Harlan
Mark Rowley (William Douglas), Andrew Rothney (James II)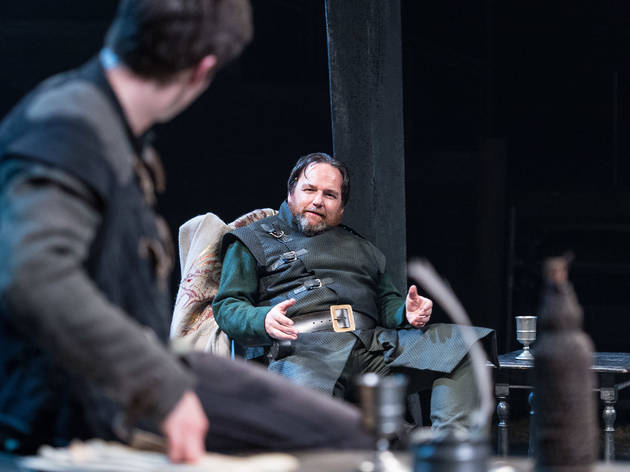 5/5
© Manuel Harlan
Mark Rowley (William Douglas, Balvenie's son), Peter Forbes (Balvenie: Later, Earl of Douglas)
Time Out says
'James II: Day of the Innocents' is the most stylish and least defined of National Theatre/National Theatre of Scotland's The James Plays trilogy. It's also the only part of the trilogy that doesn't quite, which isn't a bad thing: it has a sense of continuity of a sort that 'James III' doesn't attempt.

As the play begins, James I is dead, assassinated years ago. His son James II (Andrew Rothney) has spent most of his youth being used as a human rubberstamp to pass through the edicts of his scheming, feuding privy council.

But a series of flashbacks bridge the gap between plays. Stephanie Hyam returns as James's mother Joan, attempting to flee dangerous Holyrood with her son and her new lover, but she's finally caught and overthrown. Peter Forbes is also back as the Earl of Douglas, whose plots from 'James I' come into remarkable late fruition.

The title would seem to refer to two events: a deeply traumatic event in little James's life, when his two favourite cousins were executed on 'his' command; and the feast day upon which the older James finally decides to assert his powers and take command of his kingdom.

'James II' crams in a lot more subplot and historical detail. As a result its thrust and direction are less clear. Director Laurie Sansom responds boldly, carving it up into a series of stylistically distinct sections. He imposes a fantastical form on the first half. The flashback sequences are waking nightmares in which young James is played by a wooden puppet sporting the same facial birthmark as the adult king.

After rejoining the present, the play searches for a new direction until it settles into an engrossing and intimate drama about the close relationship between James and his best friend William Douglas. I'm reasonably sure the implied sexual tension between the men – and, in fact, their entire friendship – is Munro's invention. But it offers a fresh, effective and personal angle to her interrogation of the ruinous effects of power – 'James II' is no retread of its predecessor.

It's the messiest play in the trilogy, but gutsy direction does much to tidy it up and, like the man himself, 'James II' eventually comes into its own.
Details
Best selling Time Out Offers