James III: The True Mirror
1/6
© Robert Day
Daniel Cahill (Jamie)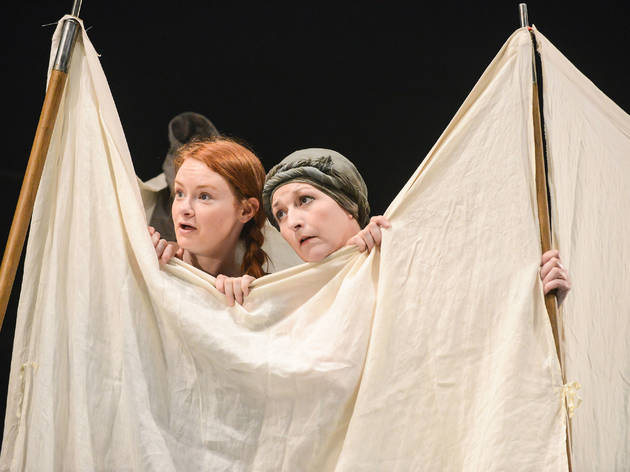 2/6
© Robert Day
Rona Morison (Phemy), Blythe Duff (Annabella)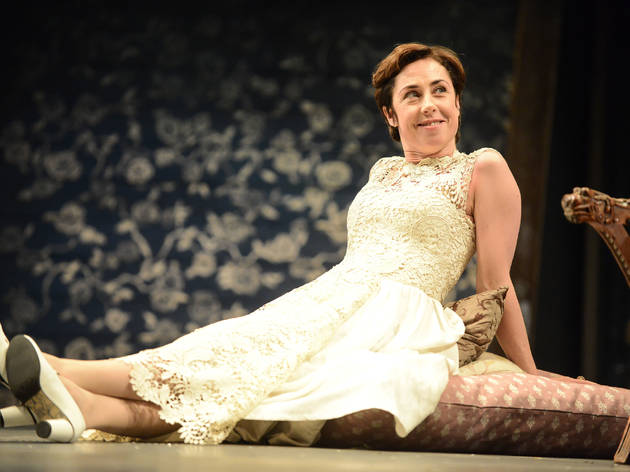 3/6
© Robert Day
Sofie Gråbøl (Queen Margaret)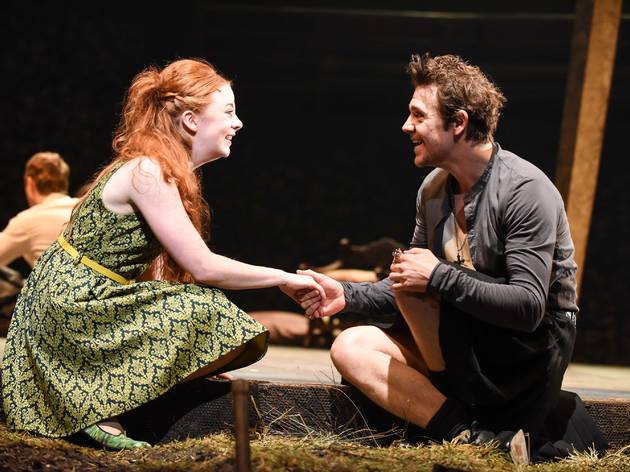 4/6
© Robert Day
Fiona Wood (Daisy), Jamie Sives (James III)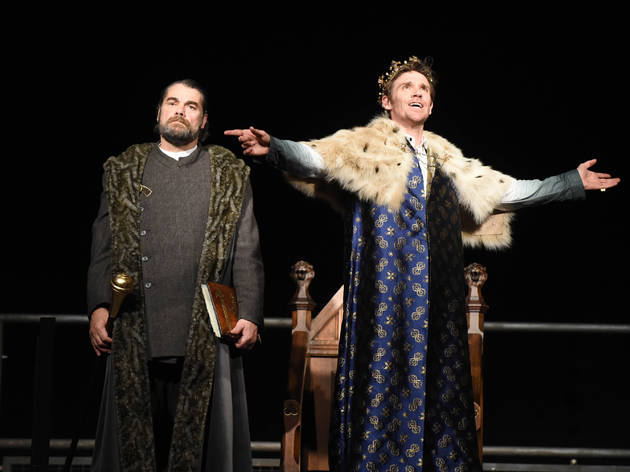 5/6
© Robert Day
Gordon Kennedy (John), Jamie Sives (James III)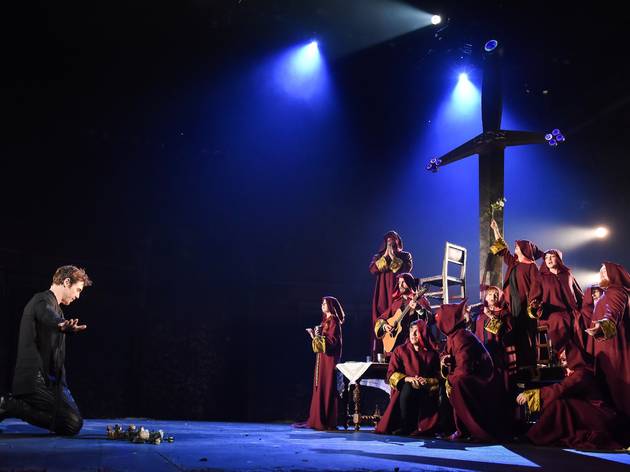 6/6
© Robert Day
Jamie Sives (James III), Ensemble
Time Out says
With 'James III: The True Mirror', Rona Muno's James Plays trilogy about the Stuart kings of Scotland notionally advances to the 1480s. But Laurie Sansom's production seems to overshoot the mark by about 450 years. Steered by designer Jon Bausor, 'James III' sloughs off the medieval gloom of 'James I' and 'II' in favour of bright lights, opulent sets, 1930s dress and archly rearranged modern pop songs.

It should be jarring, but in fact this lack of congruity is a strength of the trilogy – if you're watching all three James Plays together then the tonal shift is welcome; if you're watching separately, then it's great that 'James III' is happy not to punish you for skipping its predecessors.

The tone is mostly light, with James III (Jamie Sives) almost a comedy character – a giggling, capricious, decadent fop with little interest in running Scotland sensibly. His biggest political intervention is hiring a choir to accompany him around, a daft fabrication of Munro's, but a funny and – in its exaggerated way – illustrative of this poorly regarded monarch's reign.

But James isn't even really the lead character. That would be his wife Margaret, a spunky, sparkly Sofie Gråbøl who casually casts off the glowering shadow of Sarah Lund to hold the stage effortlessly. Enlisting John (Gordon Kennedy), the long-suffering head of James's privy council, Margaret becomes de facto ruler of Scotland, allowing her absurd husband to get on with acting like a brat while she looks after the kingdom.

Again, the exact historical accuracy is questionable, but 'James III' is the most parable-like of the plays, with this dispersal of the king's powers symbolic of Scotland's democratic future – something addressed fairly explicitly in some late lines clearly included to chime with the recent and ongoing independence debate.

'James III' is enjoyably knockabout, but it's not a throwaway ending to the trilogy – it's a fully fleshed out, satisfying work with its own style and world. And after almost eight hours of theatre covering a century of momentous events, Munro's acknowledgement that Scotland's history is still ongoing isn't an indulgence – it's only right.
Details
Best selling Time Out Offers