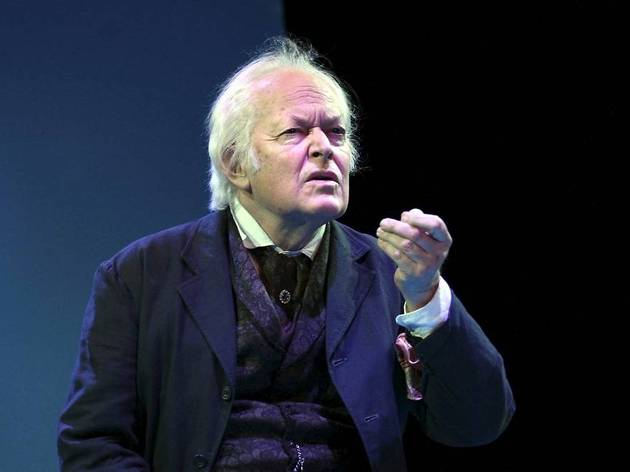 Furthering the status of The Print Room as a sort of miniature fringe version of the Donmar Warehouse, this take on Ibsen's final play 'When We Dead Awaken' is presented here in a new version by Mike Poulton, whose adaptation of Schiller's Luise Miller played at the Donmar a few months back.
It's got a tip top cast as well – headed by Michael Penington as misanthropic sculptor Arnold Rubeck – while perennially rising star James Dacre directs.
Whether this all adds up to a great night may depend on how much of an Ibsen geek you are: this pained, heavily symbolic reflection on artistry vs humanity would appear to be transparently autobiographical, an old artist musing on the tarnishing effects age and success have had on his powers.
Rich, artistically bankrupt Rubeck and his mutinous young bride Maia (Sara Vickers) have their fractious health spa holiday disrupted up the arrival of vulgar young Baron Ulfheim (Philip Correia) and Irena De Satoff (Penny Downie), Rubeck's former muse, whom he abandoned after completing a masterpiece entitled 'Judgement Day'.
Though cushioned by the humour and brevity of Poulton's terse, dreamlike translation, the resultant power play between the four main characters nonetheless makes for hard, anguished viewing. Lacking the impressive set of previous Print Room shows, this is still a handsome production – but mostly of interest as an insight into Ibsen's state of mind at the end of his life.