Heads up! We're working hard to be accurate – but these are unusual times, so please always check before heading out.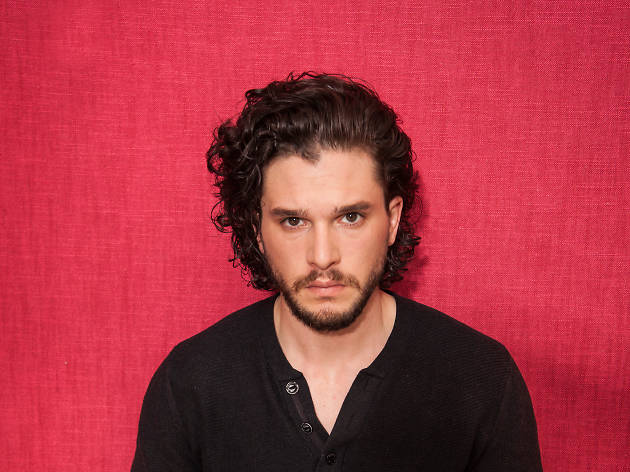 Kit Harington on leaving 'Game of Thrones' and plunging straight into hell
'Game of Thrones' star Kit Harington is back on stage after six years in the wastes of Westeros. We chat to the man known to millions about going to hell as Doctor Faustus
Interviewing Kit Harington is a thoroughly pleasant experience: he's polite, intelligent, a bit sweary and forthcoming on pretty much any subject. Which is good as the elephant in the room is so enormous that it feels like we're sitting on the back of it.
We're here to talk about his return to the London theatre scene in the title role of Kit Marlowe's 400-year-old classic 'Doctor Faustus', which concerns a man who sells his soul for success. I want to talk about it. Harington wants to talk about it. I have never even seen 'Game of Thrones'. And yet it feels journalistically insane not to bring up the fate of Jon Snow, his character from the HBO TV show, whose apparent assassination at the end of season five sent a good chunk of the world into mourning.
With season six due to start screening soon, speculation has been rife over whether Snow is really dead or not. But Harington gives me the brush-off. 'Look, I'm not in the show any more,' he says, politely. 'I'm definitely not in the show.' Did he really not film any new scenes? He's been spotted on set! 'Well, I filmed scenes of me being dead. It's some of my best work.' That's it? Can't he throw me a crumb? 'I know how long I'm a corpse for. I can't tell you how long I'm a corpse for, but I am a corpse.' So there you go. I tried. Soon, you'll be able to find out if he was just bullshitting me (the new season premieres on April 24).
Anyway: Jamie Lloyd's adaptation of 'Doctor Faustus' marks the resumption of a very promising stage career for Harington that began when, fresh out of drama school, he bagged the lead role in a new show called 'War Horse' and continued with a plum part in Laura Wade's seminal Bullingdon Club satire 'Posh'. He was dragged away for six years to the fictional kingdom of Westeros. But now he's back and ready to pick up where he left off.
It's been six years since you last appeared on stage. Did you see the success of 'Game of Thrones' coming when you were doing 'Posh'?
'It was a really weird time. I'd done the pilot of "Thrones", then "Posh" took over as the big thing in my life. I didn't know what would happen with "Thrones". In fact, it very nearly didn't go anywhere; during the rehearsals of "Posh" my agent called me and said "Look, the pilot didn't really work, it's probably not going to be taken on." I was like: Oh well, win some, lose some…'
But it got picked up and you are now a very famous and successful man – just like Faustus in the play. Do you see any parallels there?
'It's a valid question, but I don't think it's useful. I had never read or seen "Faustus" – I knew it was about a man selling his soul to the devil, but I had no preconceptions about it. I was prepared for Jamie's "Faustus" to be about the idea of one selling one's soul for celebrity, but that's not really what our version is about.'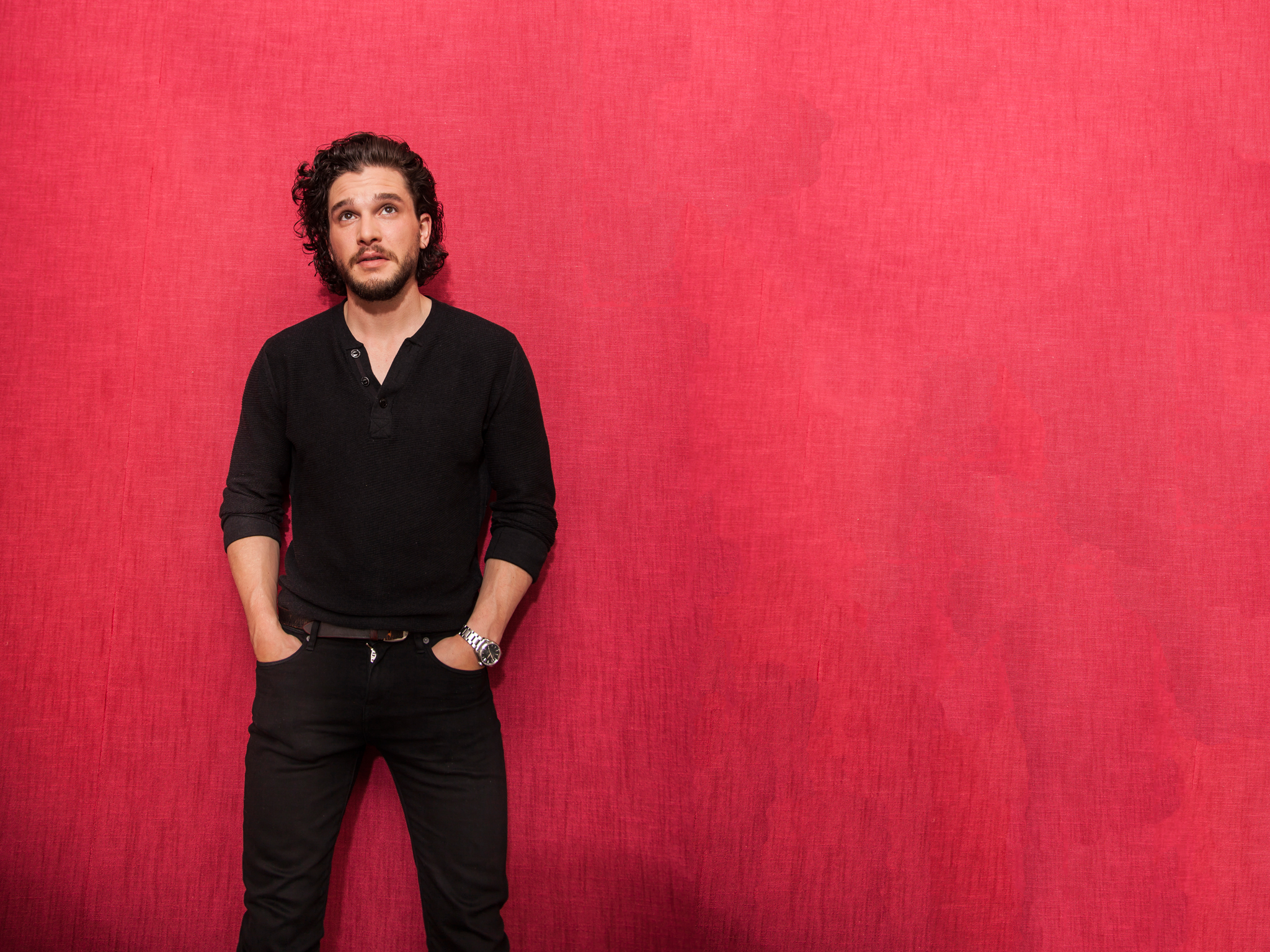 © Rob Greig
'What I found hardest about being in "Thrones" is how lonely it is'
How has celebrity been? Do people run up to you bellowing, 'You know nothing, Jon Snow!'?
'They do, but it's just one of the things you have to deal with. Everyone's a cameraman – you can't go anywhere without somebody pointing their phone at you. It's fucking rude, and I used to get very fucking angry about people doing that. But now, unless it's really blatant and fucking obvious, I just tune it out. They love the show and it's part and parcel of being a recognisable character from "Game of Thrones". That's what you get paid for in lots of ways.'
It has also allowed you to play the lead in a big West End production…
'Because of the way things are right now, I can't just wander into the National Theatre and do a smaller part in a play. Which is great for me, but also means finding the right part becomes difficult. With "Faustus" I thought: Should I do this? Is it bordering on arrogant to step back into theatre and do one of the classics? But at the moment I can probably pull in people who watched the TV show –a non-theatregoing crowd – which is exactly what Jamie wants. And I might not get this chance again.'
Your mum allegedly named you after Kit Marlowe. Did that have any bearing on acting in one of his plays?
'My mum just liked the name Kit; I don't think it was especially after Marlowe. But I think there was something in that name, because I was approached to do a Marlowe film that never took off, and it should have because it was really good. In the film I was going to do, he was a gay man who was also a hardened spy, a real macho type. I think there was a problem in the film world matching those two up: financiers couldn't imagine a film about a guy who was gay and also very masculine.'
'War Horse' has finally closed – how do you feel about that?
'I think it's right for it to shut. I mean if something keeps selling, of course it's right to keep it on, but everything needs to end: plays, TV shows, movie trilogies. But there's a real sadness in my heart when I think of Joey in a museum; it's like he's died. Maybe one day, in like 20 years, the puppeteers will ride him through London or something – it's quite a romantic idea.'
'I filmed scenes of me being dead. It's some of my best work'
Is it nice to be back in London full-time again?
'I'm a London boy, it's my home, I fucking love this place. At the moment I'm around my friends and my girlfriend [fellow 'Thrones' actor Rose Leslie]. In a shallow way, that's a reason to take this job. Privacy can be hard when you get some success, but the really difficult thing is being away so much. What I've found hardest about being in "Thrones" and on TV is how lonely it is.'
How will you vote in the mayoral election?
'Probably for the Labour candidate, Sadiq Khan. Who's the other one, Zac Goldsmith? I think Sadiq Khan's got it in the bag, hasn't he?'
You're presumably quite a wealthy guy now. How do you feel about the gentrification of London?
'I haven't got a problem per se with gentrification. But I get very sad if I go to Knightsbridge or Chelsea, or that area just behind Oxford Street – it feels like a ghost town, all those flats that are privately owned and no one lives in. That's what I fear for London. What I like about my road [in north London] is that it's typical London: you've got houses owned by millionaires, flats owned by medium-wealth people, and it's a road with a housing association on it. That's what London is to me: housing estates facing millionaires' mansions. And that's being eroded. I just have this dystopian fear of the future where everything's like Knightsbridge: everything's empty and there's just a hay bale blowing down the street, past a Lamborghini.'
'Doctor Faustus' is at the Duke of York's Theatre from Apr 9-Jun 25 2016.