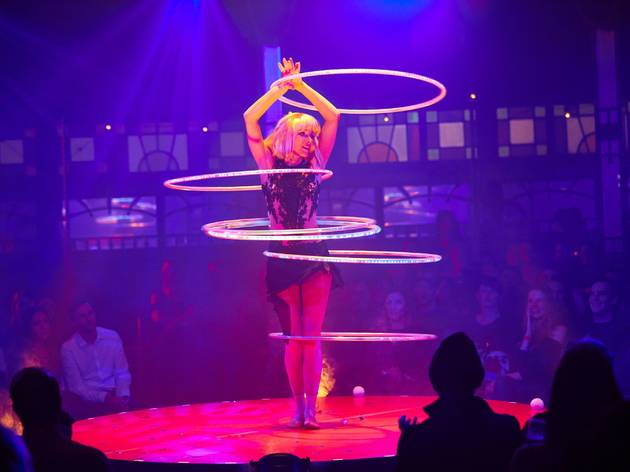 1/6
© Brinkhoff-Moegenburg
Satya Bella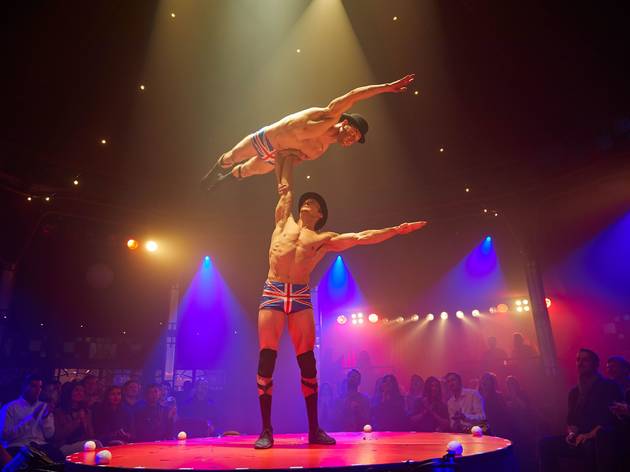 2/6
© Brinkhoff-Moegenburg
The English Gents
3/6
© Brinkhoff-Moegenburg
Daredevil Chicken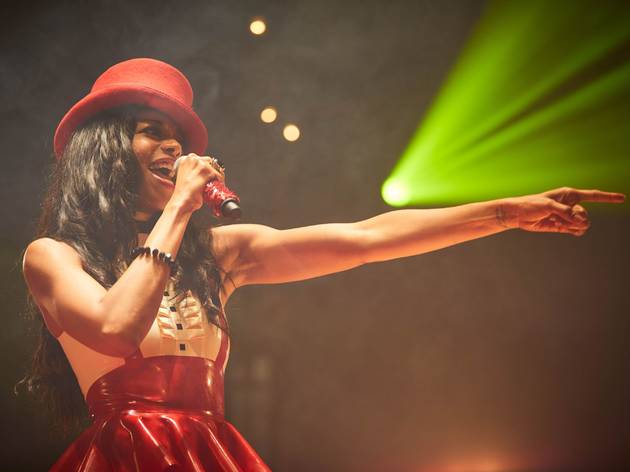 4/6
© Brinkhoff-Moegenburg
Acantha Lang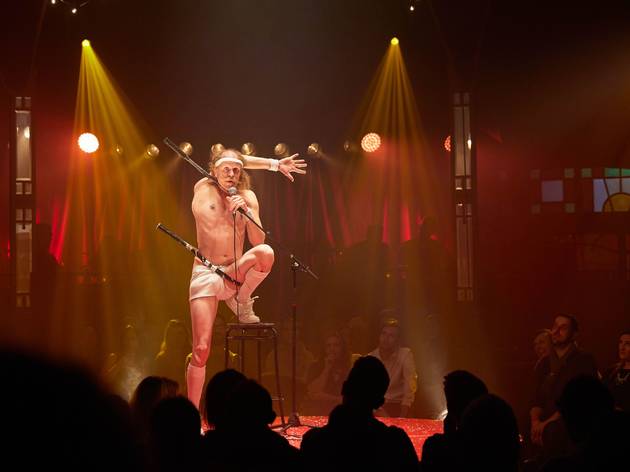 5/6
© Brinkhoff-Moegenburg
Captain Frodo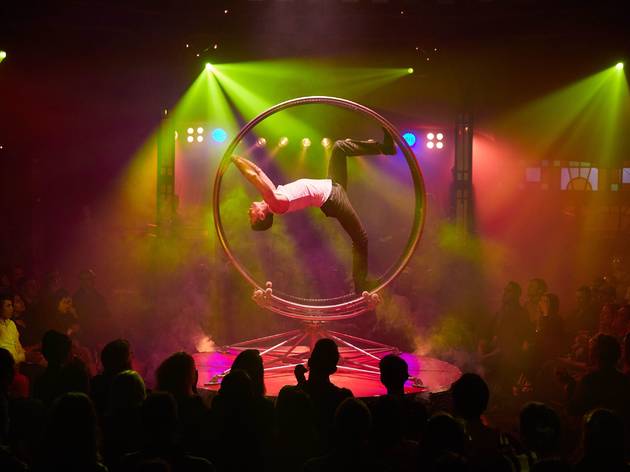 6/6
© Brinkhoff-Moegenburg
David Girard
London's favourite cabaret circus returns, this time pitching up in Leicester Square
Everyone's favourite naughty cabaret circus is back at a new location in the centre of Leicester Square. It's a mainstream setting for the leftfield spiegeltent, but 'La Soirée' has been going for almost ten years now, to much acclaim. I wince every time the British Gents dead lift one another for fear that something might snap, but once they get down to their famous Union Jack undies it's clear they've still got it after all these years; no half-mast here.
The next two hours is a whirlwind of gross-out gags involving hankies, bananas and balls. It's not all puerile: watching Denis Lock blow bubbles is still remarkably clever, captivating and surprisingly moving (just don't borrow that aforementioned hanky to dry your eyes). And 'La Soiree\ can do politics, too. Faux-Spaniard Ursula Martinez and her plucky guitar routine may just be the antidote to post-Brexit gloom.
The old favourites are still the ones who bring the house down (if you haven't seen Captain Frodo put his whole bendy body through a tennis racket before, frankly, you haven't lived), but new and botoxed couple Daredevil Chickens are the best thing to come out of Vegas since Britney 2.0 with their very physical style of eye-watering vaudeville. And there's a talented sexy hula hooper on the block, Satya Bella, who's gonna make you wish you'd practiced harder in the playground.
While it's still a riot of a night out, this ballsy bigtop has also become the setting for a fair few corporate outings. Let's hope your boss can handle a dick or two.
Find more Christmas shows in London
Read our full guide to Christmas in Leicester Square 2016
Average User Rating
4.2 / 5
Rating Breakdown
5 star:

33

4 star:

8

3 star:

1

2 star:

1

1 star:

6