'Little Death Club' review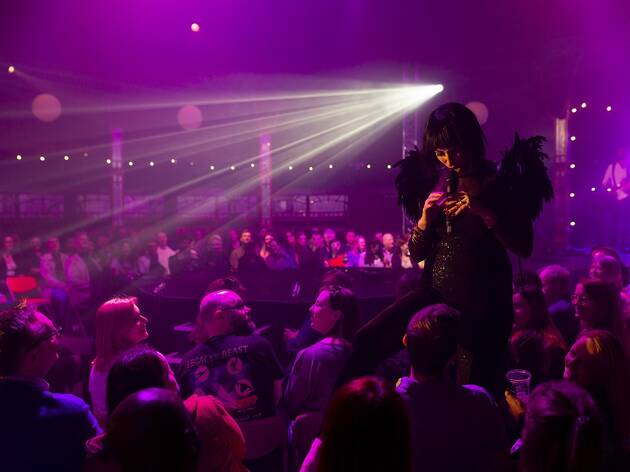 1/6
© Alistair Veryard
Bernie Dieter in 'Little Death Club' at Underbelly Festival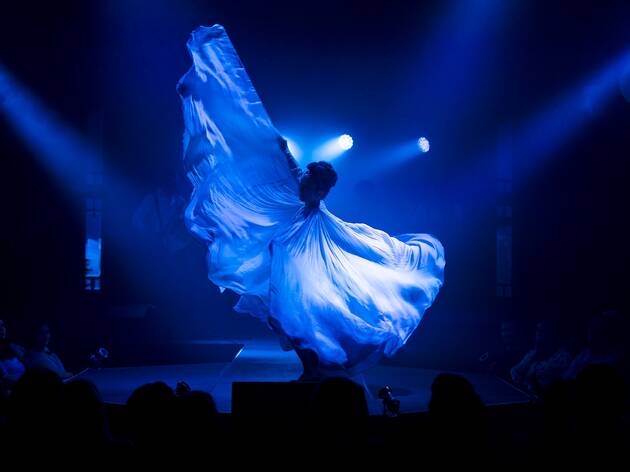 2/6
© Alistair Veryard
Fancy Chance in 'Little Death Club' at Underbelly Festival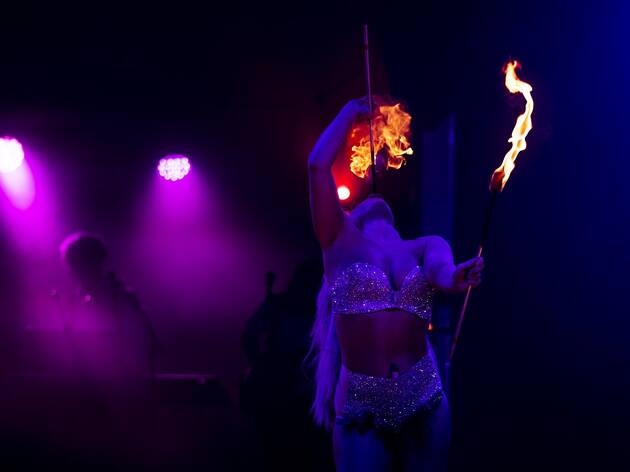 3/6
© Alistair Veryard
Kitty Bang Bang in 'Little Death Club' at Underbelly Festival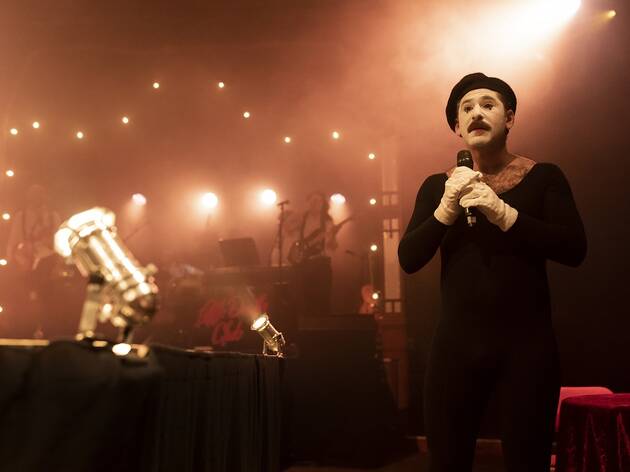 4/6
© Alistair Veryard
Le Mime Tipi in 'Little Death Club' at Underbelly Festival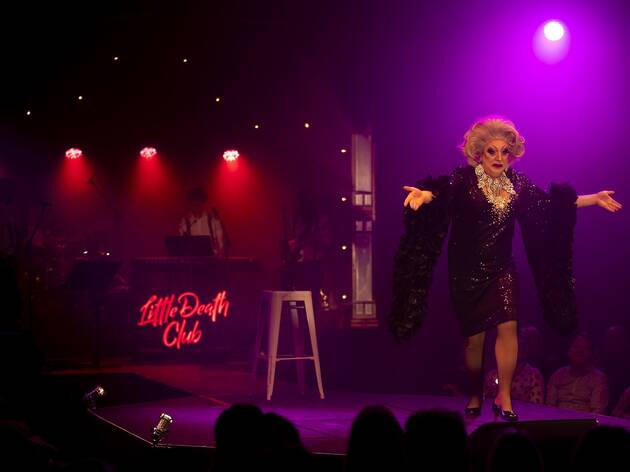 5/6
© Alistair Veryard
Myra DuBois in 'Little Death Club' at Underbelly Festival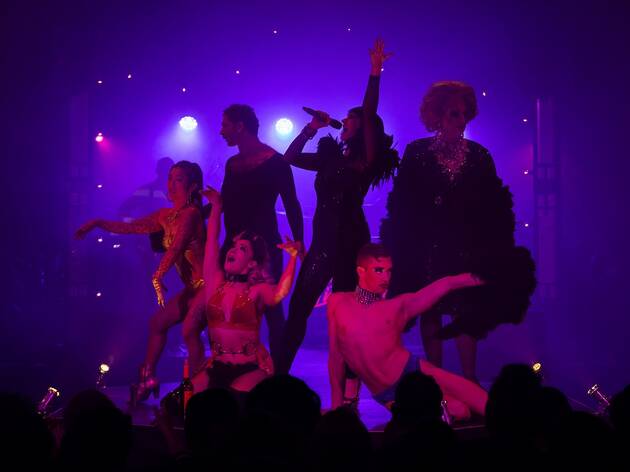 6/6
© Alistair Veryard
'Little Death Club' at Underbelly Festival
Time Out says
This red-hot cabaret show is lit up by the spirit of Weimar's glory days
As you roll into Bernie Dieter's 'Little Death Club', the first sign of how your night will unfold is a literal sign: 'Warning – real fire will be used in this performance'. Bring it.

A four-piece band plays funk-rock with a distinctly pornographic twist while Dieter and her small carnival of miscreants lounge on the stage and in the stalls, vamping it up for the crowd.

It's a Weimar Republic throwback that will feel deliciously familiar to fans of Bob Fosse's 'Cabaret'. But unlike 'Cabaret', our bob-sporting brunette with powerful pipes is on top, emceeing and in complete control of the crowd and herself.

'Little Death Club' unfolds beat-for-beat like a traditional cabaret with singing, some circus arts, drag and smatterings of comedy and nudity. But Dieter's original score (a little '80s, a little Bertolt Brecht), potent signing voice and playful stage presence keep the format feeling fresh. There's no narrative arc here, just a perfectly paced variety show, gently themed around letting your freak flag fly.

Aerialists Fancy Chance and Beau Sargent are standouts. Chance, dressed in billowing voile robes, suspends herself above the stage by her hair, fluttering above the crowd like a psychedellic butterfly. While Sargent folds himself into pretzel shapes so grotesque yet gorgeous, you can hear the crowd wince as they cheer.

There are spots of audience participation (and humiliation), particularly by Dieter and acid-tart drag queen Myra Dubois. Their crosshairs are focused: if you don't want to be a target, don't come looking like an awkward straight man. Or do – being pulled on stage and forced to do jazz hands is kind of the point of a cabaret show.

The only issue with the show is the start time. This is a midnight show served up during the early bird slot. If you can, book in for a 9.30pm performance. Like all hot nightspots, it's best to turn up to 'Little Death Club' tipsy, in sequins and ready to roar. Your entertainers certainly will.
Details
Users say