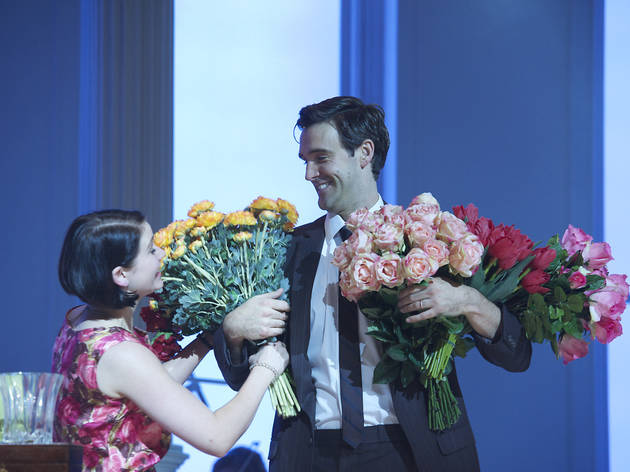 Brilliant but impoverished music student falls for preppy, hockey-jock son of super-rich Wasp snobs. She gives up the chance of a glittering career to marry him; he becomes a successful lawyer. She is diagnosed with leukemia. Then she dies. It's not much of a story for the female half of this made-for-each-other pair, immortalised on screen by Ali MacGraw and Ryan O'Neal in the revoltingly sentimental 1970 film (based on Erich Segal's book). Her cheerful self-sacrifice is irksome, his willingness to watch her swap her ambitions as a pianist for playing the second fiddle is positively dislikable.
If you can get past that, Howard Goodall and Stephen Clark's musical, which transfers to the West End from Chichester, has much to recommend it. Goodall's music is melodious and elegant, the lyrics are sharp and Rachel Kavanaugh's brisk direction, on a white set by Peter McKintosh that prefigures both the clinical sterility and the celestial realms that await our heroine, goes some way towards countering the syrupy material.
Emma Williams is outstanding as doomed Jenny, and Michael Xavier, though he can't match her for charisma, sings strongly as Oliver. In the end, though, for all the flair of its execution, this thin tear-jerker is outrageously manipulative – and that makes it hard to love.