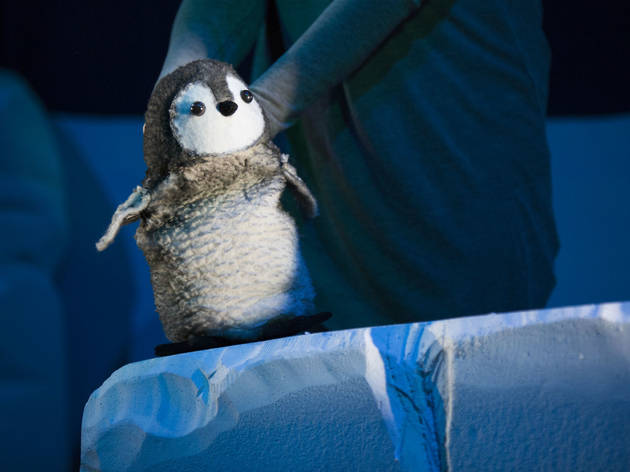 1/5
© Ellie Kurttz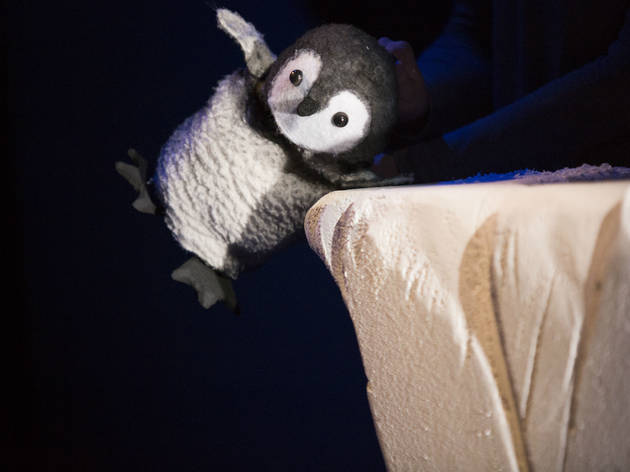 2/5
© Ellie Kurttz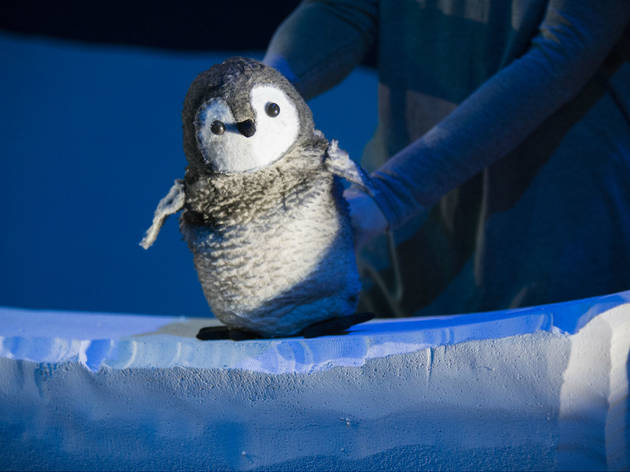 3/5
© Ellie Kurttz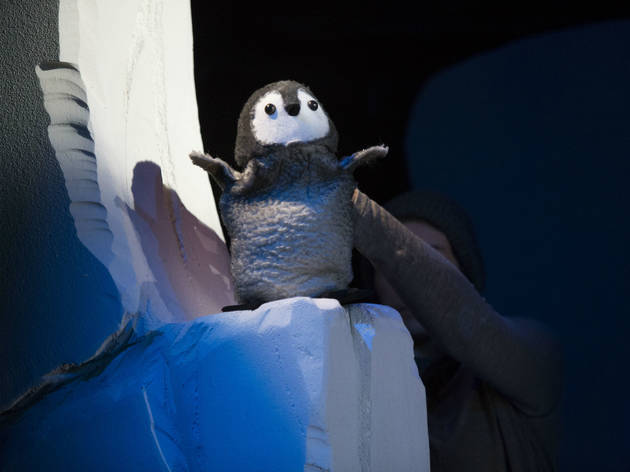 4/5
© Ellie Kurttz
5/5
© Ellie Kurttz
Time Out says
Obscenely adorable puppet story about a baby penguin
'Me...' is back at Little Angel Theatre for Christmas 2019. This review is from its 2016 premiere.
Islington puppet theatre the Little Angel is nothing less than an icon of north London childhood. Tucked away down a picturesque little alley where everything seems magically smaller than life, this place has been beguiling children with crowd-pleasing yet surprisingly avant-garde puppet shows since 1961. Its craft is precise, its tone is well-judged, and its shows are reliably charming, especially at Christmas.
This year's show for two-to-six-year olds, 'Me…', is a charmfest that's unlikely to upset even the most lily-livered pre-schooler. Featuring a cute bundle of day-old penguin fluff and an icy antarctic environment shaped like a half pipe, it is simple, short and sweet. In a series of gymnastic scenes, baby penguin discovers that the sea is deep, the world is large, and she is small. And that's about the size of it. A bunch of bloodthirsty six-year-olds complained about the lack of a baddie killer whale to amp up the drama. And they had a point: there's not a lot of dramatic tension or much of a storyline. But it's a lovely safe, empathetic first show for a little one. And the world that's created by simple tactile scenery and deft puppetry is, as usual, beautifully crafted. The Little Angel is small, but its impact is big.
Details
Users say