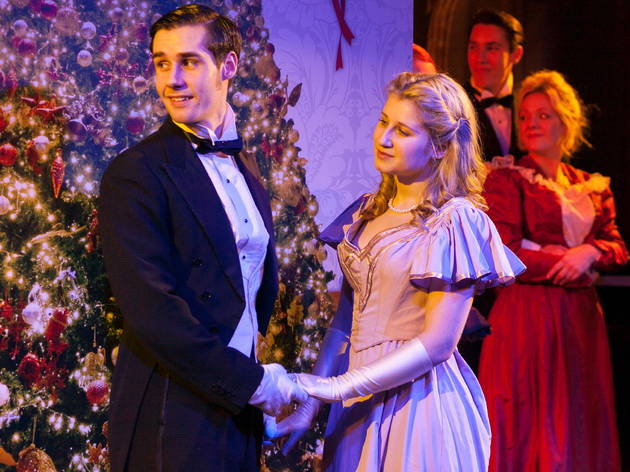 1/4
© Darren Bell
'Meet Me in St Louis'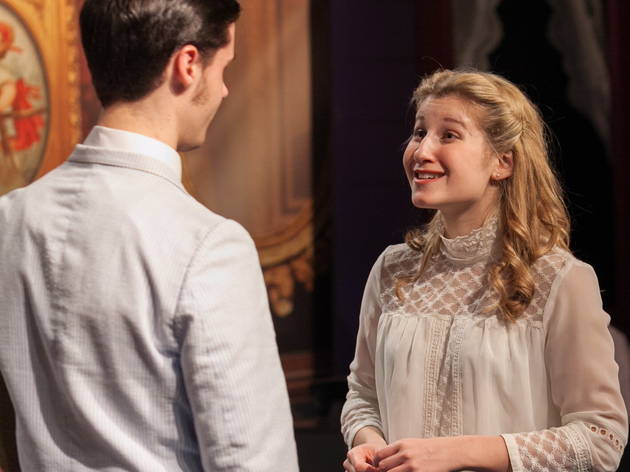 2/4
© Darren Bell
'Meet Me in St Louis'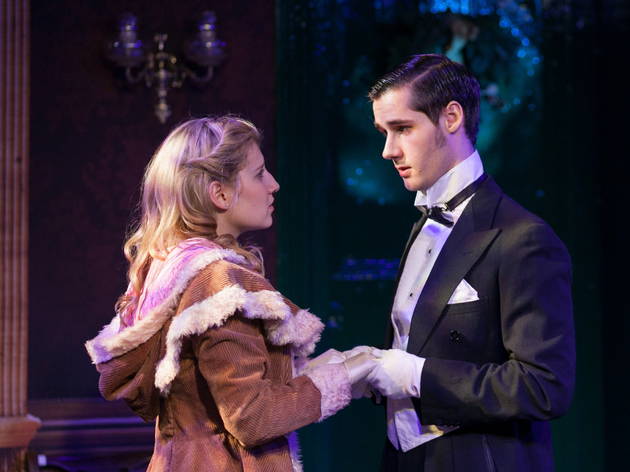 3/4
© Darren Bell
'Meet Me in St Louis'
4/4
© Darren Bell
'Meet Me in St Louis'
Saccharine sweet, and, if we're honest, not really about anything, if you like you musicals with bite you might want to steer clear of Hugh Wheeler and Ralph Blane's 'Meet Me in St Louis'.
Wheeler and Blane's piece – based on the 1944 MGM movie starring Judy Garland – makes its belated UK premiere here. It tells of the well to do Smith household, who live in St Louis, 1904. The two older daughters are rooting through the local boys for suitors and suddenly, just when everyone has found love, daddy Smith gets a promotion and decides he's moving them all off to New York where, shock horror, they'll have to trade their massive St Louis house for a smaller Big Apple apartment.
Kind of a first world problem, then, yet despite all the flouncing, the show is undeniably charming. Blane and Martin's songs certainly help - the best tunes, including the hits from the film 'The Trolley Song' and 'Have Yourself a Merry Little Christmas', are catchy and beautiful. The strong cast belt them out with admirable verve and dedication, while Georgia Permutt as lead daughter Esther sings with an ease and humour that is beguiling.
Robert McWhir's production manages to fit an awful lot in The Landor theatre's tiny space with some slick use of movable flat set boards and canny choreography from Robbie O'Reilly. The big Christmas ball is a feat of ingenuity and the choreography during 'The Trolley Song' is impressive.
The odd duff note, mangled accent and wardrobe malfunction plagued the night I saw it, but it would be difficult to leave this show without a spring in your step and a tune in your head.
By Daisy Bowie-Sell
Rating Breakdown
5 star:

1

4 star:

0

3 star:

0

2 star:

0

1 star:

0
Go and see this now or miss a real Christmas treat! The production is excellent-I wondered how they were going to fit in a trolley bus in this small space-see it for yourselves. Most of the younger cast are straight from drama school. They are just the right age for this show and sing very well. The acting overall is superlative and being in such a small, confined space, you saw every expression on their faces and felt you were a part of the Smith family or that you were actually at the ball. You leave with a warm feeling inside which surely is what Christmas is about. Take your friends, take your family, take your loved-ones. It's magical. Have yourself a merry little Christmas, everyone.