More London Free Festival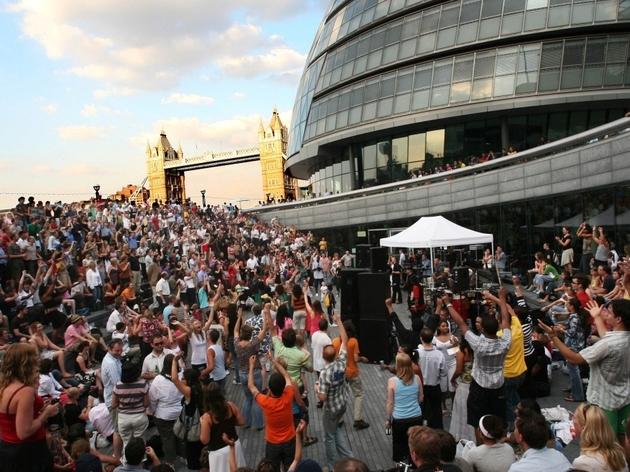 1/10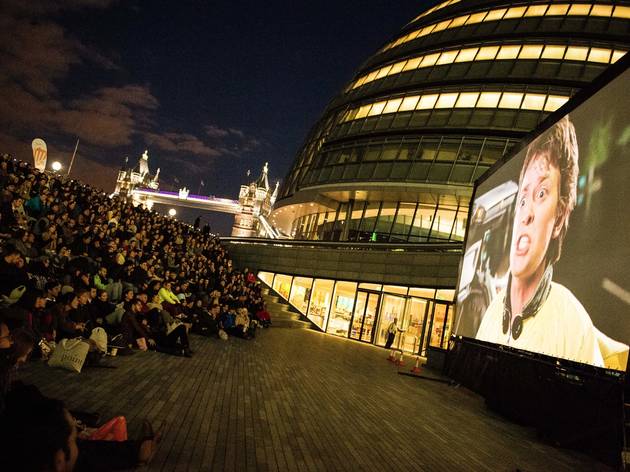 2/10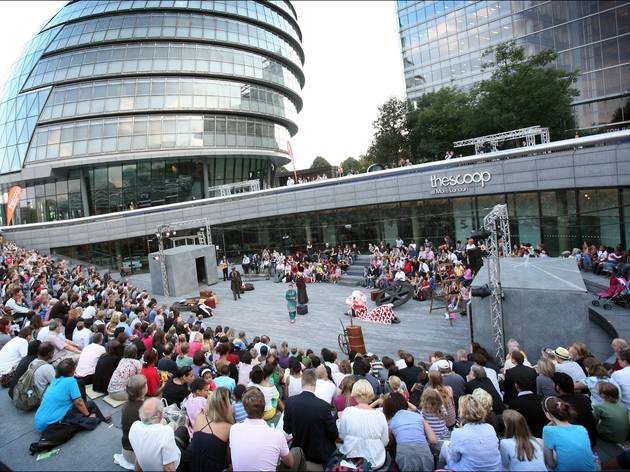 3/10
4/10
© Shelia Burnett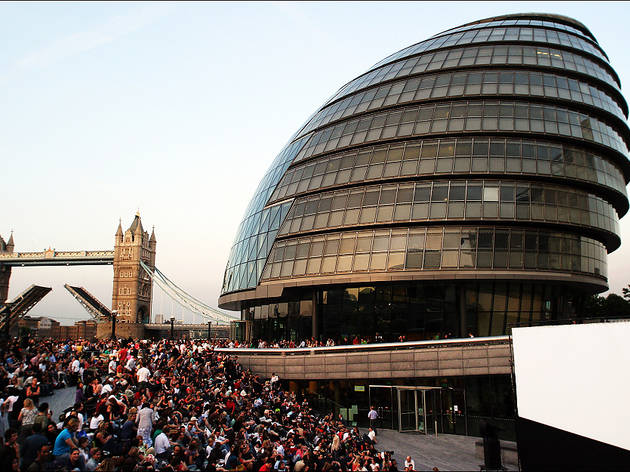 5/10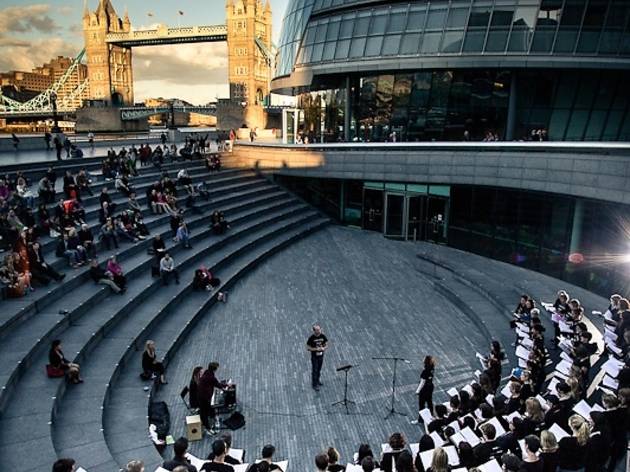 6/10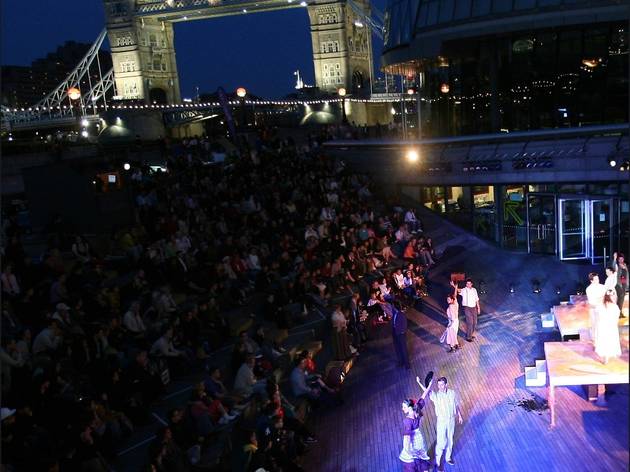 7/10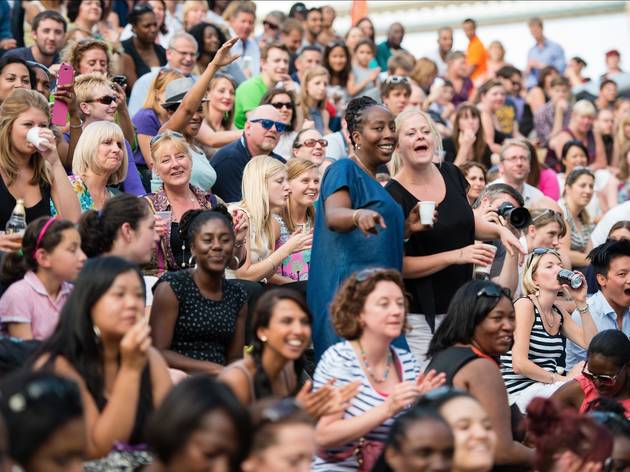 8/10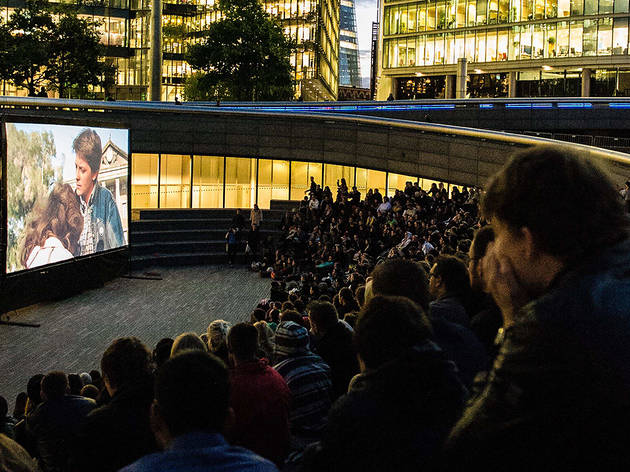 9/10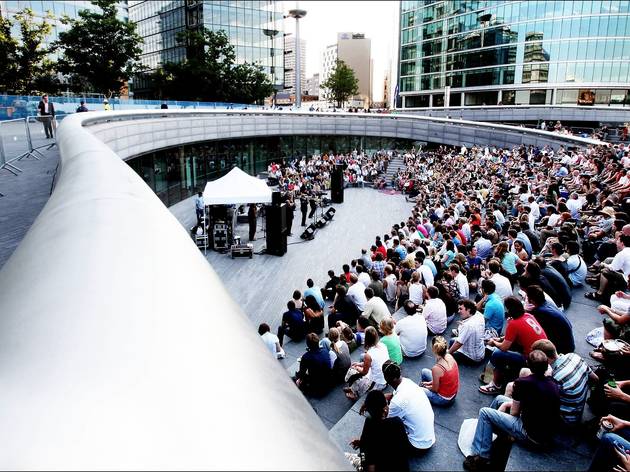 10/10
Four months of free fun at London's premiere free outdoor venue
Now in its thirteenth year, the More London Free Festival is again bringing an impressive line-up of events and performances to the concrete amphitheatre below the Mayor's leaning glass blob of an office on the South Bank.
Running June 3 to September 24, the season begins with a mix of live music and fringe theatre performance (June 3-June 26), including a take on 'Pride and Prejudice' from the redoubtable Pantaloons.
From June 29-July 26 an LED screen will show full coverage of major sporting events such as Wimbledon (Jun 29-Jul 12), the Tour de France (Jul 26), the British Golf Open (Jul 16-19) and The Ashes (Jul 8-12, 16-20).
Then Gods and Monsters Theatre present slimmed down Greek tragedies 'Women of Troy' and kids' show 'Captain Showoff!' by way of theatre (August 5-30). The final focus is film, and from September 2-24 there's a schedule of free screenings, from recent hits ('Still Alice') to cult classics ('Ghostbusters').
In addition there will be a pop-up restaurant named London Riviera that's set to offer 'five months of delicious food and drink inspired by French Riviera chic and Miami glamour' from 8am to 10pm daily.
All events are free and no booking is required, but we recommend you arrive early and bring a cushion. For full event details visit www.morelondon.com
Average User Rating
4.2 / 5
Rating Breakdown
5 star:

6

4 star:

10

3 star:

3

2 star:

0

1 star:

0
The London Riviera pop-up is an immersive eating and drinking experience, complete with deck chairs, palm trees, jazzy music and a definite tropical vibe. The pop-up takes you right into holiday mode, but still with epic city views at sundown. In keeping with the tropical theme, the food offering is all freshly prepared and BBQ'd in front of you, go for the pulled pork wrap; a generous serving of tender meat coupled with a sweet, zingy sauce and some oriental type veggies. The cocktails are eclectic and they don't hold back on the booze. The London Riviera makes an ideal summer evening, and the setting is so vibrant that it feels like summer even on a rainy day.
What do you recommend to do from 1 to 5 of July at London?
This just keeps getting better as it goes on! AMAZING! Make sure you stay till the end and catch it before it goes! :D such a great night's entertainment! Thank you Scoop!
Took my 7 & 10 yr old to see the 18:30 showing: utterly brilliant- loved that the actors came & chatted with the audience before the play started & we were then treated to v high quality drama & comedy, and even a moment of improv when all the children rushed on stage unexpectedly! Go see!
It was amazing. You don't pay for it. You can donate some money thou if you keen to do so. And about food, there is one Tesco, MS, Pret a manger, very near by. So you don't need to pay for expensive vegetables. :-)
I don't drive and don't eat vegetables so as far as I am concerened this was awesome
I saw the first one and it was very funny.
the 3 plays were great. the first and third plays are the best though. great characters, loved the animatronic owl, and also the furies were fantastic too, though great acting all round, highly recommended show, and its free, amazing!!!