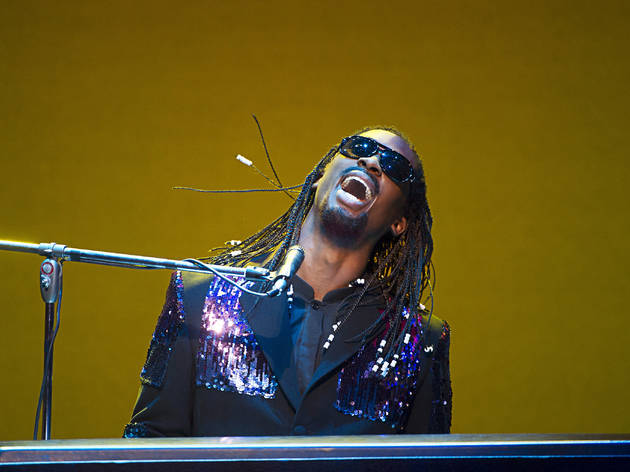 1/7
© Alastair Muir
Jordan Shaw (Stevie Wonder)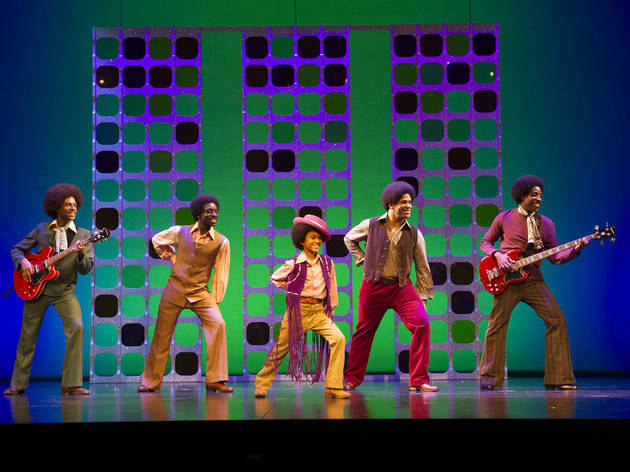 2/7
© Alastair Muir
Brandon Lee Sears, Samuel Edwards, Eshan Gopal, Simon Ray Harvey, Simeon Montague as The Jackson 5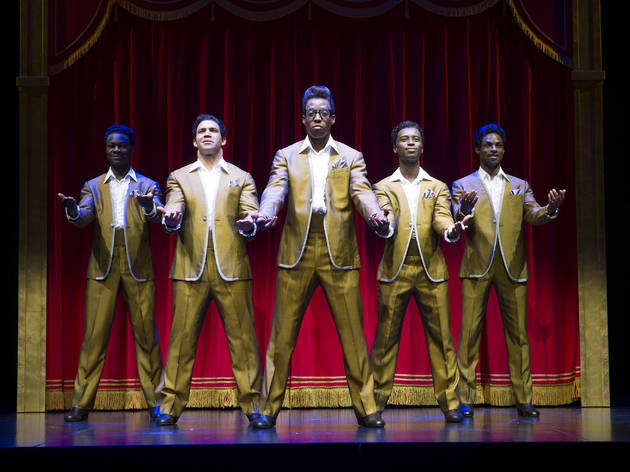 3/7
© Alastair Muir
Eddie Elliott, Simon Ray Harvey, Simeon Montague, Joshua Liburd, Brandon Lee Sears as The Temptations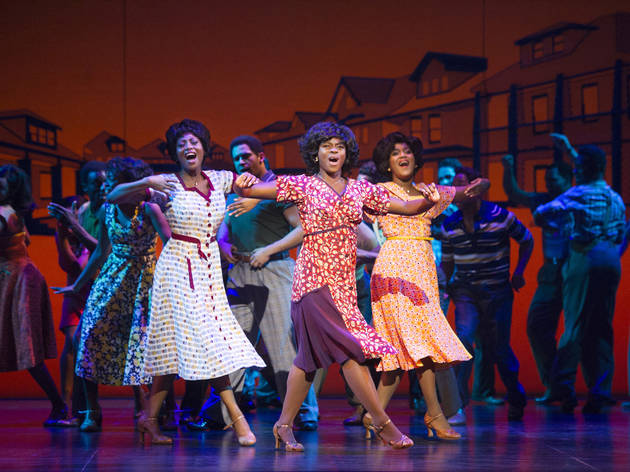 4/7
© Alastair Muir
Keisha Amponsa Banson, Aisha Jawando, Cleopatra Rey as Martha Reeves and the Vandellas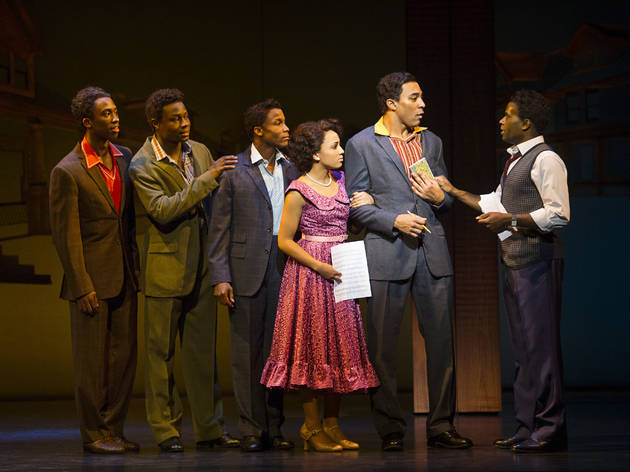 5/7
© Alastair Muir
Cedric Neal (Berry Gordy), Charl Brown (Smokey Robinson)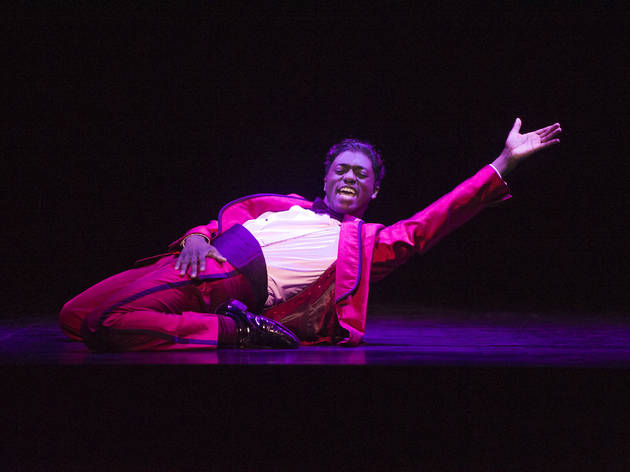 6/7
© Alastair Muir
Samuel Edwards (Jackie Wilson)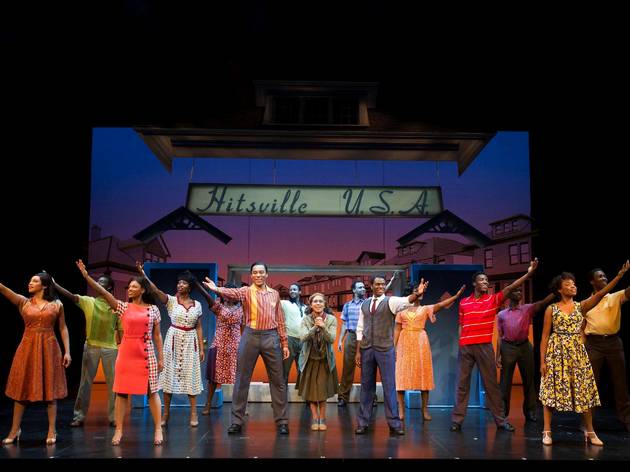 7/7
© Alastair Muir
Time Out says
This jukebox musical has one of greatest set-lists ever… and one of the laziest scripts
I literally can't think of any reason beyond being a massive racist (or actually hating music) that would cause anybody to regard the output of Motown Records – aka the greatest and most culturally significant pop label in history – with anything other than rapture. So it goes without saying that 'Motown the Musical' is unimpeachable from a music perspective.
Can a show be musically unimpeachable and also not very good? Yes. Yes it can.
Ironically this Broadway import's Achilles heel starts with the embarrassment of riches that is its set list. It packs in about 60 songs – most musicals average less than half that – which is such a vast number that even accepting the frequent medleys, you'd think it might be wisest to dispense with a plot (a la 'Thriller Live!', the cheerfully story-free musical about Motown's most famous son, Michael Jackson).
Instead it's Motown founder Berry Gordy's own adaptation of his autobiography, tracing the label from mad gamble, to monolithic success, to fractious implosion.
Given the author, the worry is that Charles Randolph-Wright's production would come across as a hagiography, but to be honest there's not even time for that. The show is effectively one enormous montage sequence in which Gordy (Cedric Neil) and his dopey sidekick Smokey Robinson (Charl Brown) spout a bit of exposition, audition a band, write a hit for them, spout a bit more exposition, audition another band, write another hit for them, etcetera etcetera. In the background the civil rights movement advances, but it's never engaged with in any great measure. Gordy starts a relationship with Diana Ross (Lucy St Louis), who is so thinly sketched you might assume Gordy had made her up. Fascinating, iconic musicians – Marvin Gaye, Stevie Wonder, Michael frickin' Jackson – wander on, sing a song, then wander off.
The only real character is Neal's surprisingly flawed – nervy, paranoid (albeit unquestionably a genius) – Berry. But with nobody three-dimensional to spark off, we learn less about him that we should.
The simple fact is that other jukebox musicals set in a similar era – 'Jersey Boys', 'Beautiful' – do the storytelling thing a lot better. 'Motown' has more hits and better hits than both those shows combined. But while Gordy can write music with soul, he doesn't seem to be able to do the same with his own story.
Details
Best selling Time Out Offers