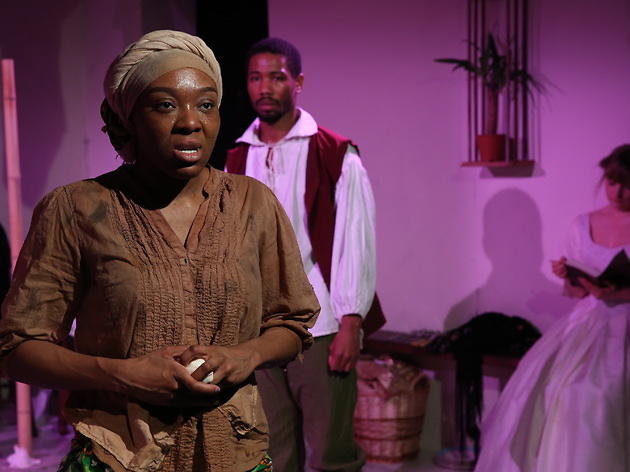 1/5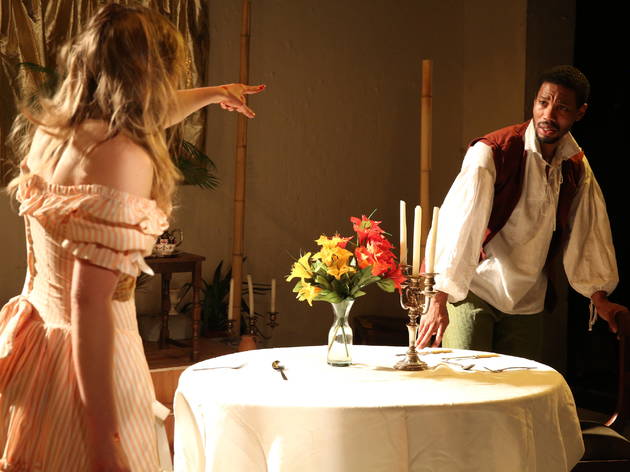 2/5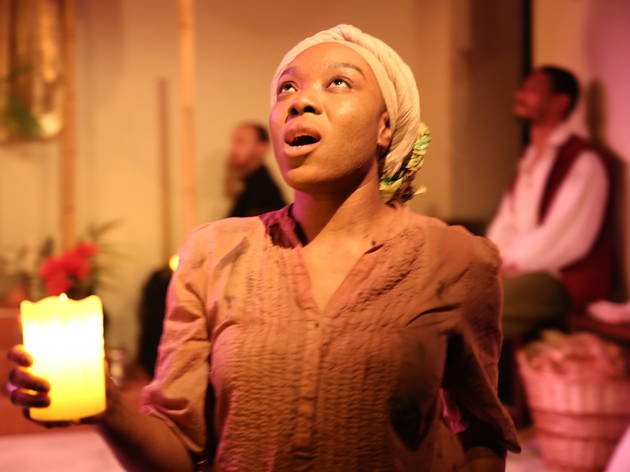 3/5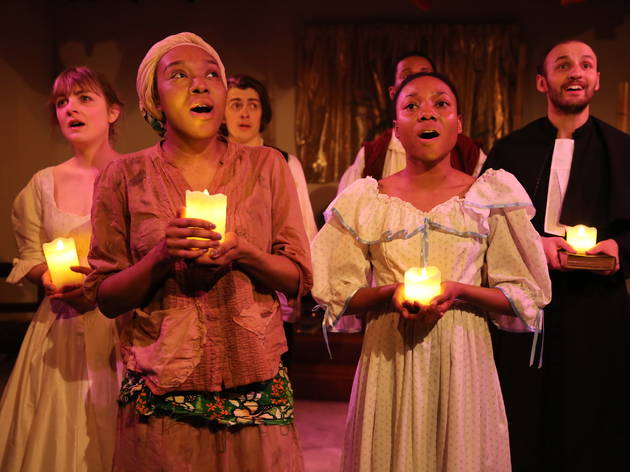 4/5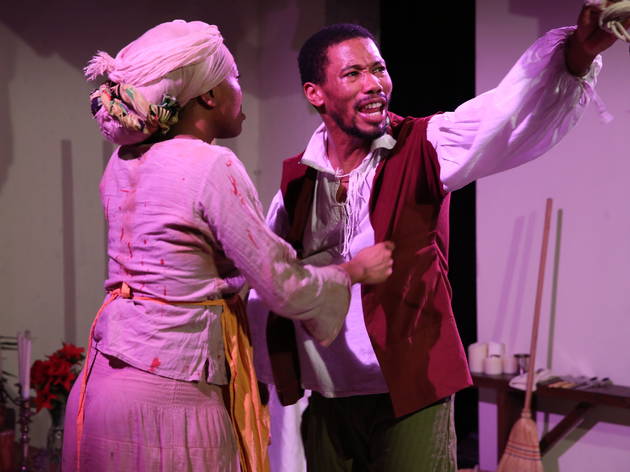 5/5
A small but satisfying drama about the British involvement in the slave trade.
Staging a play about slavery set on a nineteenth-century Caribbean plantation in the wake of '12 Years a Slave' is a smart move, but it's also an audacious one. Out-bastarding Michael Fassbender alone is a task and a half.

The pale-faced baddies in Matilda Ibini's 'Muscovado' give it their best crack and are, at their worst, gasp-inducingly brutal. But the story – centring on the relationship between two slaves and the mental unravelling of their frustrated, childless master – feels all too domestic, and the oppressed trio in the middle of it all give us little reason (beside the obvious) to root for them.

Still, while 'Muscovado' is small in scope, the young cast are versatile – the dreamy choral harmonies that accompany scene changes are spot-on, and James Reynolds's percussive accompaniments to the play's tenser parts get the blood pumping.

One such moment comes toward the end, when house slave Asa (Alexander Kiffin) stands up to the cruel, weaselly Parson Lucy (Adam Morris). Despite Kiffin's resemblance to Jamie Foxx in his frill-fronted shirt, he stops short of going full-Django – much to the audience's disappointment – but in the context of this endearing, microcosmic production, the minor rebellion is enough to satisfy.