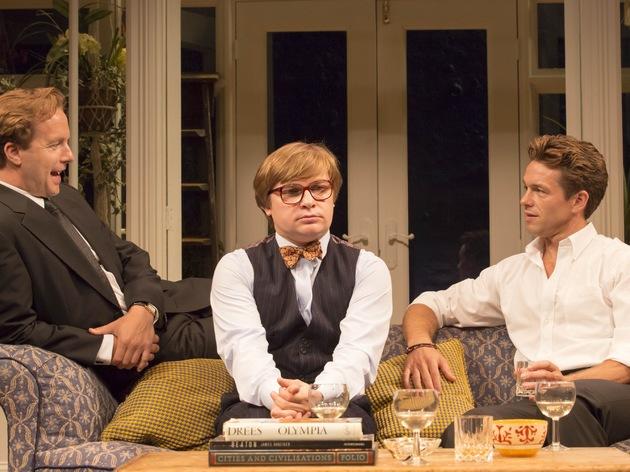 1/8
© Johan Persson
'My Night With Reg'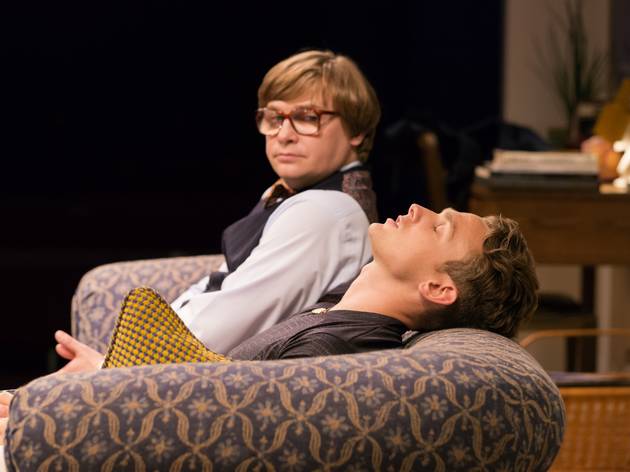 2/8
© Johan Persson
'My Night With Reg'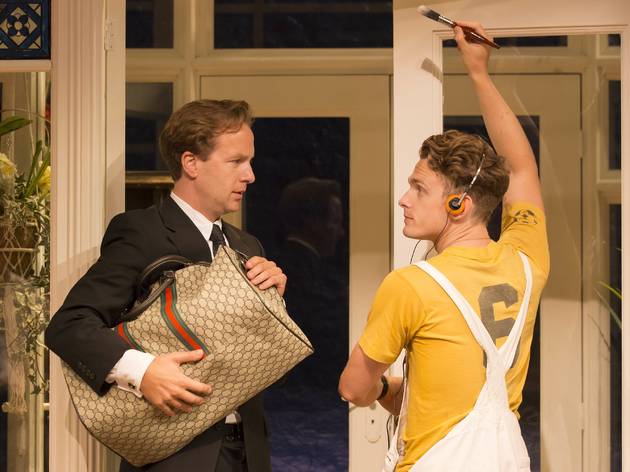 3/8
© Johan Persson
'My Night With Reg'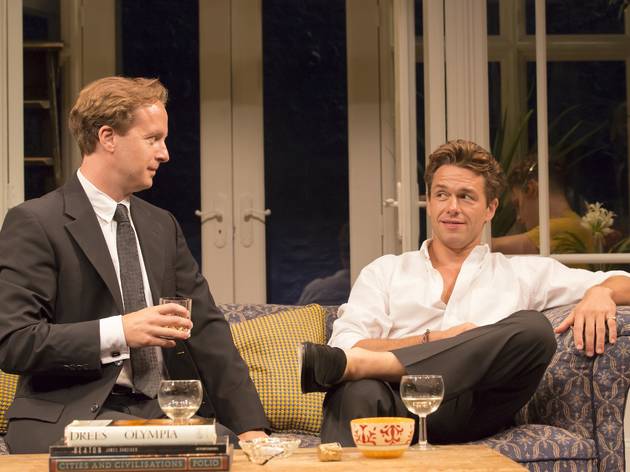 4/8
© Johan Persson
'My Night With Reg'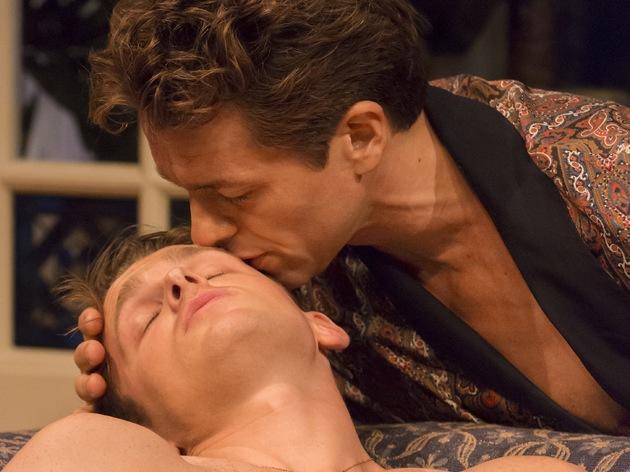 5/8
© Johan Persson
'My Night With Reg'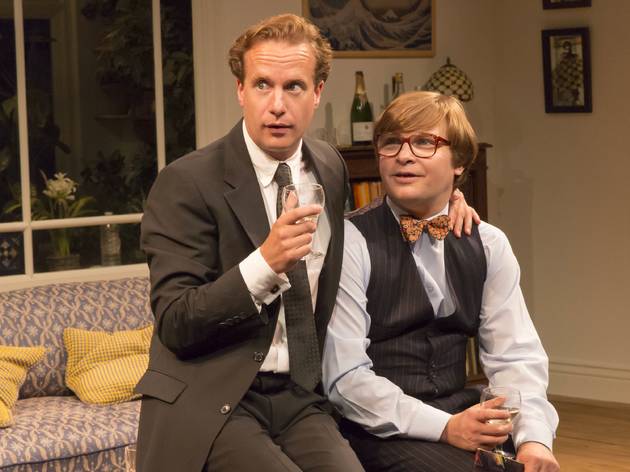 6/8
© Johan Persson
'My Night With Reg'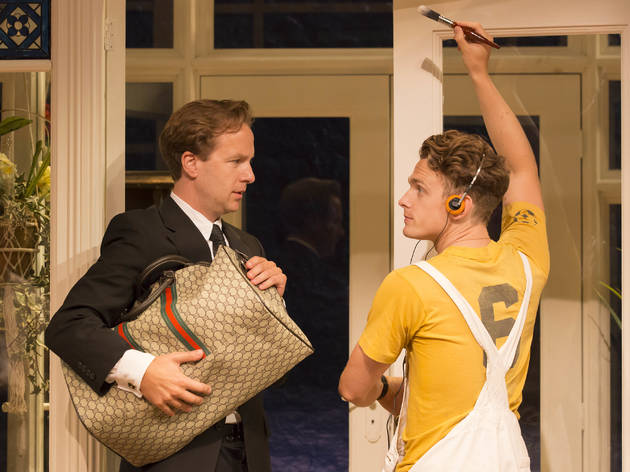 7/8
© Johan Persson
Geoffrey Streatfeild (Daniel) and Lewis Reeves (Eric)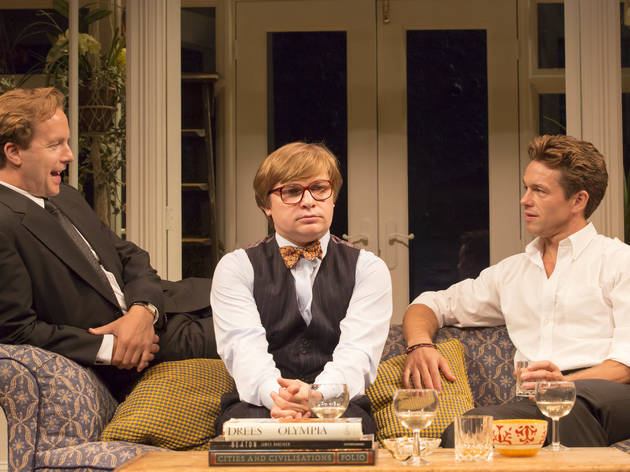 8/8
© Johan Persson
Geoffrey Streatfeild (Daniel), Jonathan Broadbent (Guy) and Julian Ovenden (John)
Time Out says
This classic drama about a group of gay friends living in the shadow of Aids transfers to the West End.
Given that theatre is not exactly an art form synonymous with staunch heterosexuality, it's surprising how few shows about LGBT lives make it into the West End. But Kevin Elyot's poignant comedy 'My Night with Reg' is deservedly doing so for the second time. Robert Hastie's pitch-perfect 20-year-anniversary revival for the Donmar has bagged itself a transfer, as did the original Royal Court production.

And it scales up very nicely indeed. Although there is much that is delicate and sad in this '80s-set story about a group of gay friends heading towards middle age under the shadow of Aids, it's also robustly funny, a springboard for some really meaty comic performances.

Meatiest of them all is Julian Ovenden as John, the charismatic enigma of the group, a hyperconfident and fantastically wealthy former rugby player who appears to lives his life unattached and carefree. Ovenden's suave, energetic performance is the engine of the production. But its beating heart is Jonathan Broadbent as John's old uni chum Guy. Fastidious, nerdy, shit-scared of Aids and a great cook, he's been in love with John for 20 years, dying inside a little every time his friend shags somebody else. Which he does, a lot.

Over the course of three gatherings at Guy's flat, a host of friends pass through his doors, but the titular Reg remains unseen. The long-term partner of flamboyant Daniel (Geoffrey Streatfeild, a hoot), Reg, it transpires, has slept with more or less everyone in the play apart from poor, celibate Guy.

This is not entirely a source of hilarity: Aids looms over 'My Night with Reg', with two of its acts set in the aftermath of funerals. In certain respects, Hastie's production feels like a period drama about a chapter in recent history now largely closed (in the West, at least). But it's about more than just the '80s: it's about a specific generation of gay men, who came of age during a period of great liberation, only to find Aids and social respectability curbing their lifestyles. It is telling that of all Elyot's characters, affable youngster Eric (a winsome Lewis Reeves) is the one who displays a moderate attitude towards sex.

It's a warm, witty, fantastically interesting play about an oddball circle of friends whose sexuality is crucial to the drama without limiting them as characters. With the portrayal of gay men on the West End stage still largely confined to the light-relief element in musical theatre, 'My Night with Reg' feels startlingly, defiantly fresh.
Details
Best selling Time Out Offers