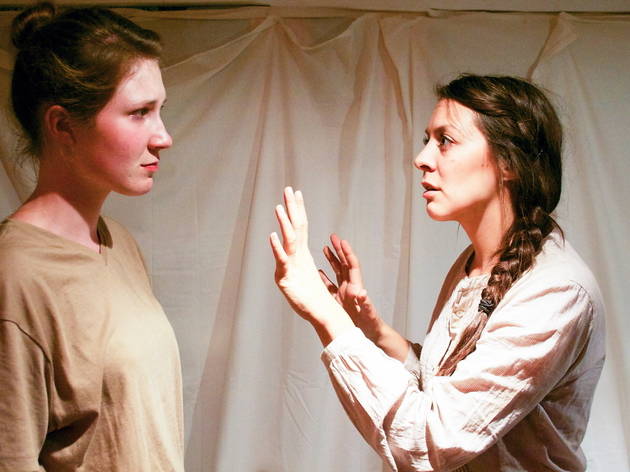 Tucked away in the middle of some storage sheds on Lambeth Road, Studio 180 is basically somebody's house converted into a number of intimate performance studios. It's happily existed off your humble correspondent's radar for more than a year now, and presumably during that time some strange and wonderful work has been created within its colourful, shabby walls. But this peculiar drama from Scrawny Cat Theatre is a trying introduction.
Written by Marisa Freyer, Liza Graham and director Charlotte Ive, 'No Lone Zone' plays on the venue's proximity to the Imperial War Museum, formerly the Bethlehem Royal Hospital, to stage two encounters, in each of which a modern British soldier comes face to face with a madwoman from the distant(ish) past.
There is the germ of a good idea here, but despite committed performances and flashes of cleverness in the writing, it never really works. The surreal nature of the encounters is played down to the point of drabness, and what's
left – essentially arguments between soldiers and inmates about whether the deaths they are responsible for are morally equivalent – is unilluminating.