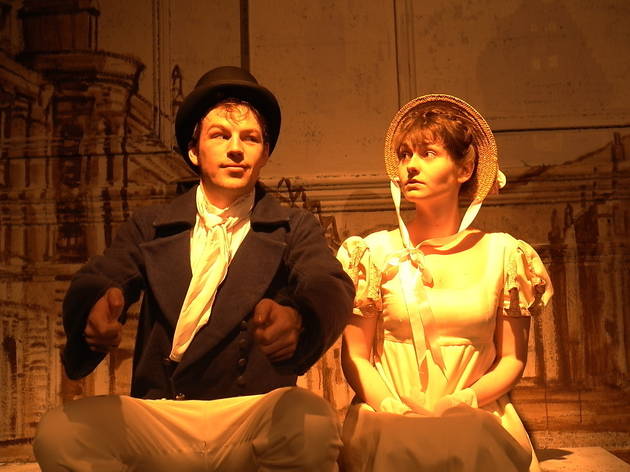 Catherine Morland, spotlit, devours a gothic novel. Around her, strapping lads bathed in red light dance a duel. Adaptor John Cooper cleverly reflects the exuberant innocence of Jane Austen's bookish heroine: gothic parodies pop up throughout this witty production of 'Northanger Abbey', which never takes itself too seriously.
The dialogue is sharp but runs smoothly. The plot is pared down but clear. The pace is tidy. The only odd touch from director Harry Meacher is to freeze the ensemble, frequently breaking up a fluid show. Fergus Rees, as Catherine's dastardly suitor John Thorpe, is bumbling and brash. Catherine's conniving best friend, Isabella, is played with gleeful malice by Anna Passey.
The more nuanced roles make less impact. Oliver King is impressive as Henry Tilney and Victoria Emslie is suitably sweet as his Catherine, but they have a tough task holding the emotional weight of this lighthearted piece.