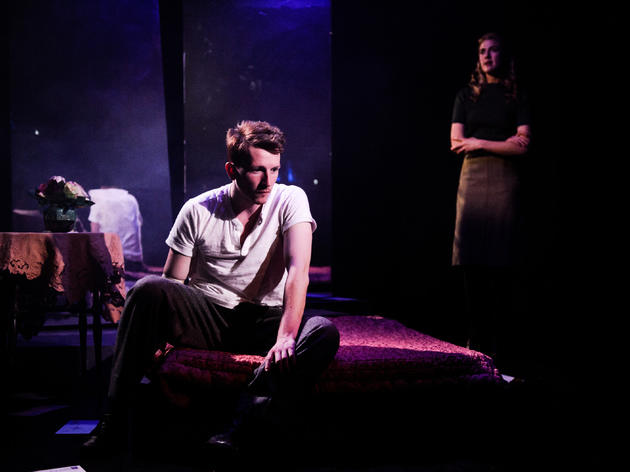 1/5
© Alex Brenner
Tom Varey (Ollie Olsen) and Georgia Kerr (The Girl in the French Quarter)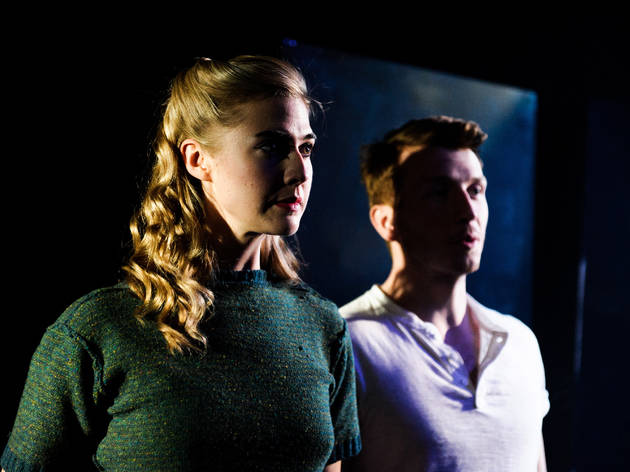 2/5
© Alex Brenner
Georgia Kerr (The Girl in the French Quarter) and Tom Varey (Ollie Olsen)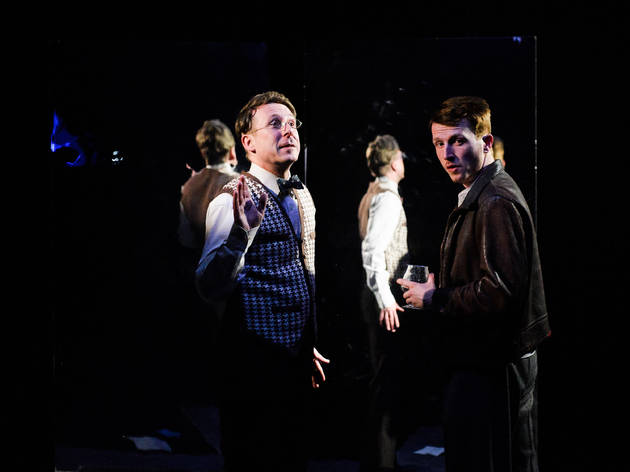 3/5
© Alex Brenner
James Tucker (Lester) and Tom Varey (Ollie Olsen)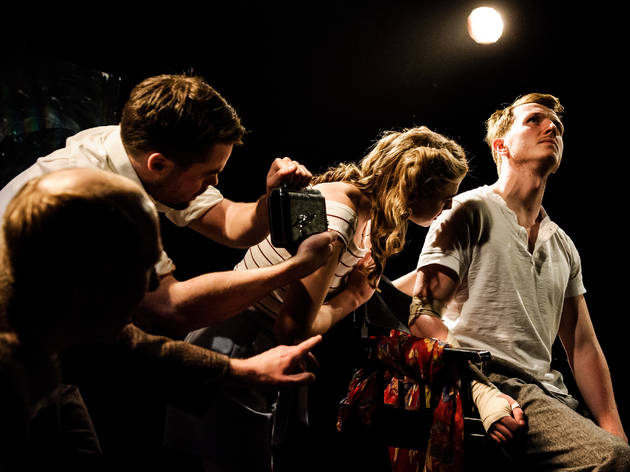 4/5
© Alex Brenner
James Tucker (The Yachtsman), Peter Hannah (Sailor), Georgia Kerr (Lila) and Tom Varey (Ollie Olsen)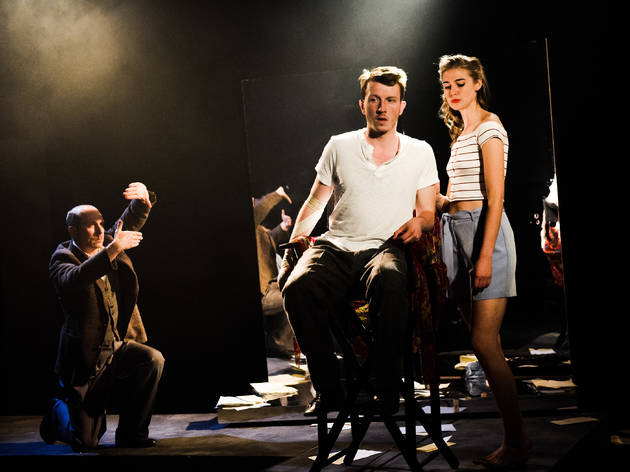 5/5
© Alex Brenner
James Tucker (The Yachtsman), Tom Varey (Ollie Olsen) and Georgia Kerr (Lila)
An intriguing Tennessee Williams rarity
Ever keen to buck convention, Southwark Playhouse has ignored 'Streetcar' and 'Cat On A Hot Tin Roof' and opted for one of Tennessee Williams's bewildering array of lesser-known works. 'One Arm', written as a short story in 1944 and then re-done as a screenplay in the '60, has been adapted for the stage by Moisés Kaufman ('The Laramie Project') and has its UK premiere in a thoughtful, but faltering production.

Ollie Olsen, once the lightweight boxing champion of the Pacific Fleet (as he tells us a lot), lost an arm in a car crash. Understandably miffed, his disability has made him to turn to picking up gay men on street corners – drawn to an underclass that can identify with marginalisation.

Kaufman's adaptation frames the story as a film script, narrated by the cast, starting in a prison where Ollie awaits his fate. In a quick succession of flashbacks we're left to piece together the fragments of Ollie's life and find out how he got there. Between each rapid scene the cast do some fake slow-mo, lights turn red and music pounds loudly: it looks pretty but adds little, and disrupts the pacing between the snapshots of Ollie's memories.

Only Tom Varey as Ollie who plays a single character, with other cast members filling in the rest of the roles. Varey is either contemplative and vulnerable, or aggressive and overbearing but little in between. Joe Jameson's the stand-out, his various characters providing the emotional heft as he transitions from an archly-camp male madam to a sexually repressed Divinity Student with ease.

The set is shoddy and Josh Seymour's production sanitises the sexually charged story. Williams daringly penetrates a troubled world, contrasting Ollie's chronic inability to feel with the fierce lust of the secretive homosexual demimonde. The gay men who solicit Ollie aren't guys who want a quick fuck'n'flee, they're looking for a deeper connection than that – which Ollie, straight and emotionally deadened, tragically can't fulfil.

Obviously more shocking in its day, Kaufman has preserved the tenderness and sympathy that Williams shows towards the vulnerable and the shunned. It's a poignant play that can't quite break through a clunky exterior.
Rating Breakdown
5 star:

0

4 star:

1

3 star:

0

2 star:

0

1 star:

0