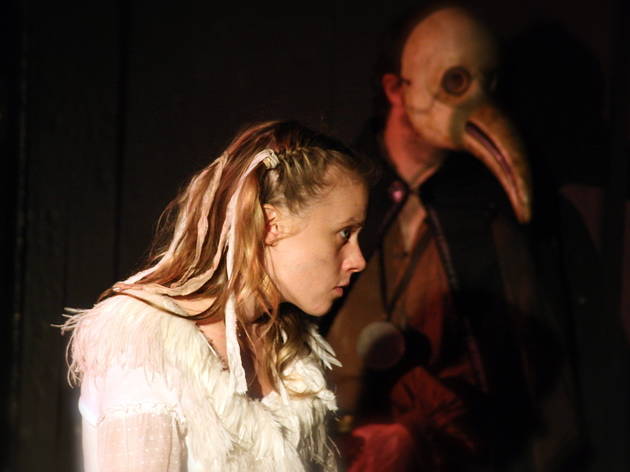 The Great Plague, which tore through London in 1665, is revisited with bubo-popping gusto in this zestful revival of Naomi Wallace's 1995 play.
Wallace sets her stage superbly. 'The watch' lock up a rich couple with two passing vagabonds for a 28-day quarantine. Within their plague-haunted prison, love blooms and withers, long-buried animosities rise to the surface and are painfully lanced, and every last exchange is a strategic sally in a class or gender power war.
Sue Colverd's gutsy, sexy production veritably whiffs of seventeenth-century London, enhanced by the alluringly raggedy, circular design of Corinne Hockley and Davy McGuire's elegant video art. Ian Gain also delivers a stunningly nuanced, salty, enigmatic performance as Bunce, a runaway sailor, and Kate Abraham's pursed-lipped, alienated Mrs Snelgrave throbs with secret sadness.
Occasionally, all the dirt and cockney blarney tips over into 'Blackadder'parody, not helped by a couple of garish performances, and the lurid extremes of Wallace's script. But London's scarred, ribald and fetid past has rarely seemed so infectiously alive.