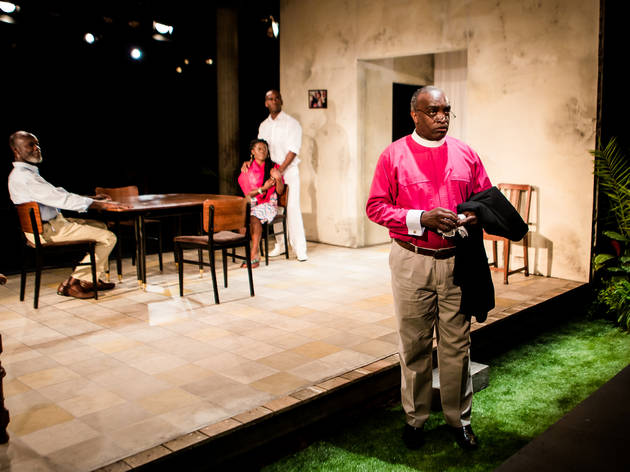 1/6
© Richard Davenport
Leo Wringer (Eli Gillard), Akiya Henry (Joylene Gillard), Kolade Agboke (Zek Gillard), Foreground - Ray Shell (Marvin Clarke)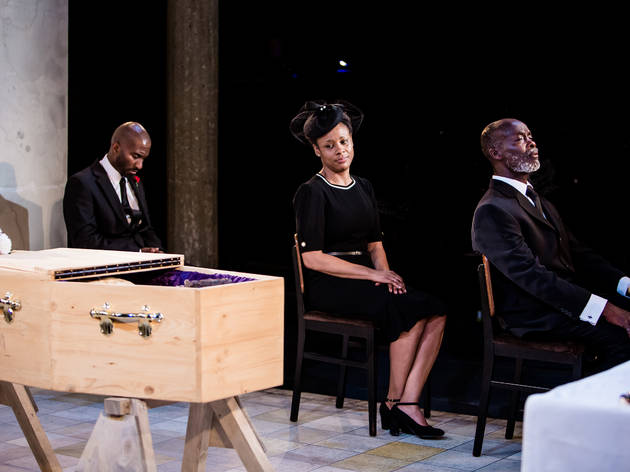 2/6
© Richard Davenport
Clint Dyer (Josh Gillard), Frances Ashman (Ruth Gillard), Leo Wringer (Eli Gilard)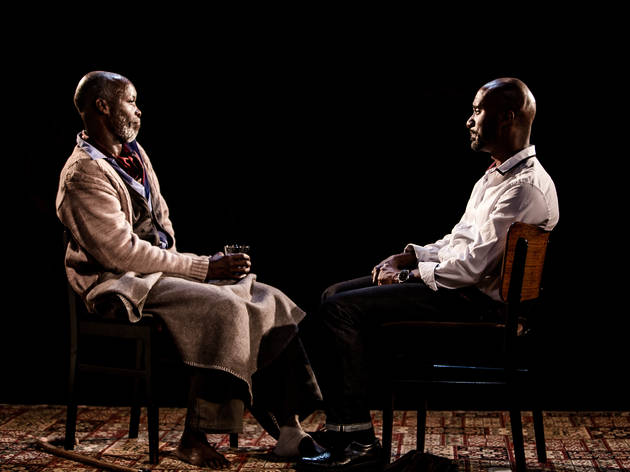 3/6
© Richard Davenport
Leo Wringer (Eli Gillard), Clint Dyer (Josh Gillard)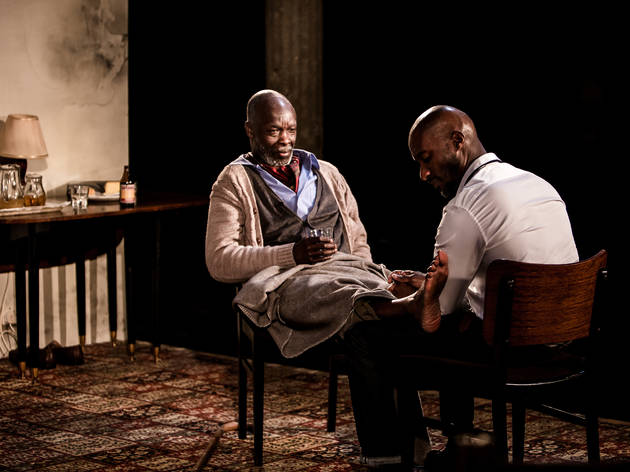 4/6
© Richard Davenport
Leo Wringer (Eli Gillard), Clint Dyer (Josh Gillard)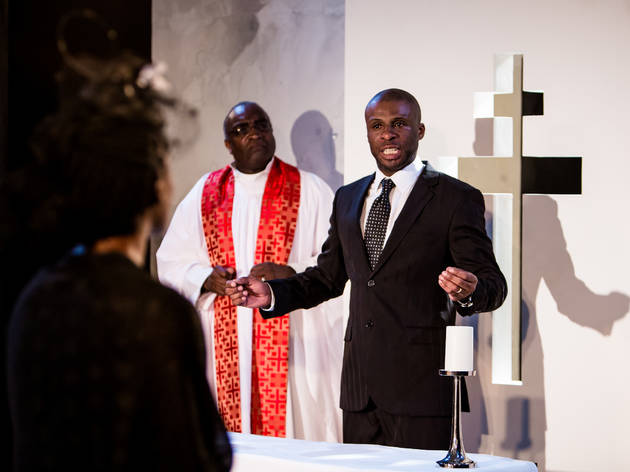 5/6
© Richard Davenport
Ray Shell (Marvin Clarke), Derek Ezenagu (Nathan Gillard)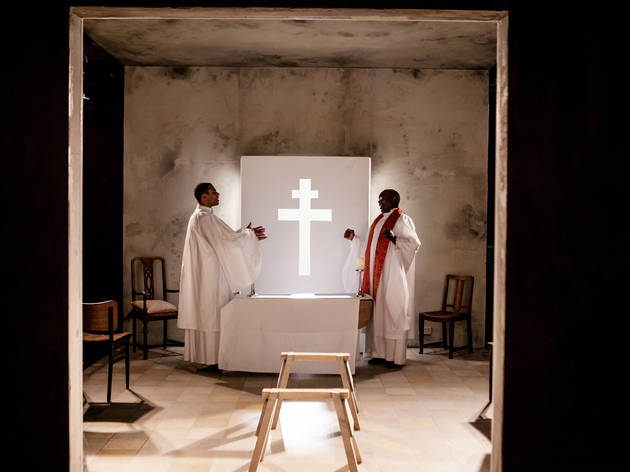 6/6
© Richard Davenport
Ray Shell (Marvin Clarke), Lloyd Everitt (Errol Clarke)
Of late, the Bush has staged so many dramas about awkward family reunions that attending the theatre has begun to feel a bit like, well, an awkward family reunion: a combination of overfamiliarity and nervous anticipation at the inevitable calamity to be portrayed on stage.

In Robin Soans's latest play, it's certainly the case that the unfamiliar thrills more than the expected. 'Perseverance Drive' begins at the titular Barbados home of the Gillard family. Long dispersed in England, they've reconvened in patriarch Eli's homeland to mourn the passing of his beloved wife, Grace. But uh-oh! The devout Eli's three sons are not a harmonious bunch: sane, decent Josh (Clint Dyer) has been cast out for being gay; fanatical Zek (Kolade Agboke) has been semi-ostracised for religious deviation; and 'good' son Nathan (Derek Ezenagu) is a dreadful emotional cripple with a loveless marriage.

At heart, Soans's play and Madani Younis's uneven production (it can't really work out how funny it wants to be) is a straightforward drama about generational prejudice that focuses on the slow, moving reconciliation of Eli and Josh. And that's all to the good – Leo Wringer as Eli and Dyer as Josh put in excellent performances, heavy with subject and unspoken emotion.

But the more interesting aspect to 'Perseverance Drive' is its examination of radical black churches. Most of the family's problems are rooted in religious intolerance, and the manner in which religious power has wreaked havoc with the menfolk's egos (Josh is the only one not to lead some form of congregation). Soans's intriguing suggestion, largely voiced via Eli's reminiscences, is that the rise of cranky evangelical black congregations in cities like London is in part due to a wholesale and racist failure of the moderate white Anglican community to welcome Windrush generation Christians.

It's a fascinating suggestion, and a side to the play I wish we'd seen more of. Instead 'Perserverance Drive' keeps religion hovering in the background, never fully explored in an engrossing evening that nonetheless obstinately refuses to exit the Bush's safety zone.