Prince of Denmark/Romeo and Juliet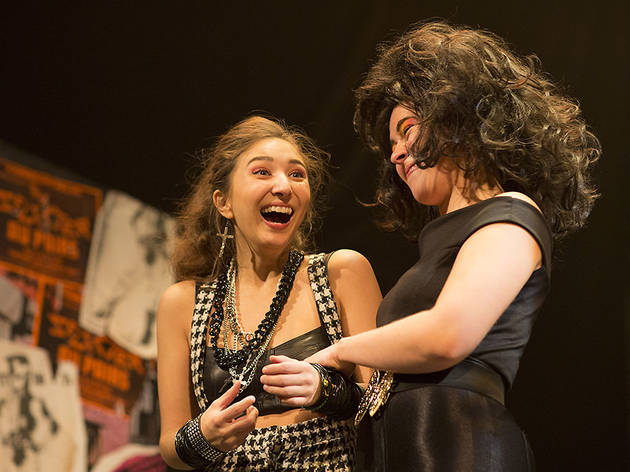 1/7
© Helen Maybanks
'Romeo and Juliet'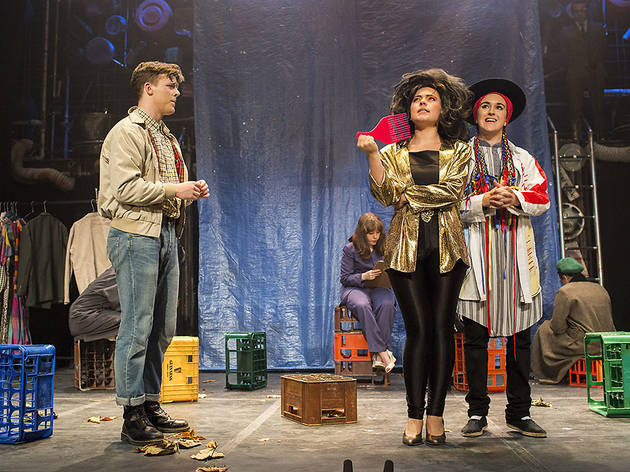 2/7
© Helen Maybanks
'Romeo and Juliet'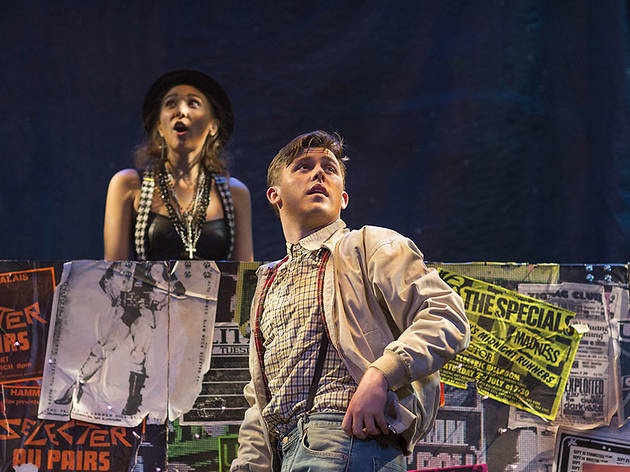 3/7
© Helen Maybanks
'Romeo and Juliet'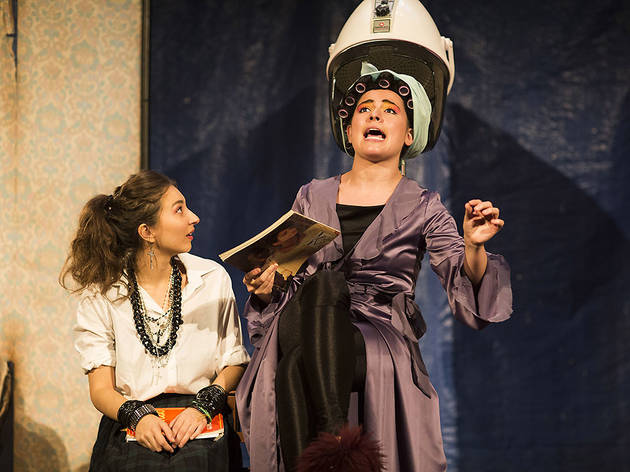 4/7
© Helen Maybanks
'Romeo and Juliet'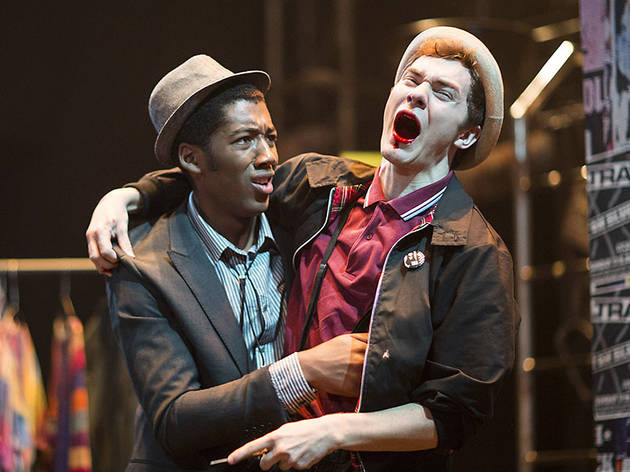 5/7
© Helen Maybanks
'Romeo and Juliet'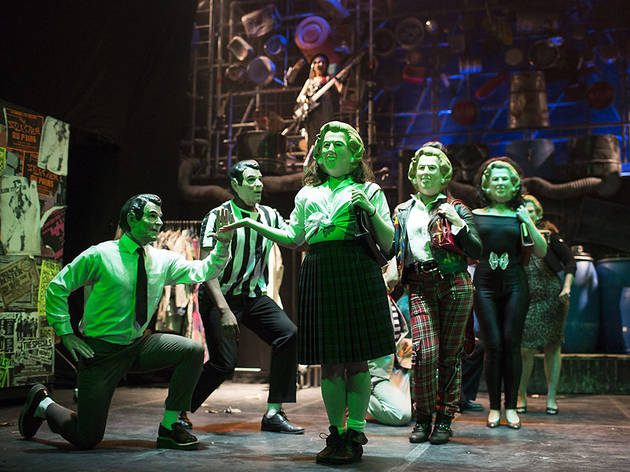 6/7
© Helen Maybanks
'Romeo and Juliet'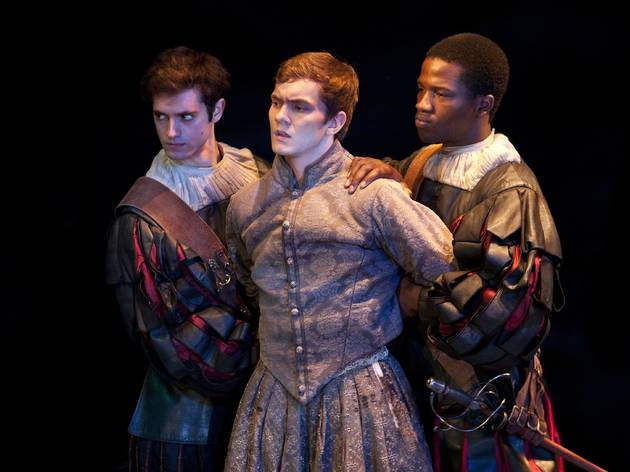 7/7
'Prince of Denmark'
Time Out says
Romeo and Juliet: * * *
Prince of Denmark: * * * *
Shakespeare's timeless love-tragedy is given a ska-tinged '80s makeover in the National Youth Theatre's West End season at the Ambassadors.
It's a refreshingly bravura move from a youth company which has been the first port of acting call for much of the UK's most loved talent – Matt Smith, Luke Treadaway, Hugh Bonneville and Helen Mirren, to name a few.
Sadly, Lolita Chakrabarti's adaptation, although edited to merge nicely with the new conceit, is too rushed and too bitty to feel satisfying. It's also rammed into two hours with no interval and as the show nears the end it feels distinctly long.
However there are some sparky performances, especially from Abigail Rose's gobby, Essex-esque nurse and Sope Dirisu's weed-smoking Jamaican friar. James Button's colourful, neon designs are a lot of fun, as is the regular music intervals where the cast play live songs such as The Specials' 'Too Much Too Young'.
It's Michael Lesslie's 'Prince of Denmark', though, which emerges as the most powerful and enjoyable of the two, which are performed as a double bill and on their own.
Lesslie's prequel to 'Hamlet', which premiered in 2010, is richly layered and full of humour. We watch the teenage antics of Hamlet, Ophelia, Laertes, Rosencrantz and Guildenstern as they brawl, argue, connive and fall in love.
Anthony Banks's sure-footed, canny directing gives the piece room to breathe and Button's grey, shadowy designs bring a nice atmosphere of a cold Denmark. The play is full of clever twists, lots of mirroring of the original and several moments that give plausible reasons for the events in Shakespeare's ultimate tragedy.
By Daisy Bowie-Sell
Details
Users say