Repentance/Behind the Lines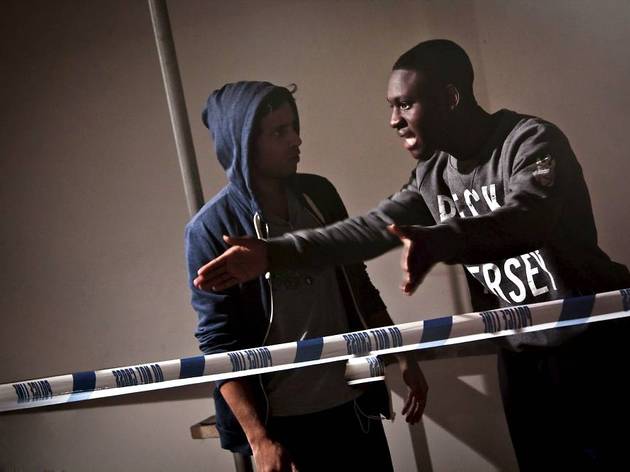 Time Out says
Under new boss Madani Younis, the buzziest theatre in London seems to be looking deeper into and further beyond its lucky catchment audience. Before Asian theatre company Tamasha arrives with 'Snookered' it hosts two community-sourced shorts. Their first-time writers Mediah Ahmed and Neil Daley were discovered via a west London-wide search by Angle, whose quest for new voices should be applauded (and repeated).
Rising star Blanche McIntyre stages the plays with aplomb. Each urges us to think outside the box. So 'Repentance' – Ahmed's ill-starred love story between a Muslim teen and her atheist boyfriend – is staged close-up in beautifully-lit portrait-sized boxes, which the actors open up by ripping squares in the paper wall which divides them from us. It benefits from a turn from young actress Mandeep Dhillon which is so luminous, it even outshines Gary Bowman's ingenious lighting.
For Daley's more ambitious but less tidy take on the death of a teenage boy, the box is a boxing ring of police tape, a playing space which reminds everyone of the crime. With most of the action reported by actors who push through the hastily reconfigured standing audience, clarity isn't its strong point.
I'd like to see both playlets (45 minutes together) lengthened and developed. As yet, they are packed snippets of west London life, staged with wit and style.
Details
Users say