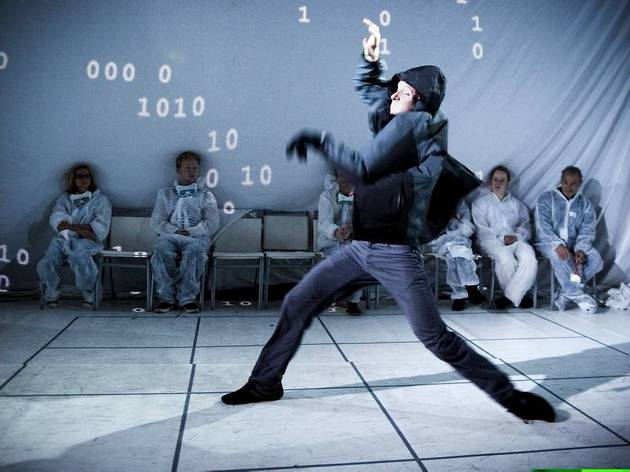 Jonathan Young's 'Reykjavik' – performed by his company Shams – is the epitome of a certain breed of low-key Edinburgh Fringe hit, the type of show that seems to enjoy a lengthy afterlife as much because people talk about it than actively love it.
A year after its run at the Bongo Club, 'Reykjavik'  transfers to the Roundhouse largely unchanged, with the audience donning the same forensic suits to step into a glacial white space and bear witness to Young's dissection of his failed love affair with an Icelandic woman.
There are some gratingly superfluous elements to the show and its quasi-interactive format. The nadir is a bafflingly pointless scene in which we are made to play members of a Parisian dance class. But 'Reykjavik' improves vastly as the tone becomes more melancholic and confessional and the searing white of the room begins to mirror Young's hypnotic emotional dislocation in that most dislocated of cities.
It's a slightly indulgent show, one that could do with losing the showboating whimsy and cracking on with the storytelling. But a year on we're still talking about it, and not without reason.