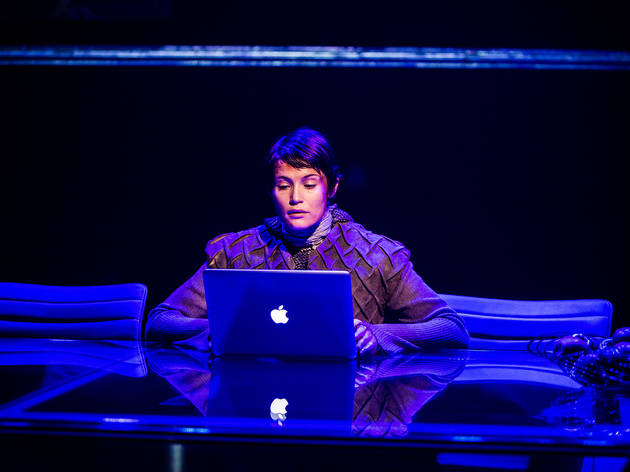 1/9
© Jack Sain
Gemma Arterton (Joan)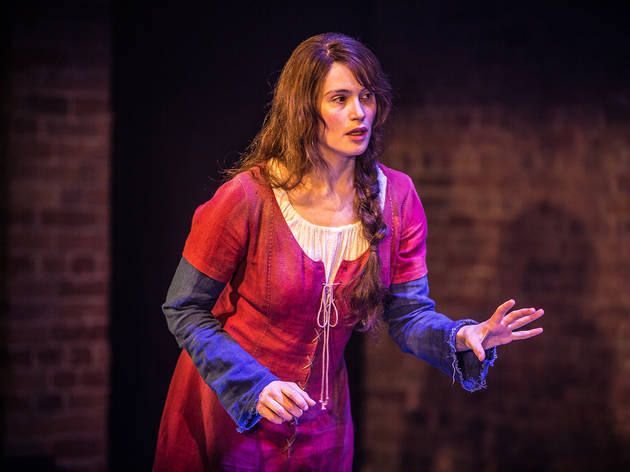 2/9
© Jack Sain
Gemma Arterton (Joan)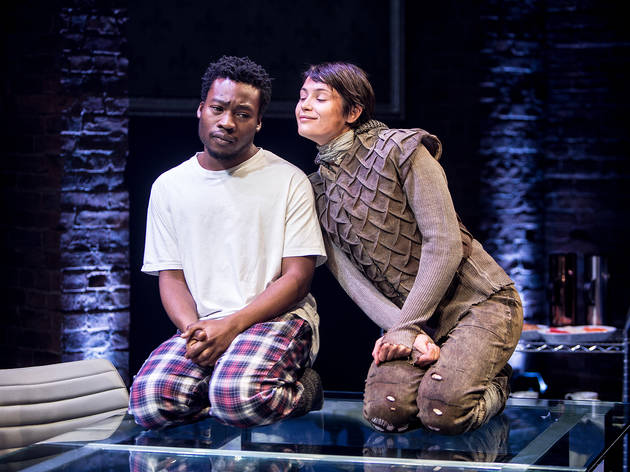 3/9
© Jack Sain
Fisayo Akinade (The Dauphin) and Gemma Arterton (Joan)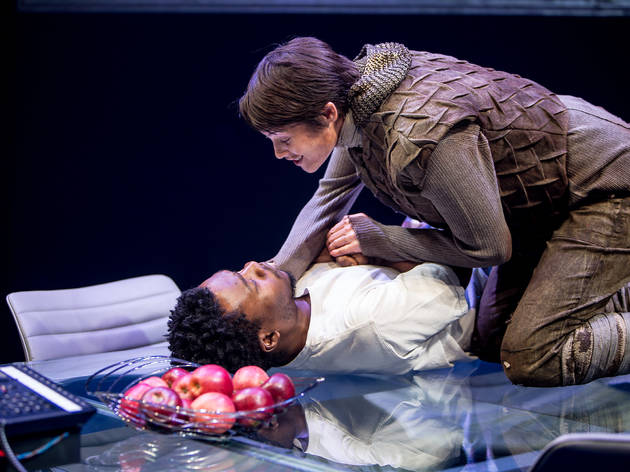 4/9
© Jack Sain
Fisayo Akinade (The Dauphin) and Gemma Arterton (Joan)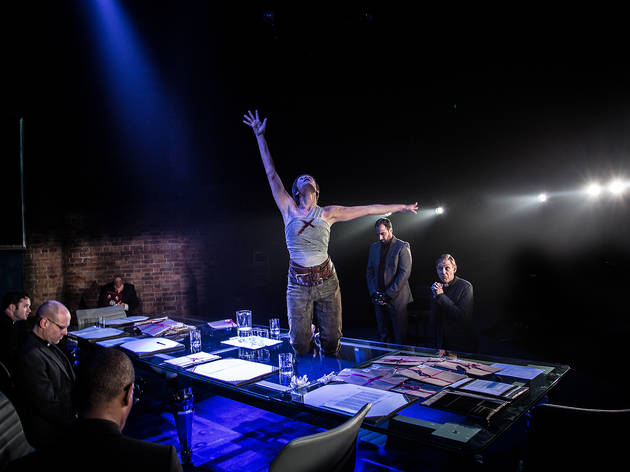 5/9
© Jack Sain
Gemma Arterton (Joan)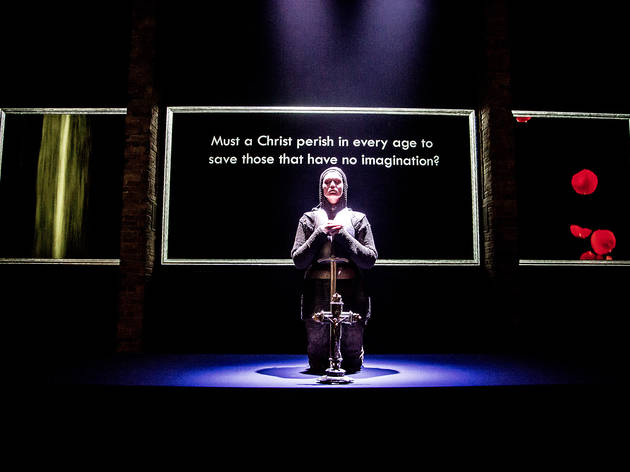 6/9
© Jack Sain
Gemma Arterton (Joan)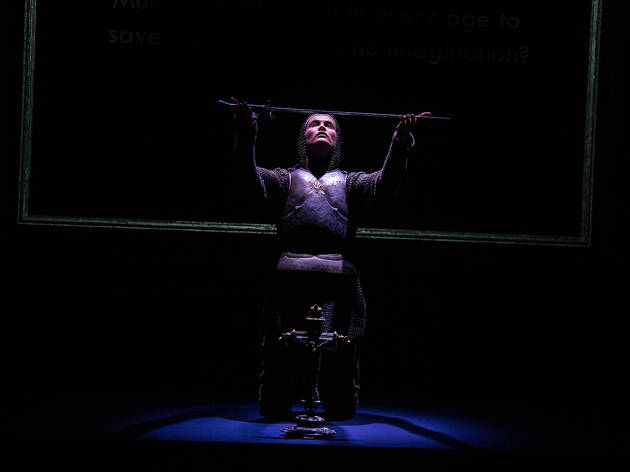 7/9
© Jack Sain
Gemma Arterton (Joan)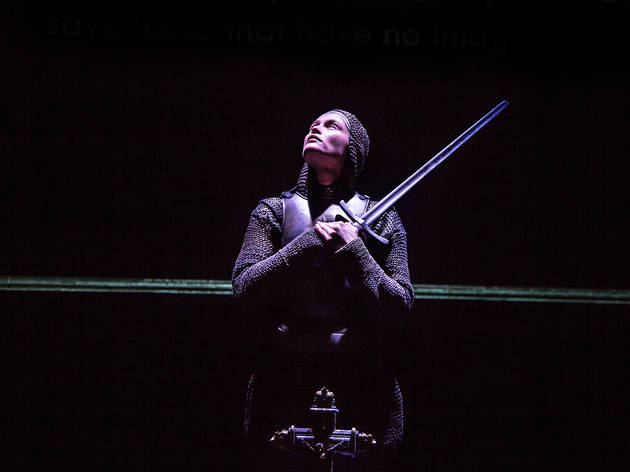 8/9
© Jack Sain
Gemma Arterton (Joan)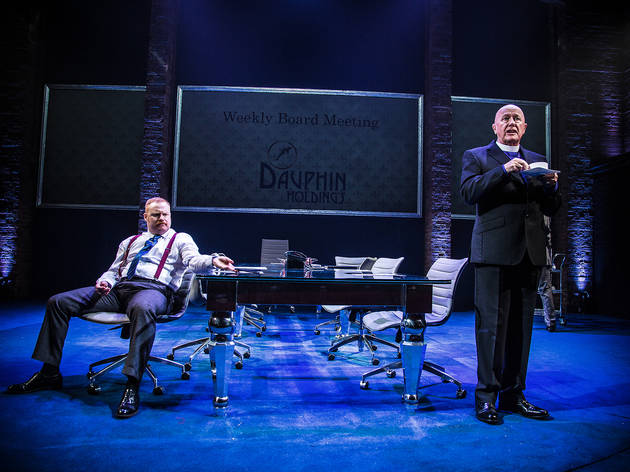 9/9
© Jack Sain
Simon Holland Roberts (La Tremouille) and Niall Buggy (Archbishop)
Time Out says
Friendly warning! We're working hard to be accurate. But these are unusual times, so please check that events are still happening.
Gemma Arterton shines as Joan of Arc
For the Donmar's seasonal show, director Josie Rourke uses everything she has to try and baste Bernard Shaw's turkey-dry 1924 play about Joan of Arc – not least star Gemma Arterton, who turns in the best stage performance I've seen her give.
I'm not sure Rourke really makes a case for 'Saint Joan' as a classic (Schiller wrote a much better play about JofA that never gets performed). But at least she mostly distracts us from its failings with modern dress, video screens, a perpetually revolving stage, some silliness with it all being set in the banking world (which doesn't really stand up but clearly isn't meant to), and some deliciously OTT interpretations of Shaw's sober characters, notably Fisayo Akinade's camply fabulous Dauphin and Rory Keenan's fearsome, amoral Inquisitor.
In a sense they're all just window dressing for the exceptional Arterton, who is electrifying every moment she's on stage as the farmer's daughter who spurred the French to a memorable victory over the English at Orleans in 1429.
Her Joan is down to earth and guileless, cutting through the pompous prevarication of the French politicians and the convoluted ethical manoeuvres of the English with effortless grace. She says God told her to fight, but she says it with a sweet sincerity that's a world away from the weapons-grade bullshit being deployed by the men. But at the same time she is a fanatic: her eyes are wide with a kind of simultaneous innocence and zealotry. Did she really hear voices from God? Is she mad? A bit simple? Is she talking the language of nationalism? There is a homespun intensity to her gaze that individual men wither under, and while she never overtly uses her sexuality, her habit of touching the man she is talking to clearly has a disorientating effect on the chap in question. It is a fantastic performance, in part because for all the not-so-subtle feminist undercurrents foregrounded here, there remains something of the cult leader about her, a blurring of saint and Svengali.
A word-heavy play, it tends to sag appallingly when Arterton is off stage. In particular the final scene of the first half is quite possibly the worst thing I've ever seen at the Donmar: three men on the English side scheming against Joan for what feels like half an hour, with none of the pizzazz of the rest of the production. It is a baffling lapse from a director as accomplished as Rourke, as if she is actually trying to punish us.
I suppose more realistically it comes down to excessive faith in Shaw's semi-indigestible text. Which seems misplaced. But Rourke's belief in her lead is entirely rewarded: 'Saint Joan' puts to the sword any lingering impression that Arterton might be a lightweight.
Details