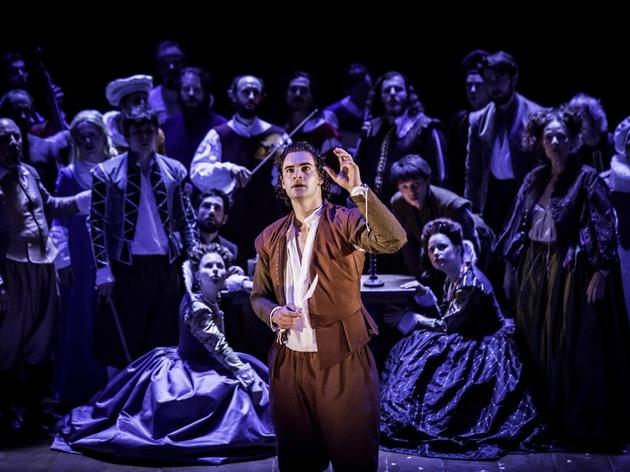 1/6
© Johan Persson
'Shakespeare In Love'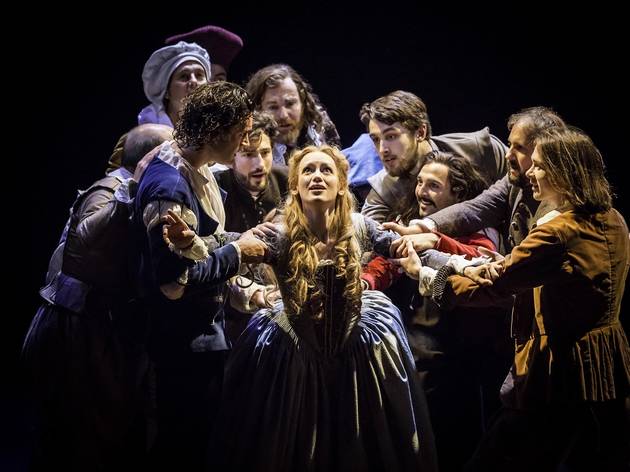 2/6
© Johan Persson
'Shakespeare In Love'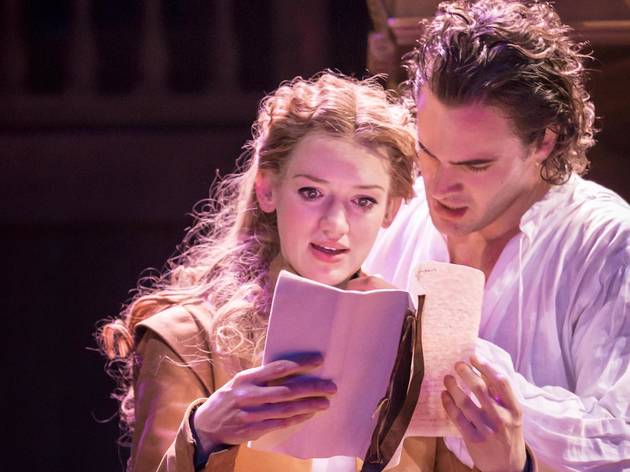 3/6
© Johan Persson
'Shakespeare In Love'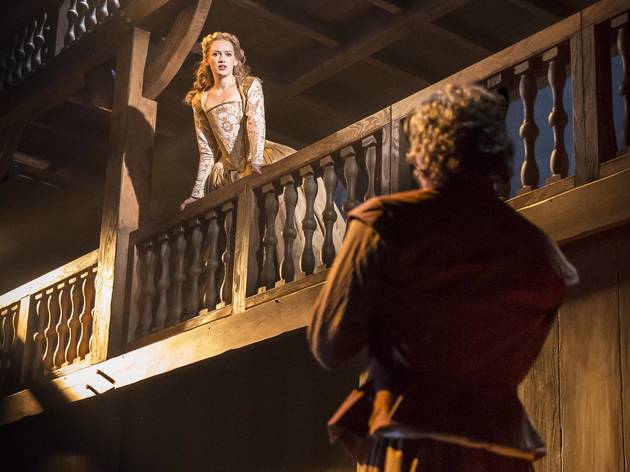 4/6
© Johan Persson
'Shakespeare In Love'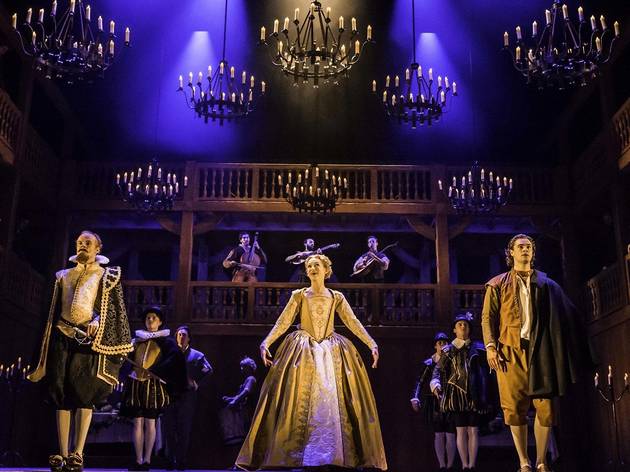 5/6
© Johan Persson
'Shakespeare In Love'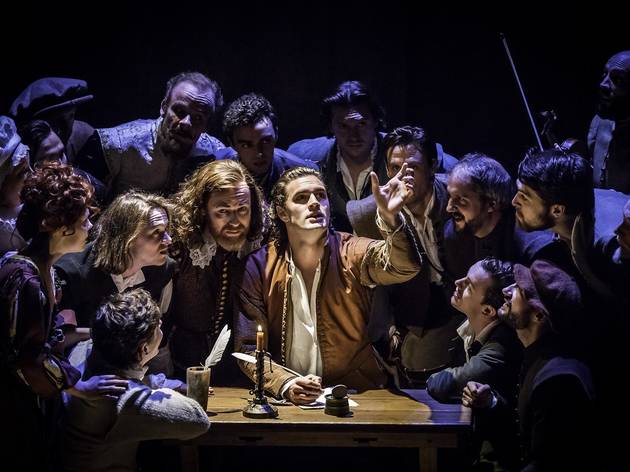 6/6
© Johan Persson
'Shakespeare In Love'
Orlando James takes over from Tom Bateman as Will Shakespeare and Eve Ponsonby from Lucy Briggs-Owen as Viola from Jan 12.
I feel like history hasn't been especially kind to Marc Norman and Tom Stoppard's blockbuster romcom 'Shakespeare in Love'. The 1998 film got great reviews and seven Oscars, but it rarely seems to get talked about as a modern classic. I wonder if it's something to do with star Gwyneth Paltrow's subsequent descent from credible actor to crackpot lifestyle guru.

Certainly the ebullient first 20 minutes of Lee Hall's new stage adaptation reminded me just how purely enjoyable the film was. Both versions of 'Shakespeare in Love' offer a joyously prankish rummage through the Bard's back pages, with a dithering, self-obsessed young Will (played on stage by Orlando Bloom-alikeTom Bateman) struggling to compose 'Romeo and Juliet' – nee 'Romeo and Ethel, the Pirate's Daughter' – on the fly. His waning muse is propped up only by his brilliant friend Marlowe (David Oakes, excellent) until an encounter with comely, theatre-crazy noblewoman Viola (Lucy Briggs-Owen) refires his passions.

Hall has, if anything, intensified Stoppard and Norman's tongue-in-cheek hail of ironic period references and ludicrous invented back stories behind Shakespeare's most famous lines (the play opens with Will's excruciating protracted attempts to write his 'shall I compare thee to a summer's day' sonnet). But he's also monkeyed around with things sufficiently that it's not a straight retread of the film: the plot, which revolves around Will falling for Viola while she's posing as a male actor, is basically the same, but most of the actual lines are new, and the stage enables director Declan Donnellan to drop in silly, surreal physical gags that wouldn't work on screen.

It fizzes on deliciously for a while, but as much as I enjoy a glass or three, a whole night on the bubbles is not for me. While the jokes remain decent, the play's chronic lack of depth starts to tell after a while – the storyline's really not all that involving, and though both Bateman and Briggs-Owen are delightful, there's no real sense of anything at stake. Donnellan works his large ensemble ingeniously, but it feels like it could do with a few more glitzy setpieces: it's almost three hours of people telling the same sort of joke, on the same brown wooden set, with an outcome that's never really in doubt. Good fun, but its course runs too smooth.
Rating Breakdown
5 star:

2

4 star:

0

3 star:

0

2 star:

0

1 star:

0