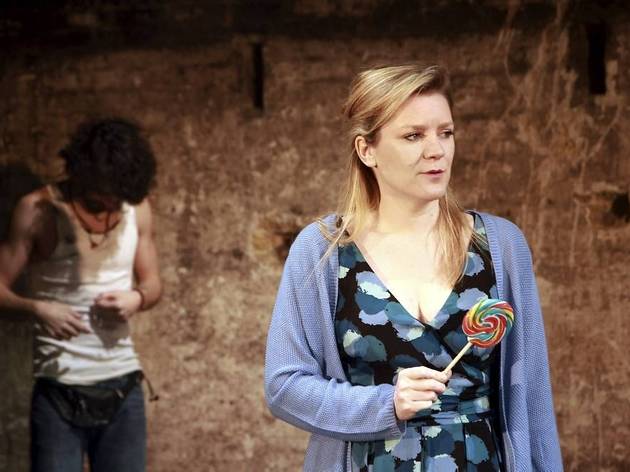 Time Out says
Friendly warning! We're working hard to be accurate. But these are unusual times, so please check that events are still happening.
Dulce et decorum est, apparently, pro patria mori, but there is nothing decorous about young soldier Alec's death: his torture and beheading is filmed, and the clip viewed by millions.
Still, hold your moral outrage – or at least, reassign it, because by the end of Philip Ridley's typically complicated new play, you will have watched grief and despair, a slap, a kiss, a savage beating with a rock and several instances of extreme credibility and the attempted exploitation of same. You may even see aliens. So, who's the voyeur? And come to that, who is the gullible public?
Hanging over this gruesome, savagely chopped-up narrative like a swinging corpse is fate and its repercussions. Could it all have been different, if the now-defunct Essex car factory where Alec's dad Mikey worked had used less toxic paint, or if young Jack (a terrifying example of amorality, able to believe only what he sees) hadn't tried to show Alec's little brother the notorious clip?
The ancient Chinese didn't believe in repairs, says Mikey, weeping over a damaged photograph: they thought the missing bits were the most precious, and Ridley may agree, because, while he siphons an incredible amount into this play – including the provoking idea that YouTube clips may be the patriotic Latin slogans of the present era – he deliberately leaves a lot out: tenderness barely gets a moment.
Only his brief glance round the church door seems a touch simplistic, particularly for a writer who gives terrorists' murderous tendencies a convincing argument. But then, perhaps he is reminding us that a loving deity may be the most precious missing bit of all.
Details