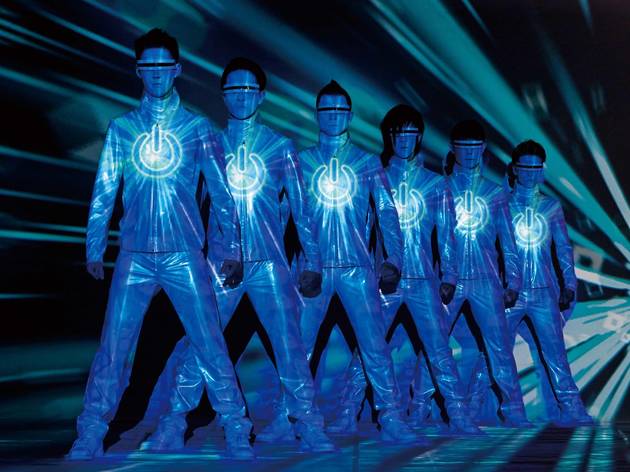 1/3
© Hideaki Yonemura
Siro-A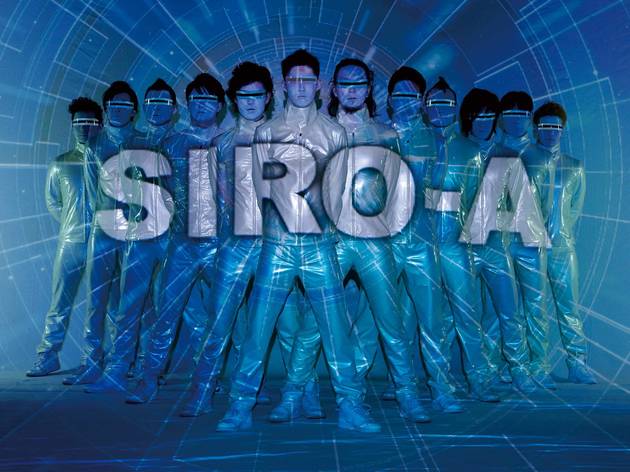 2/3
© Hideaki Yonemura
Siro-A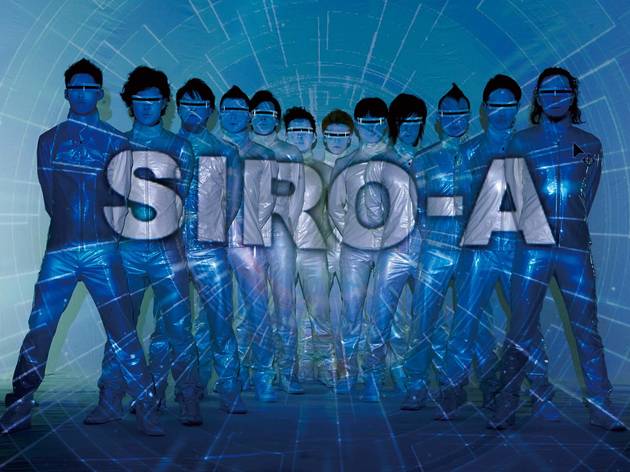 3/3
© Hideaki Yonemura
Siro-A
Self-styled 'technodelic' performers Siro-A are the Blue Man Group for the meme age. Blending physical comedy with easy-going electronic beats and eye-watering computer-aided visuals, they offer a crowd-pleasing but rather empty hour of animated lunacy.

This Japanese sextet of dancers and digital artists ricochet between pop-culture tropes and flickering psychedelia, as they blur into video game characters, musicians and cinematic superheroes with the aid of dynamic onstage projections. From the opening sequence paying tribute to famous London landmarks, there's a definite theme-parky, touristy vibe to proceedings, magnified by the use of pre-show photo-booths to insert audience members into the onstage action.

There's a stunning sequence that spoofs classic movie moments with the aid of elastic moving typography, and another that sees a silhouetted performer assailed by thousands of pursuing balls, but it's the cumulative effect of Siro-A's ingenious chaos that really impresses.

It seems fitting that their return to London takes place so close to M&M's World. Siro-A is a baffling hour of rainbow-coloured, sugary, contextless, contentless family entertainment.