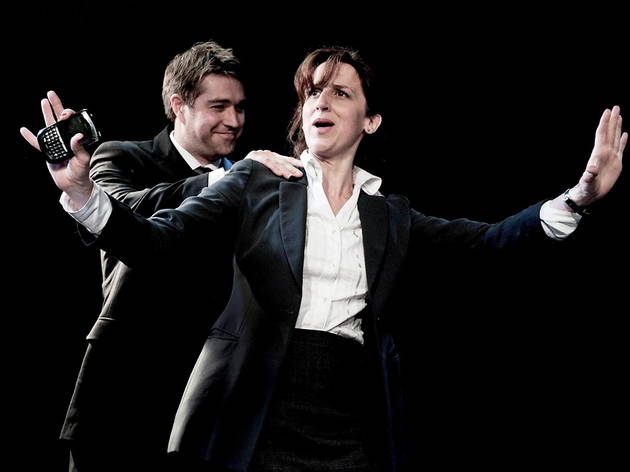 In a series of short scenes, Suzie Miller dramatises life at an estate agency, where capitalism is red in untruth and claw, and your self-worth is measured in the success of the lies you tell. 
Protagonist Anthony, a middle-aged, would-be writer finds himself pursuing a career he despises. A lucrative deal to sell a £10 million property on Bishops Avenue might save his marriage and his ambitions – but the buyer is an old flame, to whom Anthony can't bear to show himself in this degrading role.
Director Natalie Ibu marks her swift scene changes in new configurations of swivel chairs. The cast is terrific, from Abigail Thaw's ultra-competitive Hillary to Kellie Shirley's 'sex sells' secretary, Mandy, and Jamie de Courcey, channelling Nicholas Lyndhurst as office dork, Stan.
The play overeggs the personal misery by which every character is beset: in the real world, some estate agents are (whisper it) perfectly happy. But if Miller's assault on the trade is a blunt one, she writes with verve and delicacy, memorably depicting the pitched battle between Anthony's self-hatred and his still-twitching idealism.