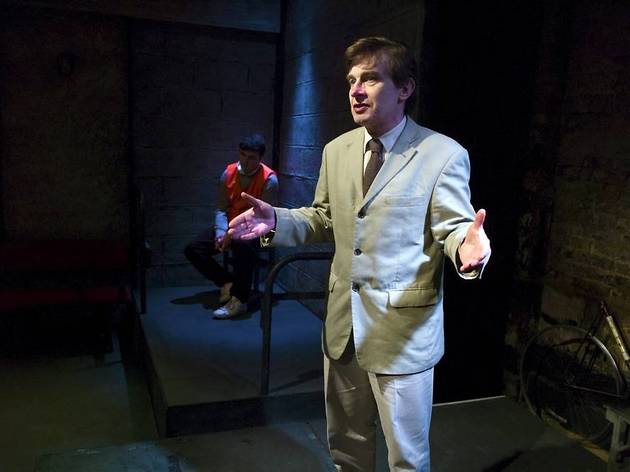 Time Out says
Sam Hallam has spent the last seven a years in prison serving life for murder he (backed by a number of witnesses) claims he didn't commit. 'Someone to Blame' is the newest facet of his family's campaign as they battle against this alleged miscarriage of justice.
Tess Berry-Hart has trawled through hours of cold transcripts to give us a highly charged, sharply crafted verbatim soap opera. Cloudy witness statements create a cacophony of whispers that turn into cold hard 'facts' in the courtroom.
The injustice of what are here presented as inconsistencies genuinely prickles, but Berry-Hart has overplayed her cards and 'Someone to Blame' begins to feel more like propaganda, while her lack of objectivity removes some of the power of Hallam's protest.
David Mercatali's staging opens up the narrow King's Head, placing the voices judging Hallam all around and putting us at the centre. Robin Crouch as the imprisoned 24-year-old is a compelling eye of the storm.
This is moving drama but just as we are asked to draw our own conclusions, the echoes of the 'correct' ones posited by Berry-Hart hang manipulatively in the air.
Details