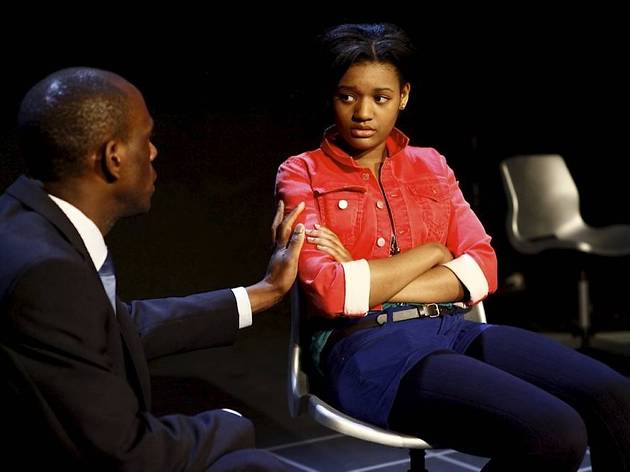 Time Out says
Whatever Catford might be known for, it's definitely not for harbouring a vibrant fringe theatre scene, but that might change if Broadway Studio Theatre hosts more shows of this calibre. Present Theatre's premiere of ex-prison warden Dominic J Taylor's 'Stop Search' follows the interconnected fortunes of two middle-class families, one black, one white.
When Dianne and Nigerian-born Ivan's son Callie goes missing after popping to the shops, they don't suspect he's been picked up by the police under 'stop and search' laws; still less do they imagine that the arresting officer is the son of the friendly white couple they were chatting to in the restaurant that evening.
With punchy overlapping scenes, a fat-free plot, solid cast and fluid, stylish direction from Thierry Harcourt (plus a recorded cameo from Bill Nighy!), this is pacy, gripping stuff.
The only major problem with 'Stop Search' is that, in the wake of recent scandals at the Met, it ironically feels redundant: ultimately Taylor's critique of the unfairness of stop and search reveals little in an hour and a half that Mauro Demetrio's recording, in which a police officer allegedly calls him a 'nigger', doesn't tell us in two minutes.
Details