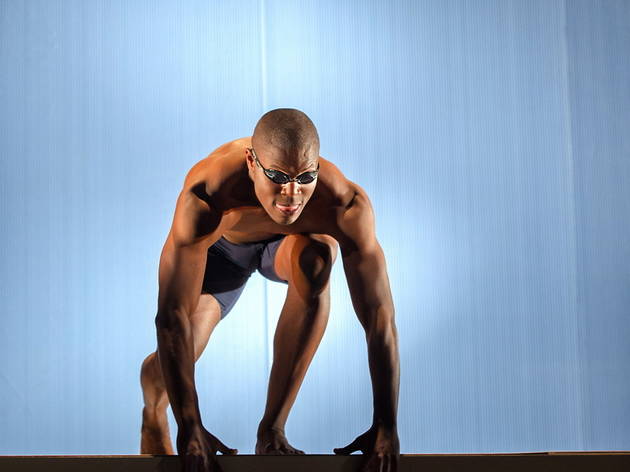 Olympic fever comes on quick. Just as the nation gets carried away, these two new plays – running afternoons at the Criterion this summer – remind us that the Olympian ideal is not always as pure as it aspires to be. Economics always underpin the athletics.
Adam Brace's 'Taking Part' shows the sports world's manipulation by rich nations and cunning individuals. Congolese swimmer 'Lucky' Henry (Obi Abili) connives to qualify for London 2012. Having faked his way onto a charitable scheme for ex-child soldiers, Henry tweaks his times to qualify for an IOC-funded coach, chain-smoking Russian ex-medallist Grigory (Paul Moriarty). Fair enough, you think: resources are limited and his intentions are honourable. Beneath its charming exterior, Brace's petite odd-couple piece hides a steely core that's carefully handled in Charlotte Gwinner's tidy production.
By contrast, Serge Cartwright's 'After the Party' is a loveable shambles of a play. A state-of-the-nation sitcom, it follows East End chancer, wannabe DJ and father-to-be Sean (Richard Riddell) as he sets up a burger van business to capitalise on the Olympics. Cartwright can't decide what type of play he's writing and overstuffs the plot. But Samuel Hodges's directorial panache, and a great performance from David Fynn as Sean's bad influence best mate Ray, provide enough comic flair to satisfy.