Terror 2012: All In the Mind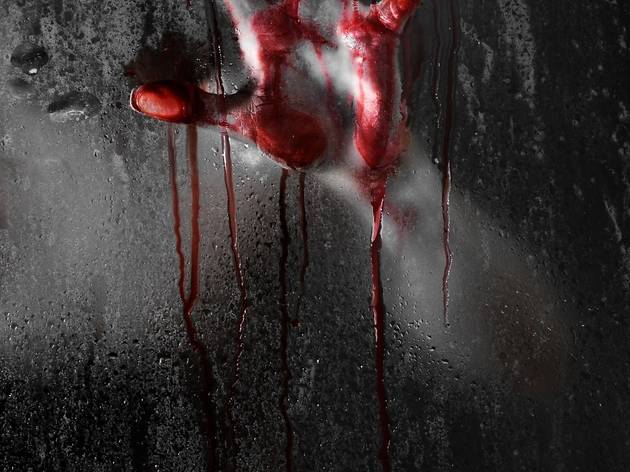 After nine years, The Sticking Place's annual fright fest has become a shadow of its former self. This year's line-up can't decide between trick and treat. Too self-conscious to take itself seriously, it nonetheless stops short of really sending itself up.
It's telling that the best of the four shorts, Mark Ravenhill's 'The Experiment', has been exhumed from 2009 to replace a misfiring alternative. Even read script-in-hand by a guest performer, Ravenhill's creepy confessional sets you squirming with its intricate account of human testing.
Ravenhill refuses gimmicks, leaving it all to the imagination, but others can't resist. Robert Farquhar attempts Home Counties horror, but his distraction technique of inane babble takes over, while Mike McShane's post-'Twilight' look at Hollywood is all schlock, seemingly spun from a single pun. Alex Jones' 'Fifty Shades of Black', a peek at the trust beneath bondage, might work with better actors. Instead, it gets hosts Desmond O'Connor and Sarah-Louise Young and looks like a repetitious sketch, all its threat deflated.
Old school and affable, they're much better in-between the plays, when comedy and song take prominence; O'Connor's opening ukulele number about the physiology of fear being the highlight. It's no prediction, though. This limp collection leaves your adrenaline glands untaxed.