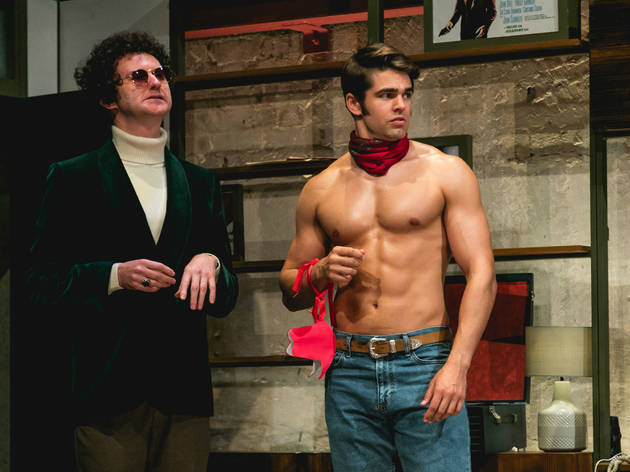 1/11
© Darren Bell
Mark Gatiss & Jack Derges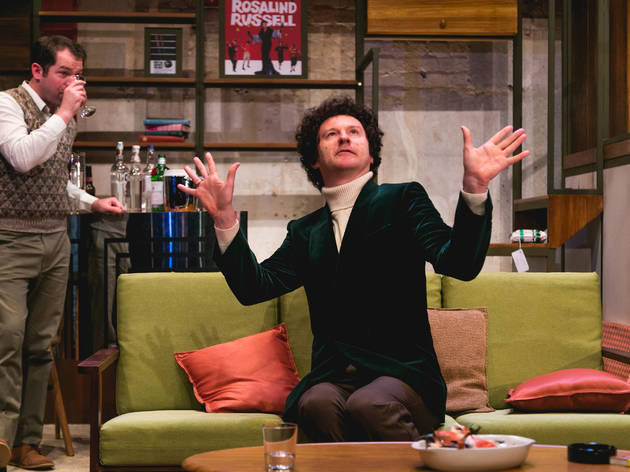 2/11
© Darren Bell
Daniel Boys & Mark Gatiss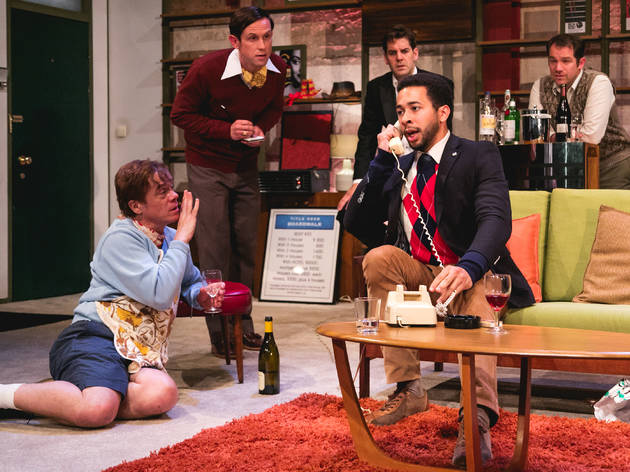 3/11
© Darren Bell
James Holmes, Ian Hallard, John Hopkins, Greg Lockett, Daniel Boys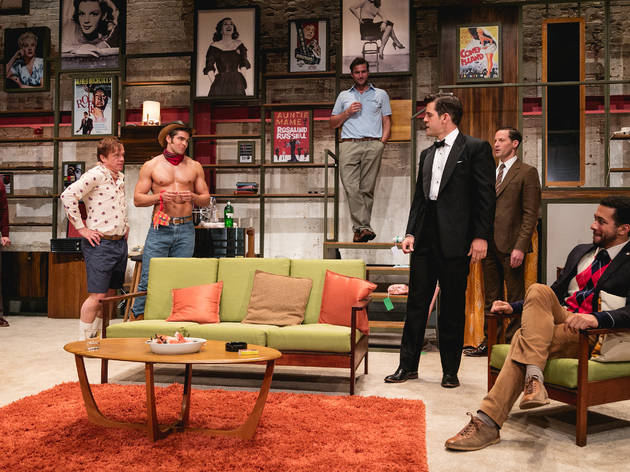 4/11
© Darren Bell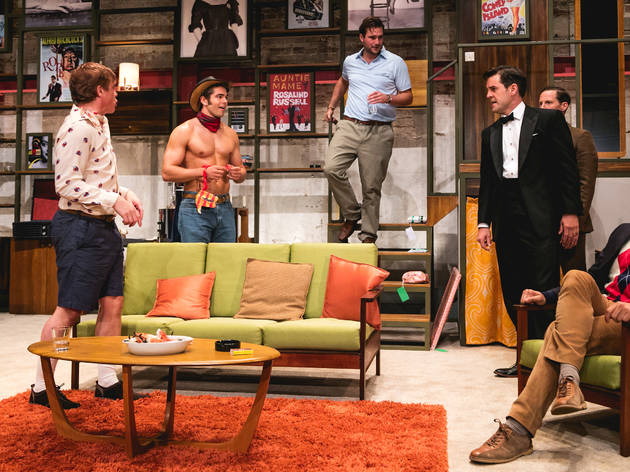 5/11
© Darren Bell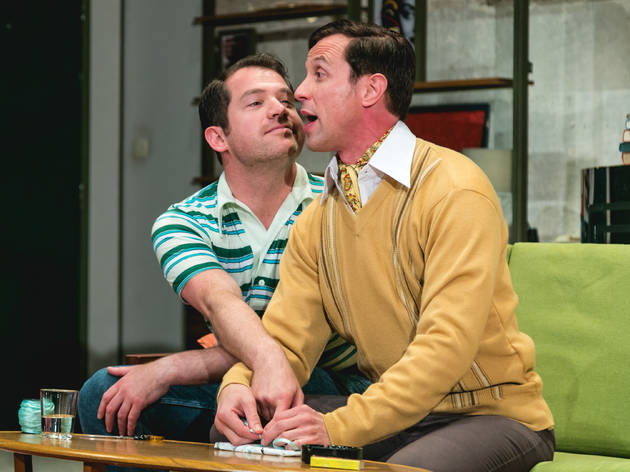 6/11
© Darren Bell
Daniel Boys & Ian Hallard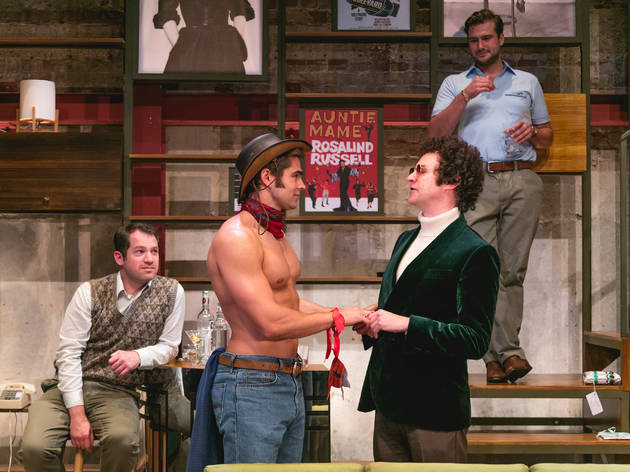 7/11
© Darren Bell
Daniel Boys, Jack Derges, Mark Gatiss, Ben Mansfield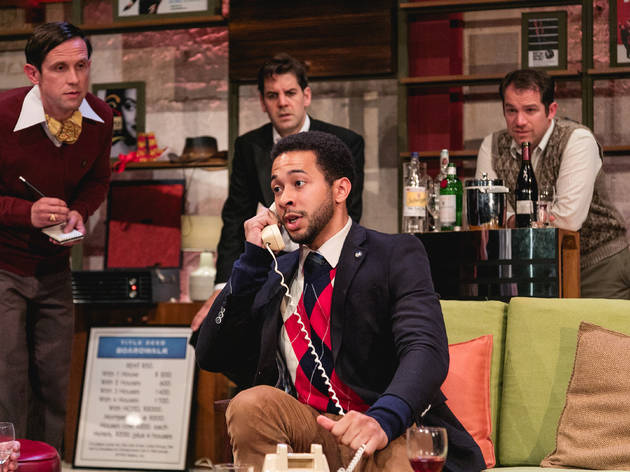 8/11
© Darren Bell
Ian Hallard, John Hopkins, Greg Lockett, Daniel Boys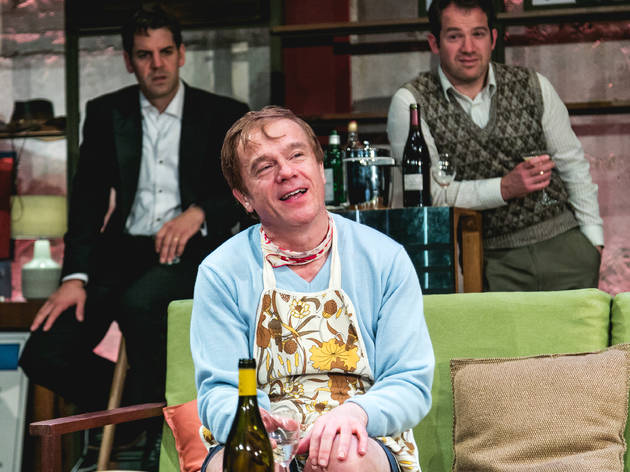 9/11
© Darren Bell
John Hopkins, James Holmes, Daniel Boys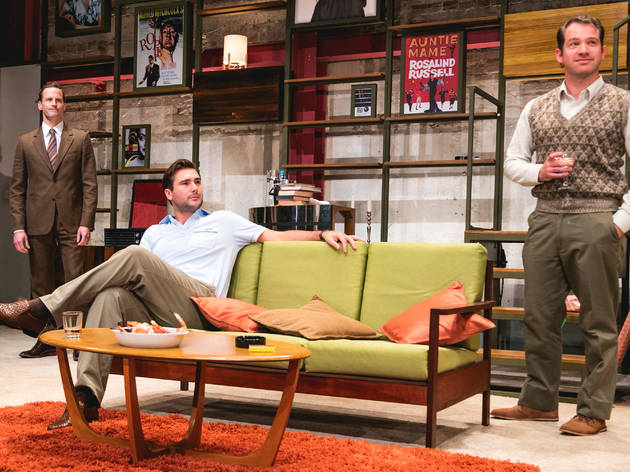 10/11
© Darren Bell
Nathan Nolan, Ben Mansfield, Daniel Boys
11/11
© Darren Bell
Nathan Nolan, John Hopkins, Ben Mansfield, Daniel Boys
Time Out says
Friendly warning! We're working hard to be accurate. But these are unusual times, so please check that events are still happening.
Mark Gatiss and his hubbie Ian Hallard star in this rancorous gay theatre classic
Before he became a household name with 'Sherlock', Mark Gatiss was, of course, one quarter of the seminal League of Gentlemen, the comedy troupe whose repertoire of unforgettable grotesques was sourced up from the breadth of the twentieth century's most iconic films and plays.
It's not surprising, then, that he's a fan of Mart Crowley's 'The Boys In the Band', a classic – if now somewhat forgotten – 1968 US drama about a group of gay frenemies's boozy, bitchy birthday gathering. Gatiss plays the birthday boy: Harold, a savagely ironic, shades wearing provocateur who skulks late into his own party like a sardonic Count Dracula. He is very League of Gentlemen, as is the borderline sadistic game that increasingly unpleasant party host Michael (Ian Hallard, Gatiss's real-life husband, in the night's best turn) forces his guests to play, demanding they call up somebody they love – in most cases, a straight guy – and tell them their true feelings.
At its best Adam Penford's revival makes for a funny, dark and brutal play, stuffed with memorable turns. Written way before the Aids era – when gay theatre hit the mainstream – Crowley seems to strongly suggest that the biggest challenge facing the community of the day was the crushing loneliness of being isolated from a less tolerant 'straight' society (here exemplified by Michael's straight, belligerent, somewhat underused ex-roommate Alan, who stumbles into the party by mistake).
It has dated. It's hard to imagine the sort of transgressive impact a play about a bunch of waspish gay men graphically discussing their love lives must have made in 1968 – one year after homosexuality was legalised in the UK, one year before the Stonewall riot. But in 2017, characters that must have seemed outrageously daring then, now feel like they're verging of being mocking stereotypes. It's also strangely weighted: the first half verges on being entirely expositionary.
One gets the impression that Gatiss – the driving force behind the revival – is a fan of 'The Boys in the Band's slightly anachronistic, curio-ish nature. Certainly it feels like little has been modernised or tinkered with – it's presented straight, so to speak, which is frustrating at times, but its bleak ending feels startlingly contemporary.
Details