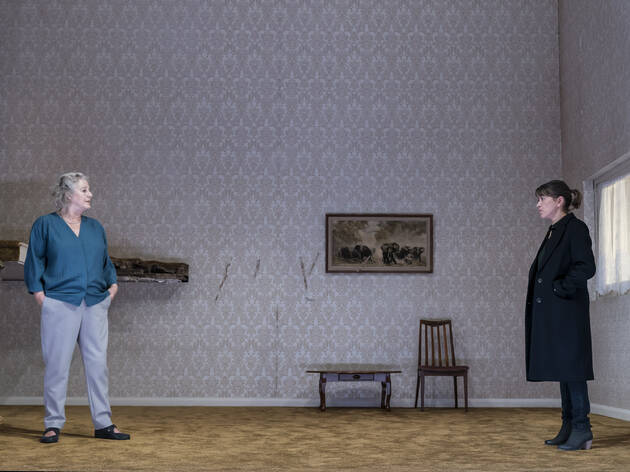 1/5
© Johan Persson
Maggie Steed, Nicola Walker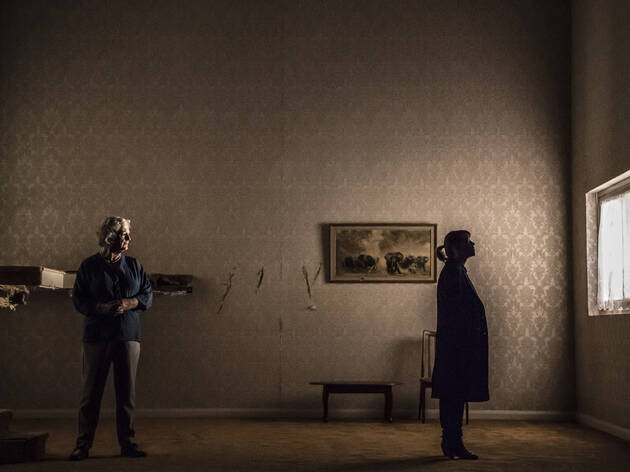 2/5
© Johan Persson
Maggie Steed, Nicola Walker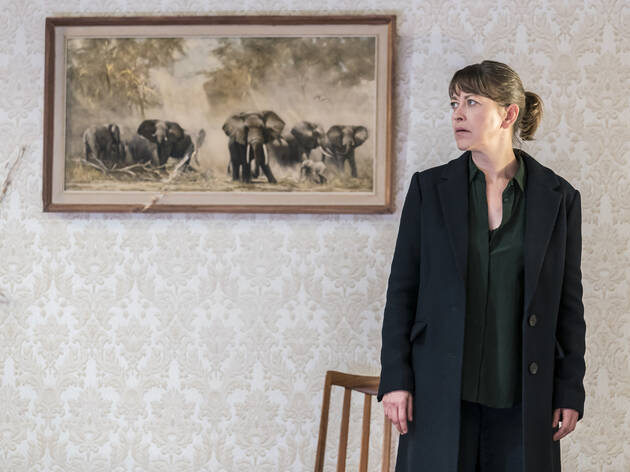 3/5
© Johan Persson
Nicola Walker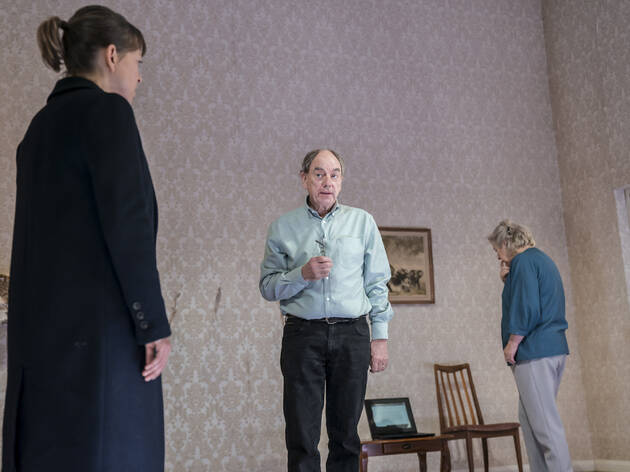 4/5
© Johan Persson
Nicola Walker, Alun Armstrong, Maggie Steed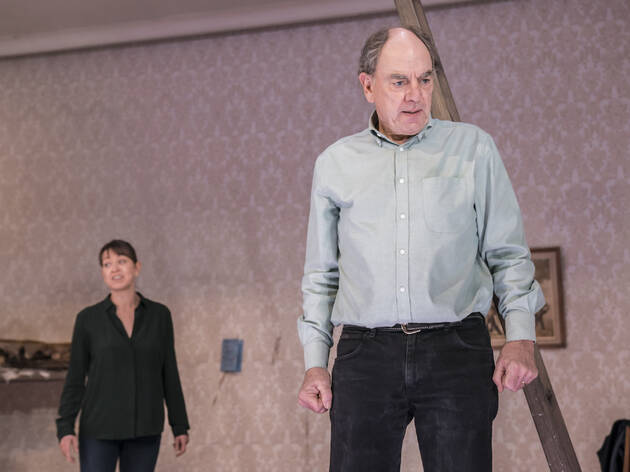 5/5
© Johan Persson
Nicola Walker, Alun Armstrong
A fantastic turn from Nicola Walker powers Mark Ravenhill's best new play in an age
Mark Ravenhill's taut, troubling 'The Cane' is a very Mark Ravenhill-ish play. And don't underestimate the significance of that. Playwrights, like bands, can struggle to recapture their early magic as they get older. Now an admired elder statesman of international theatre rather than the gobby young firebrand who broke through with 'Shopping and Fucking' in 1996, it's been aeons since he last had a play out – four since the low-key 'Show 6', and you'd have to look back to 2009 for his last properly big London premiere with 'Over There', also at the Royal Court.
'The Cane' really does feel like vintage Ravenhill, though – if it's taken him this long to find a new story, he was right to trust his instincts here.
In Chloe Lamford's unsettlingly dilapidated living room set, Nicola Walker's Anna has come home to see her parents, for the first time in a decade. Her mother, Maureen (Maggie Steed), is brutally and hilariously dismissive of her daughter: distractedly trying to shoo her out straight away, scolding her for an axe rampage she has no memory of (the indents appear to still be on the wall), and informing her that all of her old things have literally been incinerated. She also lets slip that the reason for their estrangement is a falling out over teaching: Maureen and her self-righteous husband Edward (Alun Armstrong) are teachers of the literal old school; Anna is a jargon-spouting academy apparatchik.
Anna asks why there's an enormous mob of angry schoolchildren outside; it transpires that they're baying for her dad's blood after discovering that, back in the day, he was responsible for caning boys at the school.
What is Ravenhill's play – given a drolly menacing production from Vicky Featherstone – really about? It manages to posses both a steely tightness and a languid, feline elasticity. It pretty much works at face value as a dark comedy about British educational values, or an absurdist family drama. But it also has more than a whiff of allegory, even if it refuses to ever quite spell out what it is. The living room, with its weird scars and vaguely colonialist wall art, is surely representative of Britain. And it's not hard to see Edward and his cane – stowed away in the attic, rather than destroyed – as being representative of a national baggage that goes beyond corporal punishment. The cane is the genocide and conquest that built modern Britain, now allowed to moulder away just out of mind. Or perhaps it's patriarchy. Or child abuse. Or any sort of abuse of power. Squint, and it'll probably tell you something about Brexit.
Or maybe it's none of those things, but the play feels charged with meaning nonetheless. Its ominous suggestions are enhanced by Featherstone's fat-free, deadpan production and three terrific performances – particularly Walker, holding the show together with the snarling muscle and unsettling ambivalence of a prime Pinter antagonist. She really is a phenomenal actor, all sullen, muddied charisma and elongated east London syllables that carve the tense air like knives.
Rating Breakdown
5 star:

0

4 star:

1

3 star:

0

2 star:

0

1 star:

0