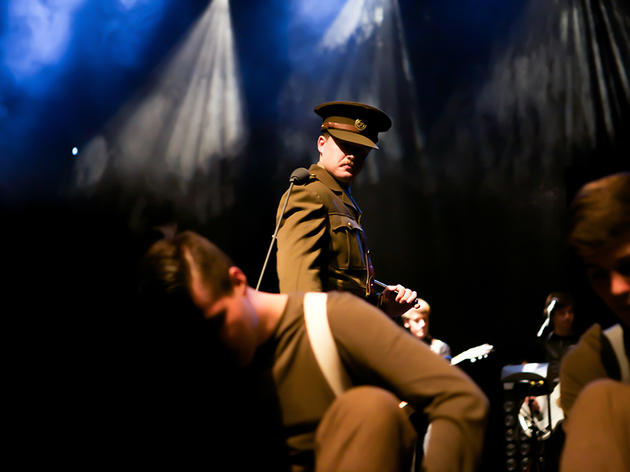 1/5
'The Dreamers'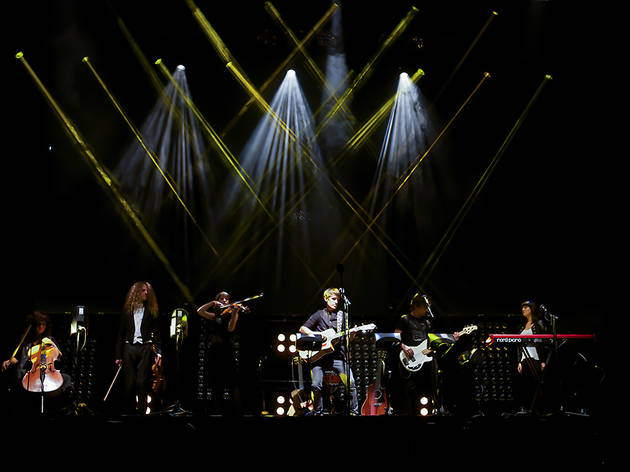 2/5
'The Dreamers'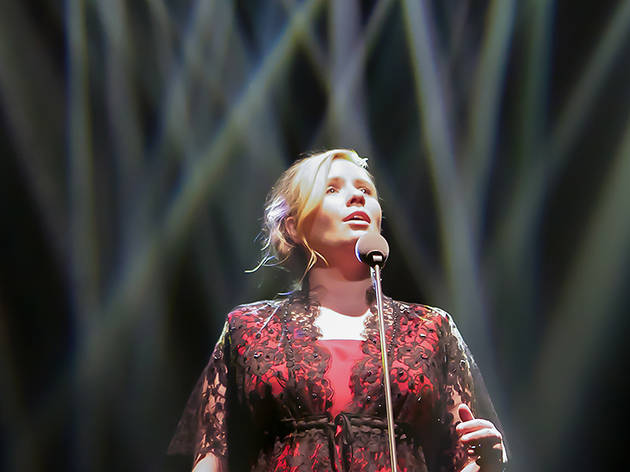 3/5
'The Dreamers'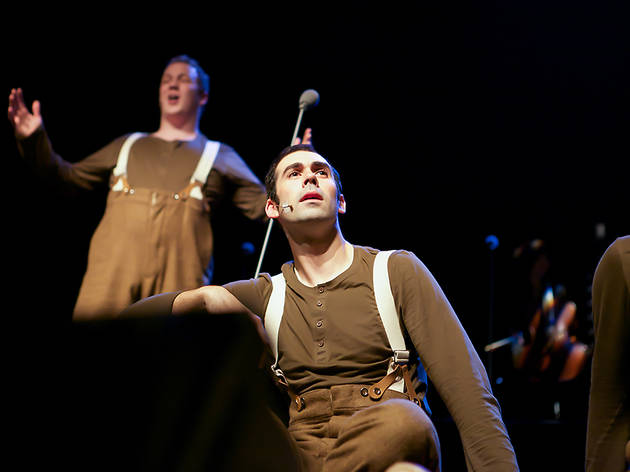 4/5
'The Dreamers'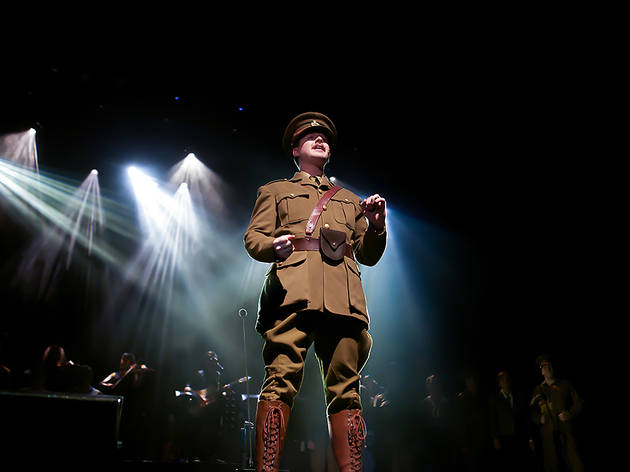 5/5
'The Dreamers'
A baffling musical and staged concert mash up commemorating WWI
'The Dreamers' is billed as a musical, which it's really not. There's not enough narrative or character progression in either the songs or the story for that. Really it's a collection of rocky new tunes written about the Great War that have been given a staged performance: a pop concert, musical showcase and history lesson rolled into one.

Created originally as part of the centenary commemorations of WWI, this show had a run in Tunbridge Wells last year and features a large amateur chorus. The limited story is told not by the live performers but via several recorded voiceovers, the main one by actress Amanda Redman. Her head appears, projected on to the back of the stage, and over the course of the show she explains, a little like a newsreader, what happened when war broke out and troops were sent to Gallipoli. There are stilted projections of other famous types too – including Tim Rice, Michael Buerk, Philip Glenister – who are the voices of politicians deciding the fate of soldiers. Disembodied, black-and-white and floating on high, they seem like baffling and slightly baffled war gods.

The staging is just as stilted as the voiceovers, with a rock band – the Virgin Soldiers – taking pride of place at the rear, spread out and adorned with laser lights as if Glastonbury were still on. They detract from what's happening at the front of the stage, which is not exactly acting and not exactly not: the 20-strong young chorus have been told to trundle on and off stage in period costumes, speak bits of script, stand mainly in lines and sing the songs.

While the songs, written by James Beeney and Gina Georgio, are mostly repetitive and bland, the band and the chorus are not. In fact, their performances manage to save 'The Dreamers' from being a total shambles. They are immaculate and passionate, and they perform with complete dedication. Nicholas Pavely as David Reginald Salomons is particularly good, his very high voice dealing well with the songs' range. Emily Woodham also delivers a beautiful solo.

There is young talent here, but it's offered in such a hodge-podge of a format that it's lost. 'The Dreamers' ultimately comes over as bewildering: if it had tried to be just the one thing – concept album or musical – perhaps it would have succeeded.