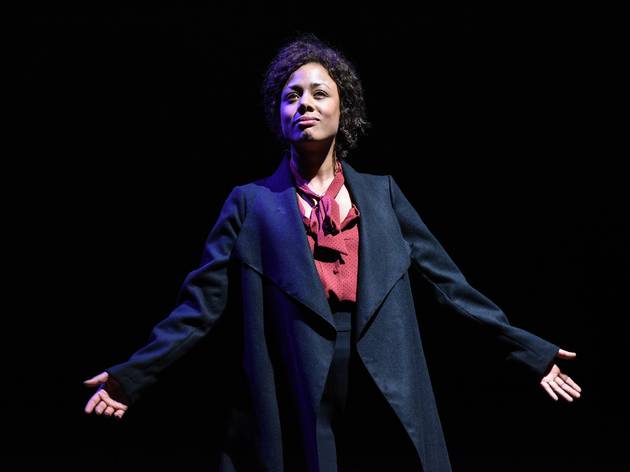 1/6
© Robert Day
Nina Toussaint-White in 'The Etienne Sisters'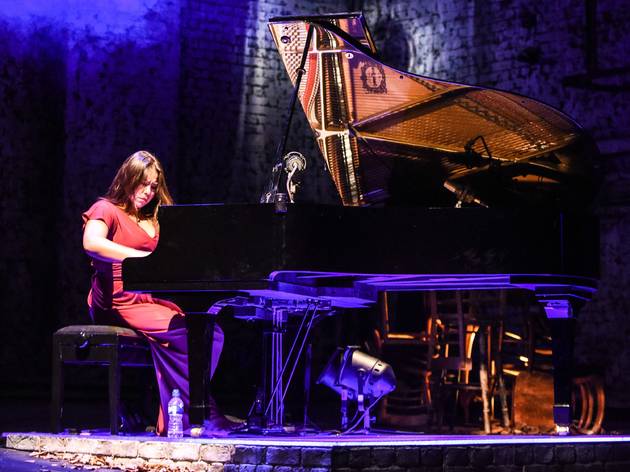 2/6
© Robert Day
Nikki Yeoh at piano in 'The Etienne Sisters'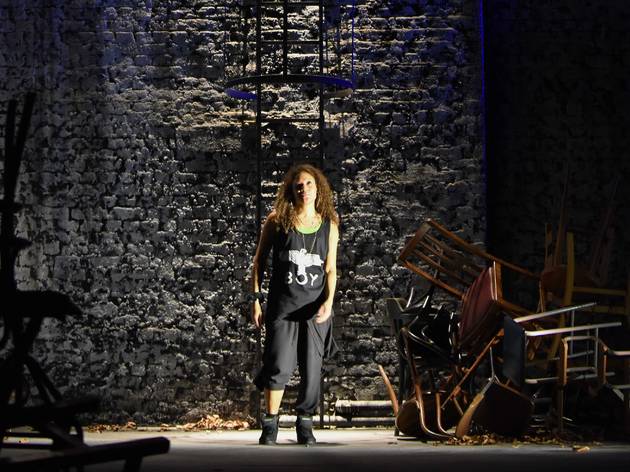 3/6
© Robert Day
Allyson Ava-Brown in 'The Etienne Sisters'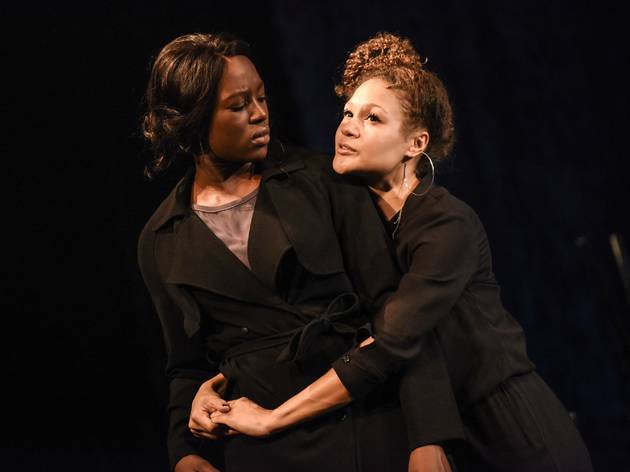 4/6
© Robert Day
Jennifer Saayeng and Allyson Ava-Brown 'The Etienne Sisters'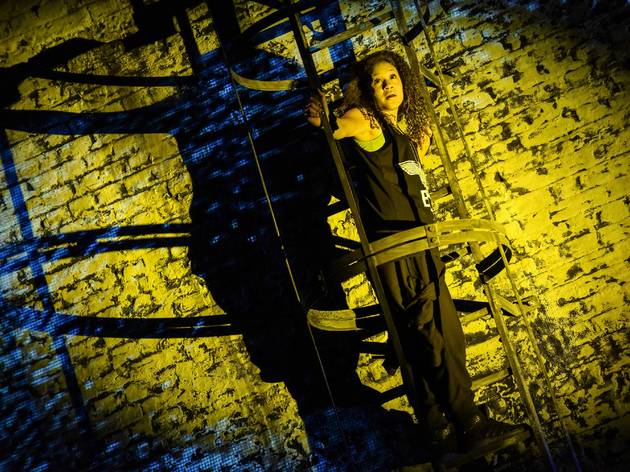 5/6
© Robert Day
Allyson Ava-Brown in 'The Etienne Sisters'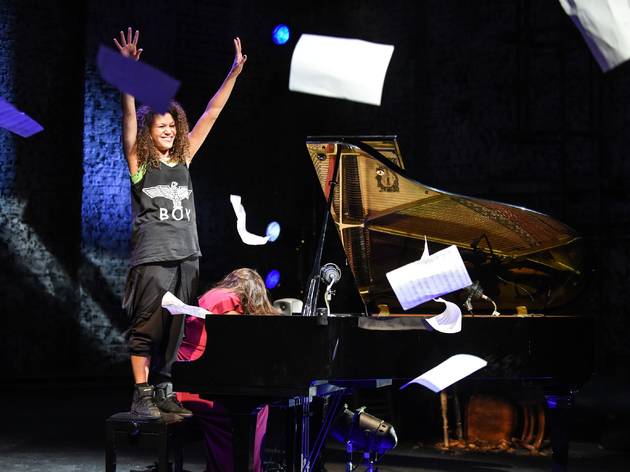 6/6
© Robert Day
Allyson Ava-Brown and Nikki Yeoh in 'The Etienne Sisters'
The music is the thing in Che Walker's new play about three sisters' search for identity.
Aurally, 'The Etienne Sisters' is a complete treat. The jazz score pumping through the piece is great, virtuosic even. Ché Walker's hyper-naturalistic book is as formally rich as Anoushka Lucas's and Sheila Atim's soulful songs. His urban vernacular is full of the sort of verbal innovation akin to an R&B Anthony Burgess. If only the substance of this story was as meaty as the melody.

Walker's story of family betrayal and conciliation is really a search for identity, with each sister finding herself through the actions of the others. Ree and Tree Etienne are burying their mother when their wayward half-sister Bo blows into town. Bo's a whirlwind wrapped up in the shape of a girl and it's not long before she's brought trouble to Ree and Tree's door. At 80 minutes their story feels rushed: redemption is chased with too much speed and the narrative is under-baked.

It's perhaps unsurprising that Walker directs the rhythm of his language well, but he makes some strange staging choices. At key points he places the performers miles away from the front row, dwarfing them under the imposing proscenium arch and emotionally distancing them from us.

Still it's not hyperbole to say that the caramel vocals and harmonies of Allyson Ava-Brown, Jennifer Saayeng and Nina Toussaint-White as the eponymous siblings are glorious. And don't get me started on the stylings of virtuoso jazz pianist Nikki Yeoh, who slides between linear melodic blues, fast tempo bebop and haunting chamber jazz with astonishing ease.
By Honour Bayes
Average User Rating
3.5 / 5
Rating Breakdown
5 star:

0

4 star:

1

3 star:

1

2 star:

0

1 star:

0
The acting, vocals and jazz piano is superb. The script too is excellent; enough street cred language to make it believable mingled with the right amount of emotion to keep your mind engaged. I arrived not knowing anything about this play and was pleasantly surprised. Overall, The Etienne Sisters is an intelligent and emotional play that everyone can relate to; dissecting the complexities of family ties. The three actors tear into the material and produce such a presence on stage that you're quickly mesmerised. A real breath of fresh air compared to some of the bloated, overpriced, over acted and pretentious plays I've seen. Bravo.