The Frida Kahlo of Penge West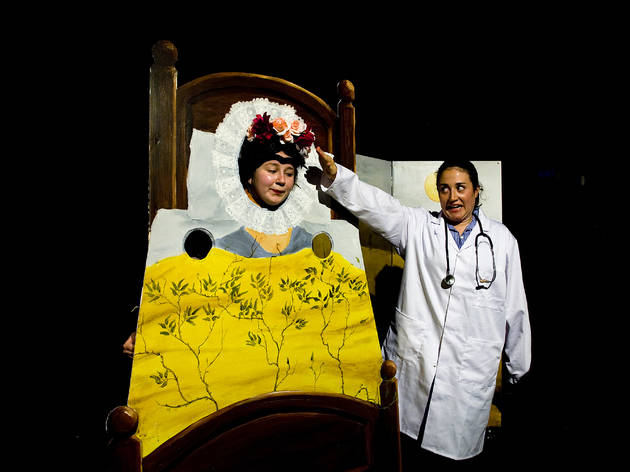 Time Out says
This review is of the show's run in July 2014. The show returns in October 2014.
From writer-director Chris Larner comes a two-woman play about a two-woman play, which mercifully sidesteps self-indulgent metatheatrical bullshit and instead focuses on delivering ultra-accessible laughs.

Mouselike Zoe (Laura Kirman) lives a quiet life in Penge ('a cross between a minge and a pension'), until she's lumbered with an unwanted houseguest in boorish, self-obsessed Ruth (Cecily Nash), an actor and old uni pal who's just been dumped. The 'Peep Show'-esque odd-couple set-ups crackle along nicely, but are wisely wrapped up before they stagnate, thanks to a creative epiphany in which Ruth (who also happens to be London's most ignorant feminist) decides to put on a play about the life of hairy-faced Mexican artist Frida Kahlo.

In the second half, the play-within-the-play steers the humour in a dafter, darker direction and goes on longer than it needs to. But the reward comes in a neat-if-predictable twist and a satisfying ending, which ought to elicit a mini fist-pump from anyone who's ever suffered the burden of an exploitative friendship.

All told, Larner's play is a fringey-but-fun comedy that succeeds thanks to a slick script and two perfectly weighted performances.
Details