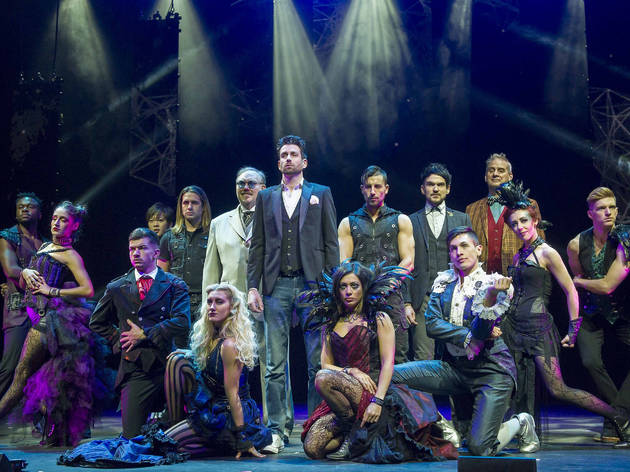 1/2
Alastair Muir
'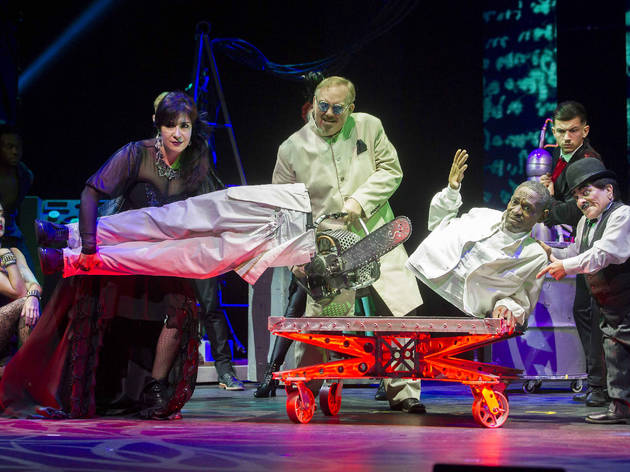 2/2
Alastair Muir
'
Time Out says
Friendly warning! We're working hard to be accurate. But these are unusual times, so please check that events are still happening.
A mixed bag of magic tricks
This review for 'The Illusionists' is from 2015. In 2019 they will return with a new show, starring The Showman James More, The Unforgettable Enzo, The Manipulator Yu Ho-Jin, The Futurist Adam Trent, The Mentalist Chris Cox, The Trickster Paul Dabek and The Daredevil Jonathan Goodwin.
Derren Brown's 'Miracle', West End summer hit 'Impossible', TV boy wonder Dynamo's 16-night stint at the Hammersmith Apollo… believe it or not, large-scale magic shows are making a serious comeback.

The latest spectacle promising to amaze London is Broadway hit 'The Illusionists': a magic package show, featuring seven acts, all performing different conjuring genres. And it's a cock-fest. All seven performers are male and, by its very nature, the show's pretty hit-and-miss.

Scottish mindreader Colin Cloud – aka 'The Deductionist' – opens the show (with a slightly-fudged numbers trick) and takes on the role of compere, introducing his fellow 'Illusionists'. We see Andrew Basso, a torso-flexing escapologist with a messiah complex, reenact Houdini's famous water tortune escape; mad-scientist magician Kevin James perform an exposed version of sawing someone in half; and 'special guest' Jamie Raven – off of 'Britain's Got Talent' – impress with some nifty sleight-of-hand, all set to moody backing music.

Strangely, it's the less deceptive acts that are most entertaining. 'Weapons Master' Ben Blaque's crossbow routine is all killer, no filler; he simply enters, flicks back his luscious hair, and then fires an arrow into an apple on his own head using a series of chain-reaction targets. David Williamson's comedy magic routine, with the help of four child assistants from the audience, is charming, if not awe-inspiring.

The real star of the show is Japanese magician Den Den. His subtle card manipulation and origami dove routine is astonishingly impressive and, unlike many of the other acts, actually classy.

And that's the problem with 'The Illusionists': it's not quite sure what it wants to be. It tries to find a middle ground between unashamed Vegas cheese and the grittier, edgier feel of modern street magic, and I'm not sure that ground exists. Still, there are plenty of baffling moments, and really that's all 'The Illusionists' promises to deliver.
Details