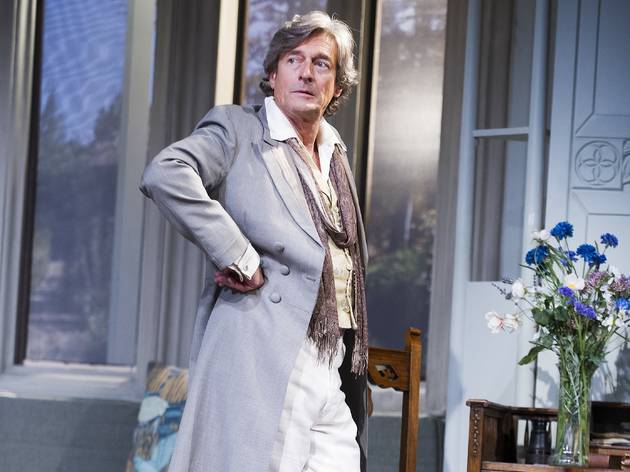 1/6
©Tristram Kenton
'The Importance of Being Earnest'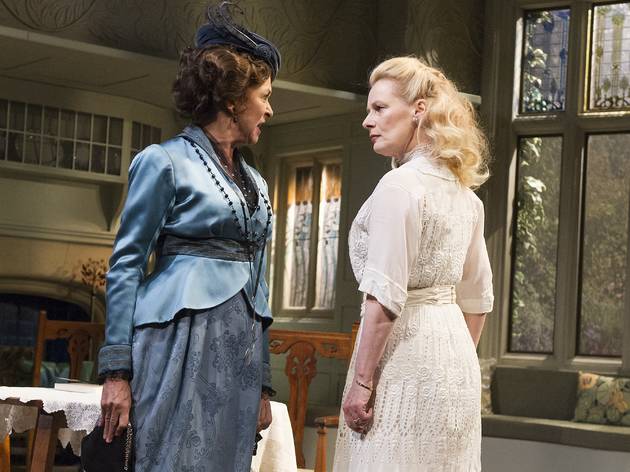 2/6
©Tristram Kenton
'The Importance of Being Earnest'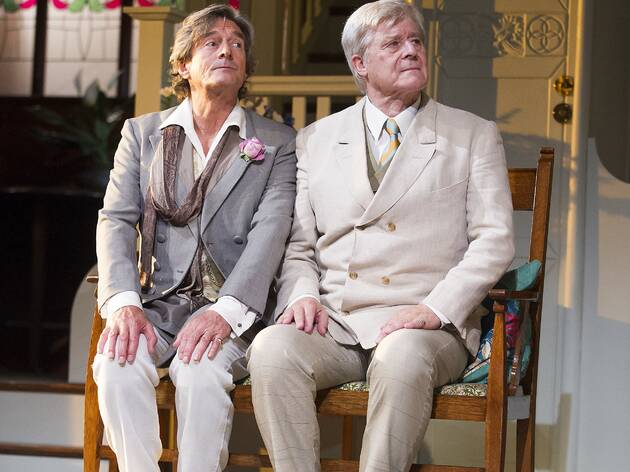 3/6
©Tristram Kenton
'The Importance of Being Earnest'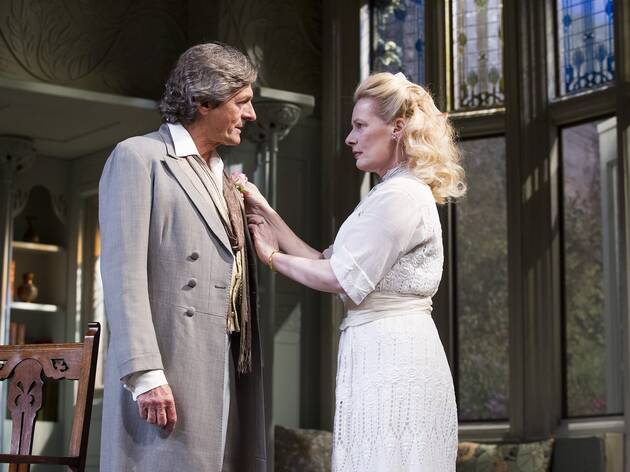 4/6
©Tristram Kenton
'The Importance of Being Earnest'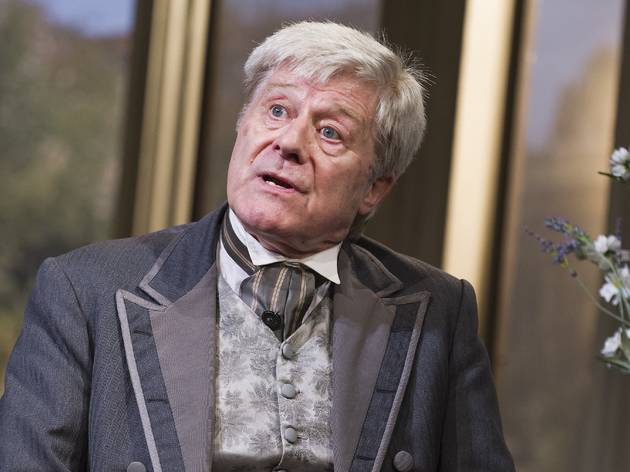 5/6
©Tristram Kenton
'The Importance of Being Earnest'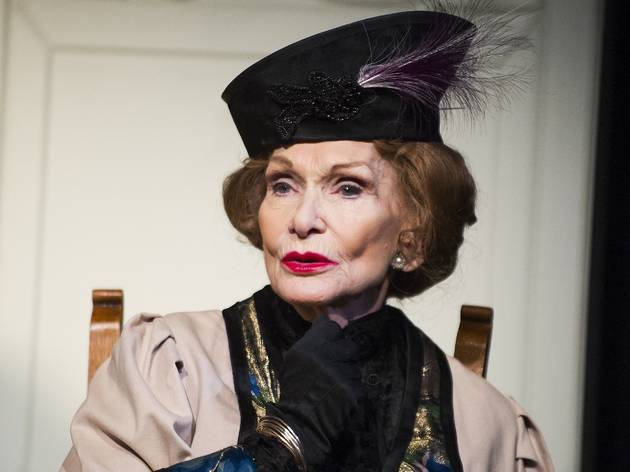 6/6
©Tristram Kenton
'The Importance of Being Earnest'
Seeking to outsmart Oscar Wilde is very unwise. All the same, Lucy Bailey's undaunted production just about survives the impertinence of meddling with his masterpiece.

The ruse – with additional workaday dialogue by Simon Brett – is that the production is being staged by a home-counties amateur-dramatic troupe who've been at it for years. So many years that the younger twentysomethings are now deep into the bogs of middle-age. Never mind that Bill Dudley's sumptuous set is well beyond the means of any am-dram outfit, the idea is misguided in myriad ways. The comedy of mistaken identities and improbable resolution loses its intergenerational edge – in particular the young women versus elderly Lady Bracknell. But there's also a danger that their coltish suitors could look like lascivious old sex offenders.

Even so, Bailey's suave production has enough savoir faire to just about get away with it – thanks to Wilde's inimitable dialogue, which rises above the vulgarising framing device ('The suspense is terrible. I hope it will last!'). Serious actors often look smug when sending up civilian counterparts, but that is not Siân Phillips's way with her imperious, 80-something Lady Bracknell. This is a role to which she is to the manner born, and she despatches Wilde's sparkling lines deliciously. The only problem is that the rest of the cast are old enough to be her siblings. Christine Kavanagh and Cherie Lunghi bring the last thing any actress should bring to their roles as rival debutantes – maturity. Likewise, Nigel Havers and Martin Jarvis's suitors are a safe pair of hands (another anomalous positive) as two senior citizens whose advancing years lend their libidinal projects some comic absurdity.

Is anything added to the play by this? About 20 minutes. Is it marred at all? Probably. Does it prevail anyway? Certainly.


Average User Rating
4.6 / 5
Rating Breakdown
5 star:

3

4 star:

2

3 star:

0

2 star:

0

1 star:

0