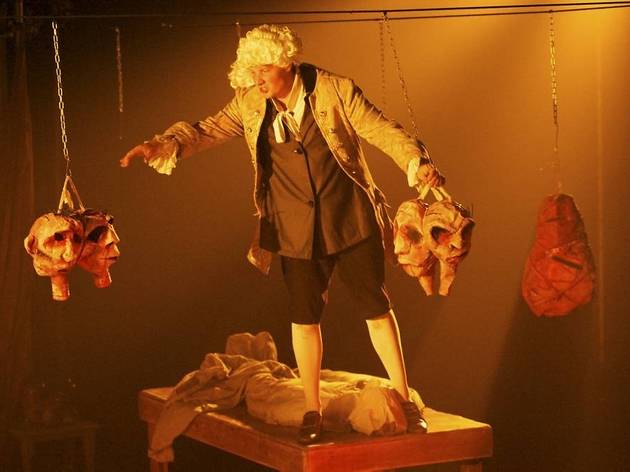 Science and faith collide awkwardly in Cartoon de Salvo's devised show, as obsessive anatomist John Hunter claps eyes on Charles Byrne, an eight-foot-tall Irish giant (who was the toast of Georgian London), and determines to claim his body for anatomy.
Framed as a medical lecture, the set-up makes clever use of the audience and performer relationship, posing ethical questions about who really owns our bodies.
The three gifted Salvos deliver stellar performances, confidently alternating between their multiple roles. And the live musical interludes are a delight – especially alongside Rebecca Hurst's whimsical animations that tell most of the story.
But they clash inharmoniously with the attempt at theological dissection. For all the heart-warming rays of humour, the result is a devised production that shows its cracks. It's not helped by somewhat sloppy illusion and a story that tries to teach too much and loses its way.