The Kid Stays in the Picture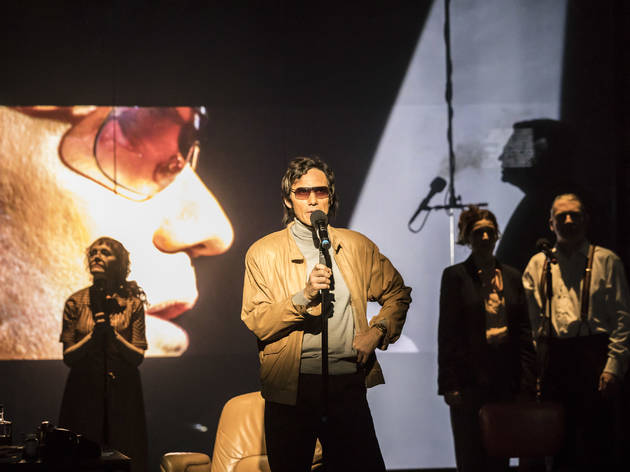 1/12
© Johan Persson
Madeleine Potter, Christian Camargo, Heather Burns, Danny Huston and Thomas Arnold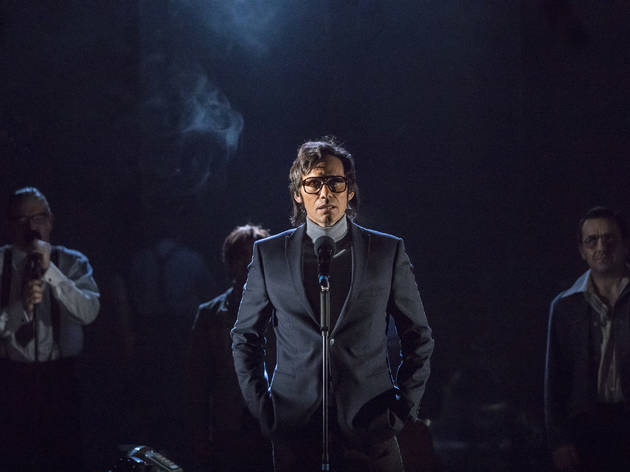 2/12
© Johan Persson
Thomas Arnold, Ajay Naidu, Christian Camargo and Max Casella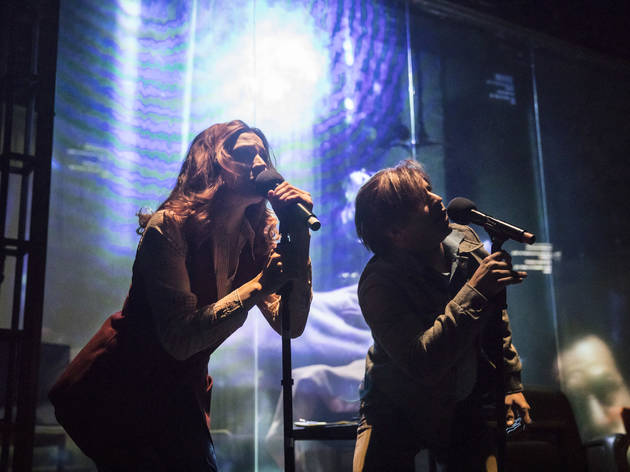 3/12
© Johan Persson
Heather Burns and Ajay Naidu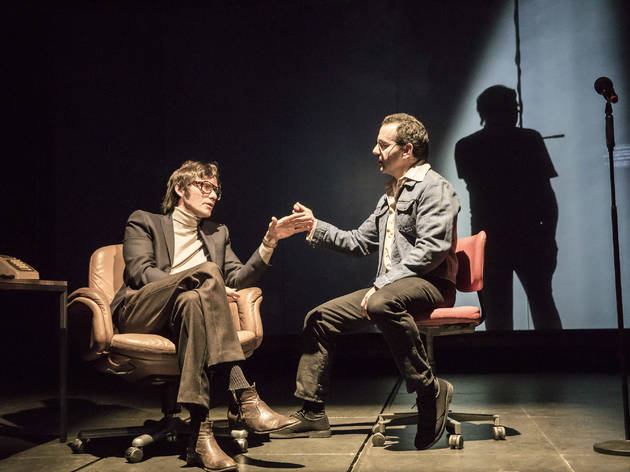 4/12
© Johan Persson
Christian Camargo, Max Casella and Danny Huston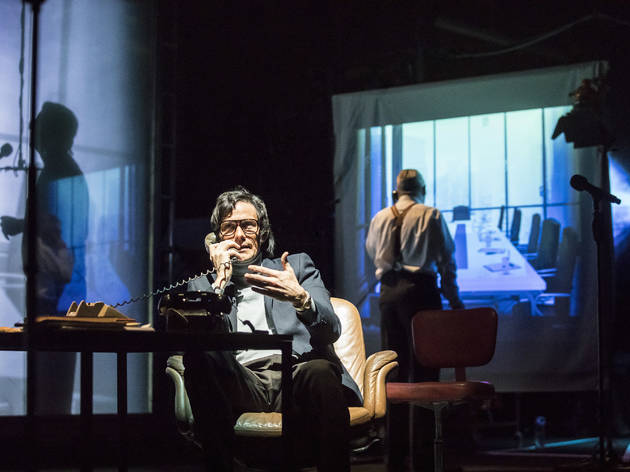 5/12
© Johan Persson
Danny Huston, Christian Camargo and Thomas Arnold
6/12
© Johan Persson
Heather Burns, Thomas Arnold, Danny Huston, Christian Camargo, Madeleine Potter and Max Casella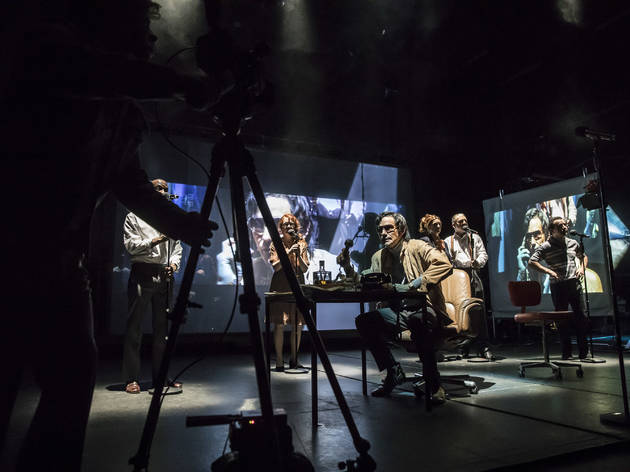 7/12
© Johan Persson
Clint Dyer, Madeleine Potter, Danny Huston, Christian Camargo, Heather Burns, Thomas Arnold and Max Casella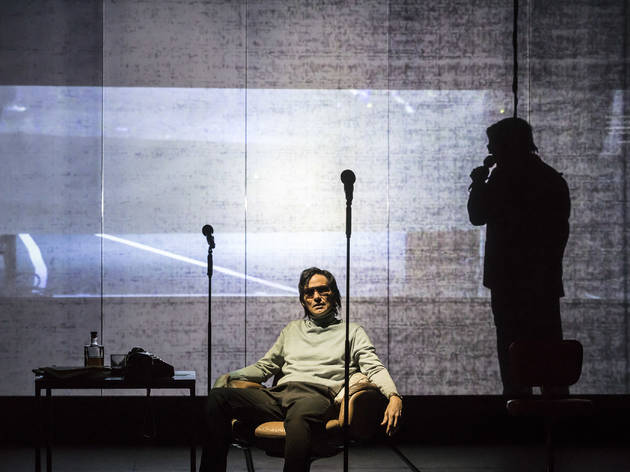 8/12
© Johan Persson
Christian Camargo and Danny Huston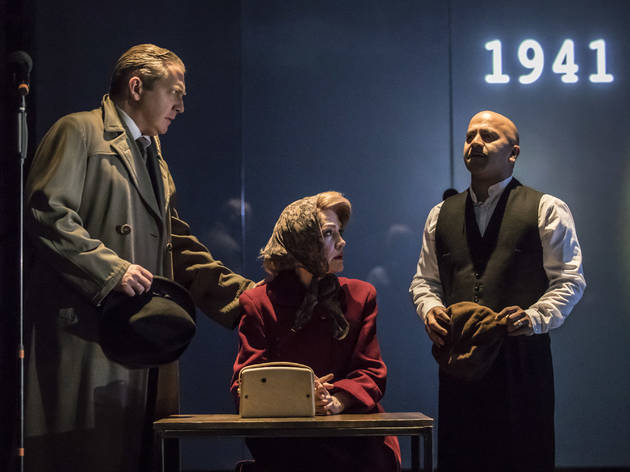 9/12
© Johan Persson
Thomas Arnold, Madeleine Potter and Ajay Naidu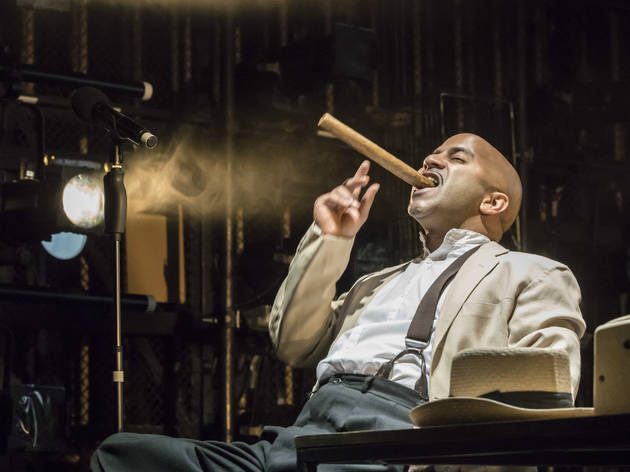 10/12
© Johan Persson
Ajay Naidu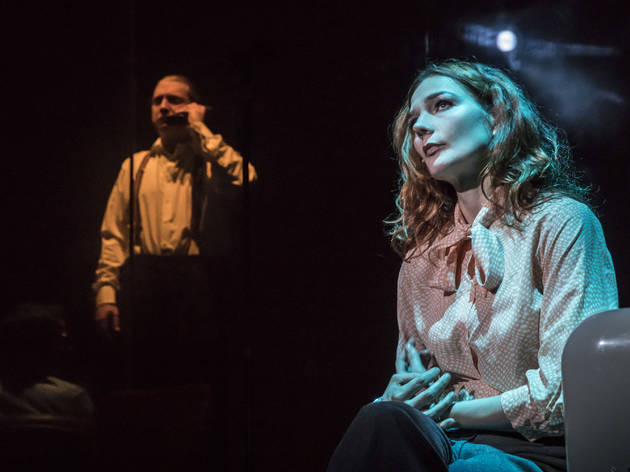 11/12
© Johan Persson
Thomas Arnold and Heather Burns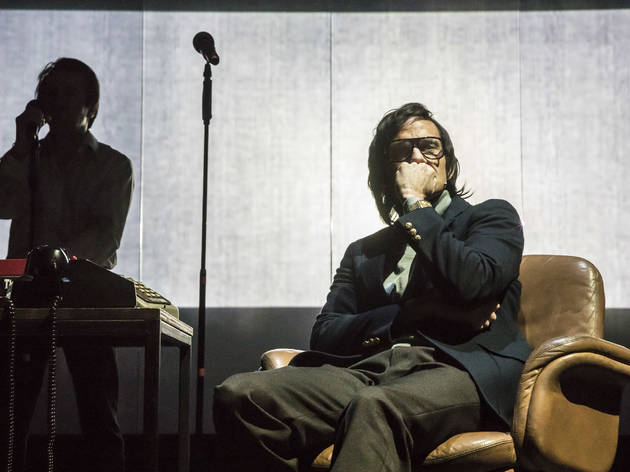 12/12
© Johan Persson
Ajay Naidu and Christian Camargo
Time Out says
Friendly warning! We're working hard to be accurate. But these are unusual times, so please check that events are still happening.
The great Simon McBurney offers a haunting, sense-overloading tribute to Hollywood producer Robert Evans
If 'La La Land' celebrates Hollywood's all-singing, all-dancing, Technicolor facade, this production from Complicite mastermind Simon McBurney is a delve into its brutal black-and-white heart.
Co-produced by actual film royalty – most notably Bond producer Barbara Broccoli – 'The Kid Stays in the Picture' is an adaptation of the 1994 memoir of Robert Evans, the film producer and studio exec who brought the world 'Rosemary's Baby', 'The Godfather' and 'Chinatown'.
The story is in fact the least interesting thing about McBurney's production. Evans has had a fascinating life: he overcame a failed stint as an actor to become a key player in American New Wave cinema before his career fizzled out in a cloud of coke in the mid-'80s. It's a pretty straightforward text, a first person reminiscence of Evans's tumultuous highs and lows that's presumably taken pretty much exactly from the memoir. But next to Complicite's last two London productions – the mind-exploding 'The Encounter' and the disturbing 'Beware of Pity' – it's pretty tame (one might argue 'accessible').
But as 'The Kid Stays in the Picture' frequently reminds you, the direction is at least as important as the script (in one of the funnier scenes it becomes clear that literally nobody understands what 'Chinatown' is about, but they make it anyway). This is a showcase for McBurney and his team's absolute technical virtuosity. A week of previews was cancelled to accommodate the tech demands, and you can see why. Using live and recorded video, vocal distortion, spectacular lighting – many of the characters simply appear as shadow silhouettes – and with the lead role of Evans split among the ensemble (which includes Danny Huston, son of 'Chinatown' star John), the whole thing unfolds as a dark, dreamy dance of sound and light and story. The acting is heightened to the point where it often borders on parody, all gruff Jewish producers and stilted starlets. But this slightly plastic air gives it a whiff of Lynchian nostalgia, a sense of being wrought from troubled silver screen memories. In the most powerful sequence, the theme from 'Rosemary's Baby' drifts through the air, over hazy projections, as a disbelieving, then devastated Evans fields a call to tell him his friend Sharon Tate has been murdered.
Dark and haunting, 'The Kid Stays in the Picture' is a tribute to the film noir era as much as it is to Evans and his heyday, though it feels dreamily evocative of 'Rosemary's Baby' and 'Chinatown' in particular. And it's never less than loving, not a criticism of Hollywood's seedy underbelly but a celebration of it.
Details