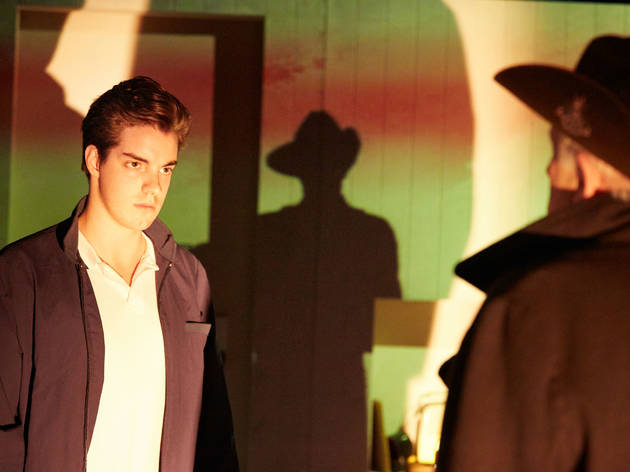 1/4
© Mark Douet
James William Wright (Hughie)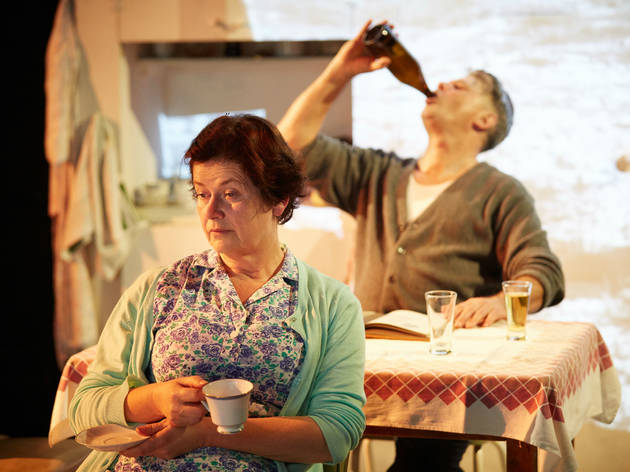 2/4
© Mark Douet
Fiona Press (Dot)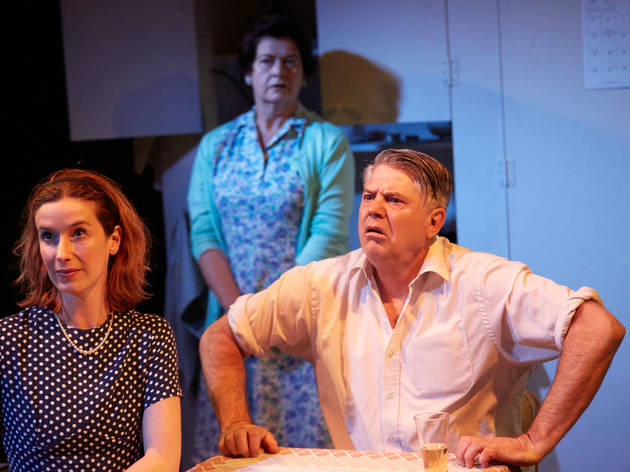 3/4
© Mark Douet
Adele Querol (Jan) and Mark Little (Alf)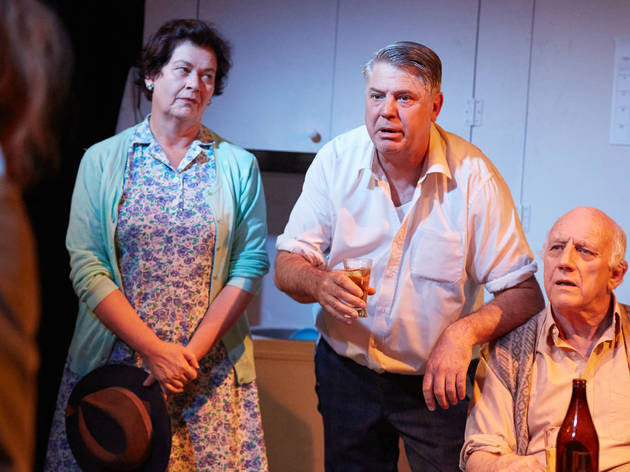 4/4
© Mark Douet
Fiona Press (Dot), Mark Little (Alf) and Paul Haley (Wacka)
Time Out says
This 1958 Australian drama about the tensions behind Anzac Day hasn't aged well
For the characters in Alan Seymour's 1958 Australian play, the titular day is one where Antipodeans have the most monumental of piss-ups in the name of an honourable cause. It's Anzac Day, when dead soldiers and veterans, from Gallipoli to the present day, are commemorated in great Aussie style – with gallons of beer.

But the drunkenness is what the young Hughie objects to. Sent to university by his working-class family, Hughie has been awakened to the possibility that his father Alf's precious Anzac Day is a hypocritical celebration of war's waste of life and just an excuse to get boozed up. Hughie and ex-serviceman Alf lock horns as Hughie decides he will betray what he has been brought up to believe about the patriotic day, and publish an article with his posh girlfriend about the truth of the celebrations: men puking and pissing in the streets and staggering, incomprehensible, from pub to pub.

One or two exchanges between father and son hit a chord in Seymour's dated play. It's poignant when Alf, played by 'Neighbours' star Mark Little, explains that he knows what war has made him and his friends – dead-end nothings – but that the Anzac celebrations gives them a chance to mean something. But Wayne Harrison's production doesn't focus on enough of the script's turning points and so the crux of the arguments often get lost. The final parts of the play are uneven in tone, swinging between Hughie and his father without resolution. It's a frustrating mess of viewpoints, none of which are given enough space to breathe.

James William Wright is a compelling muddle of idealistic youth and naivety as Hughie, and Fiona Press is great as the trampled-on mother Dot. Little sometimes makes Alf work, but too often he lacks subtlety. The production takes place on a clunky set with confusing entrances and exits and the final projected images of war aren't given the climax they deserve.

'The One Day of the Year' still contains a relevant message about war and the way we celebrate it, but this production just doesn't quite manage to deliver it.
Details