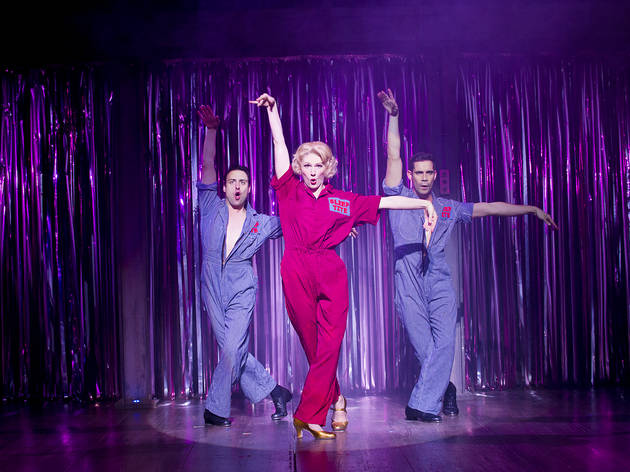 1/5
© Tristram Kenton
Alexis Owen Hobbs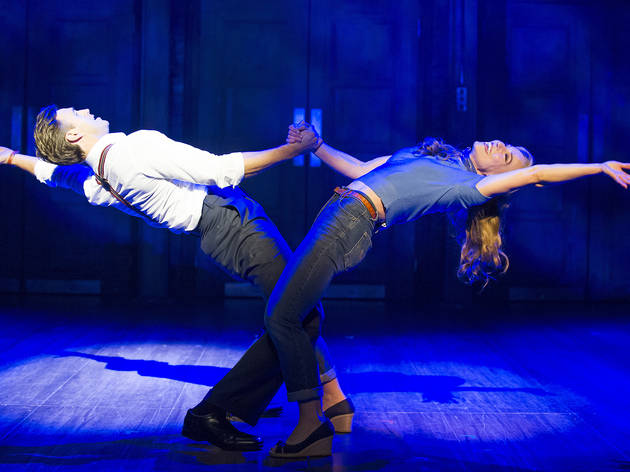 2/5
© Tristram Kenton
Joanna Riding and Michael Xavier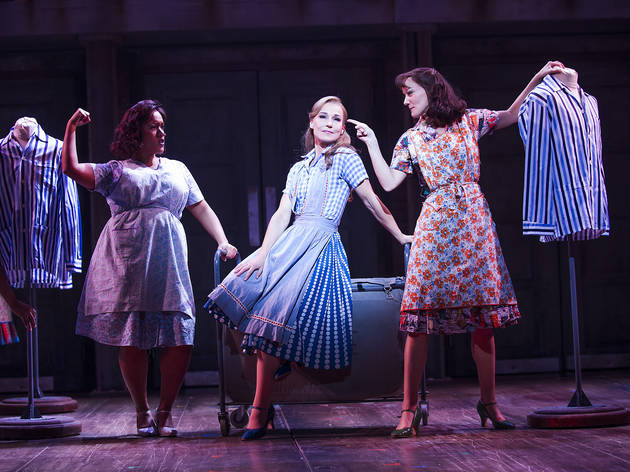 3/5
© Tristram Kenton
Joanna Riding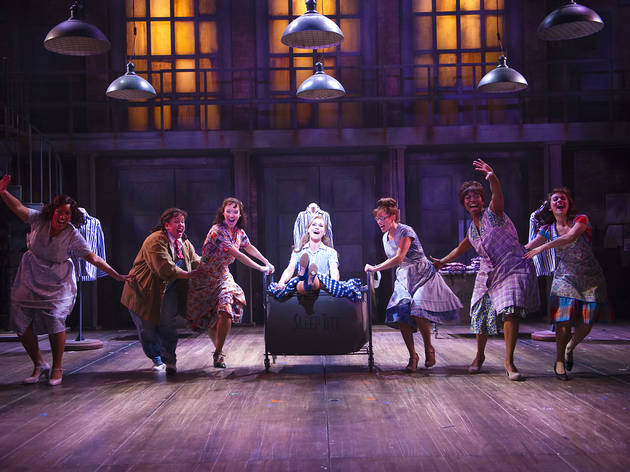 4/5
© Tristram Kenton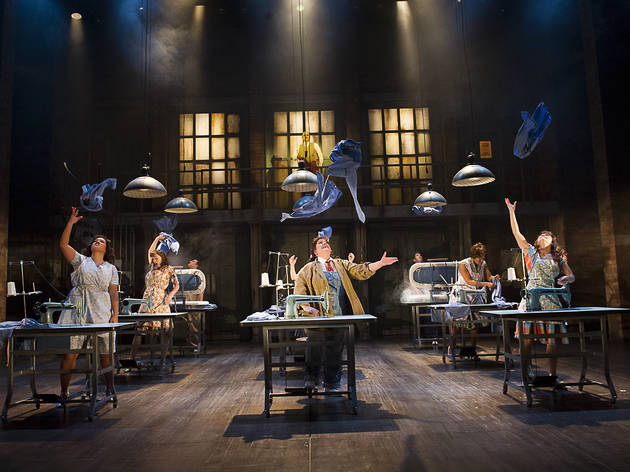 5/5
© Tristram Kenton
Time Out says
Fat cat managers cooking the books, robotic middlemen preaching to workers about the creed of efficiency – though this glorious, exuberant musical is set in President Eisenhower's America it strikes plenty of sparks in the twenty-first-century.
Adler and Ross's 'The Pajama Game' may sound like the perfect embodiment of '50s sensibilities, but while it was an ideal film vehicle for Doris Day, the whipcrack wit and pace of Richard Eyre's production scotches any idea this is a museum piece.

We begin on the floor of the Sleep Tite Pajama factory. Sewing machines are whirring, the time and motion man is pacing, and the gutsy chorus of factory women is delivering opening number 'Hurry Up' as they frantically stitch sleepwear. 'I can tell you precisely per second how many stitches go into a pair of pajamas', declares Peter Polycarpou as prickly manager Vernon Hines – but he's not the only one counting. The workers want a seven and a half cent raise and they'll stop at nothing to get it.

The battle lines seem fairly straightforward, but then handsome Sid Sorokin, the new superintendent from Chicago, has his first encounter with Babe Williams, the tough-talking head of the grievance committee. The moment she sings 'I'm Not At All in Love' we know what's coming – the only real suspense in this musical is in the waistband elastic of the pajama trousers – and sure enough the factory picnic sees their romance blossom.

So far so formulaic, yet where Eyre's production delights is not just Stephen Mear's dazzlingly dynamic choreography, but in the comically gritty detail of the characterisation. When Joanna Riding's Babe picks up an onion on her first date with Michael Xavier's Sid, you feel she's as likely to use it as a weapon as a basis for an omelette, while their Western-style love song 'There Once Was A Man' is spirited declaration of equals. In the parallel comedic love story – which features Hines's green-eyed obsession with Alexis Owen-Hobbs's sizzling Gladys – weapons are a genuine problem. His drowning of his sorrows in a drunken knife-throwing act is just one of the many tangential themes that spice this musical.

Other performances worthy of mention are Claire Machin's fabulously bolshy Mabel, whose comic facial expressions and dancing steal every scene she's in, and Jennie Dale's defiant May. The show may be called 'The Pajama Game' but there's nothing sleepy about a production that harkens back to Eyre's legendary revival of 'Guys and Dolls'.
Details
Best selling Time Out Offers