'The Phlebotomist' review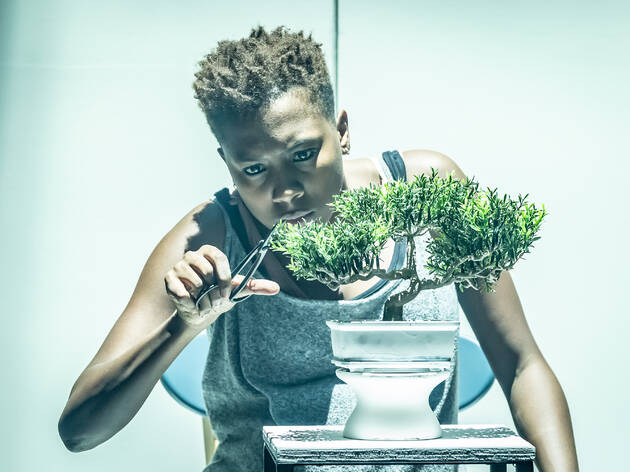 1/7
© Marc Brenner
Jade Anouka (Bea)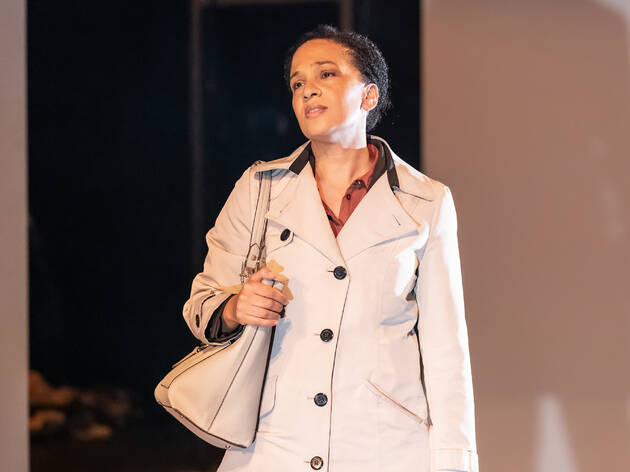 2/7
© Marc Brenner
Claudia Cadette (Phlebotomist)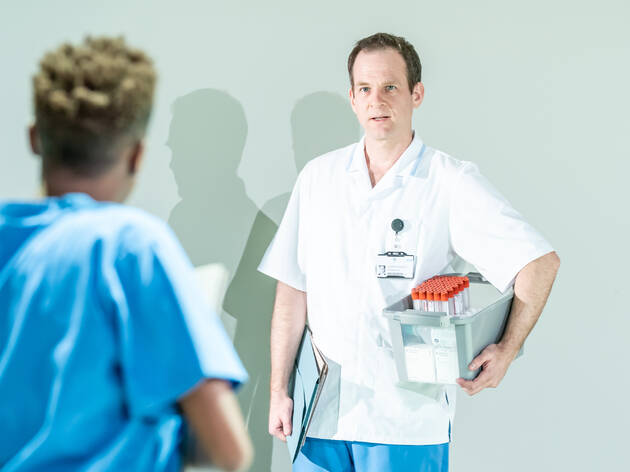 3/7
© Marc Brenner
Edward Wolstenholme (Phlebotomist)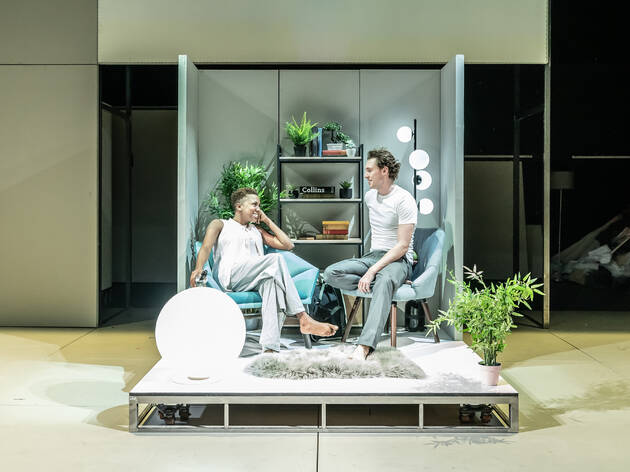 4/7
© Marc Brenner
Jade Anouka (Bea) and Rory Fleck Byrne (Aaron)
5/7
© Marc Brenner
Jade Anouka (Bea) and Rory Fleck Byrne (Aaron)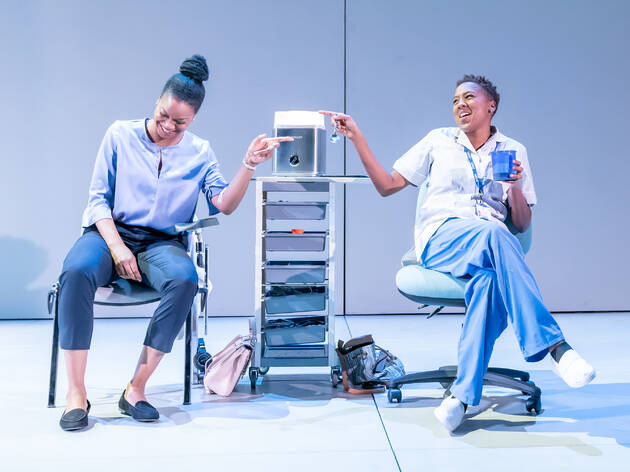 6/7
© Marc Brenner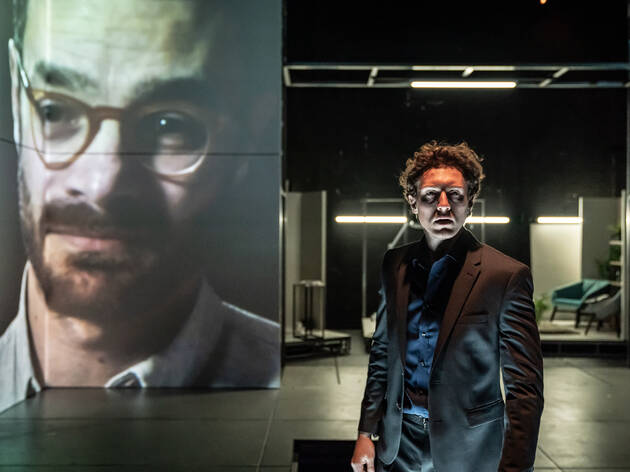 7/7
© Marc Brenner
Rory Fleck Byrne (Aaron) 
Time Out says
This dystopian drama about a society addicted to gene testing feels a bit undernourished
Phlebotomy is the art of drawing blood: a mundane medical task, but in the dystopian world of Ella Road's debut play, it's a big deal. Here, Jade Anouka's Bea – the phlebotomist of the title – rises from hospital orderly to medical big-shot as society becomes alarmingly hooked on sophisticated blood tests. Assessing the quality of your genes – and thus your likely future health – the tests give complicated results that are, unfortunately, boiled down to a rating out of ten.
People being people, the rating is literally all anybody cares about, and society has become increasingly 'ratist' - people insist on a decently high number for potential partners, jobs in The City demand an 8.5-plus, and as the play wears on we hear about low-rated babies being disposed of at birth.
Naturally, though, there is a very obvious way to cheat the system: after Bea's best friend Char (Kiza Deen) begs her for a sample of higher-quality blood, Bea becomes a dealer, helping people with 'bad' blood score higher in exchange for a substantial bung.
'The Phlebotomist' is bursting with interesting ideas but feels overpromoted in its ascent to the Hampstead main house after debuting in the Downstairs studio last year.
Rising star Anouka was attached to it from the beginning, and her continued presence may partially explain the play's trajectory: she is, as ever, a charismatic bundle of Tiggerish charisma whose sheer likeability does a lot of heavy lifting here.
Sam Yates's production is brisk, though under-resourced: Louise Rhoades-Brown's humorous projected video skits are fun, but Rosanna Vize's wobbly set looks like it was knocked up for about a fiver, and not in a good way.
Nonetheless, neither Road nor Yates really seems to be up to the task of fleshing out this world. Considering it's a vision of Britain degenerating into a eugenicist hellhole, it all feels weirdly jolly and low stakes – there are allusions to shortages of water and fresh produce, but nobody really seems to mind, and ratism is barely an issue until virtually the end, when Bea morphs into a borderline Nazi and suddenly everybody is okay with killing babies. There's no real sense of progressive societal collapse, and the tone is all over the shop – it often feels unclear as to exactly what Road's targets are.
It's great that Hampstead has taken a punt on a debut play, and 'The Phlebotomist' has a lot of promise, but it feels like it could have done with more work.
Details
Users say