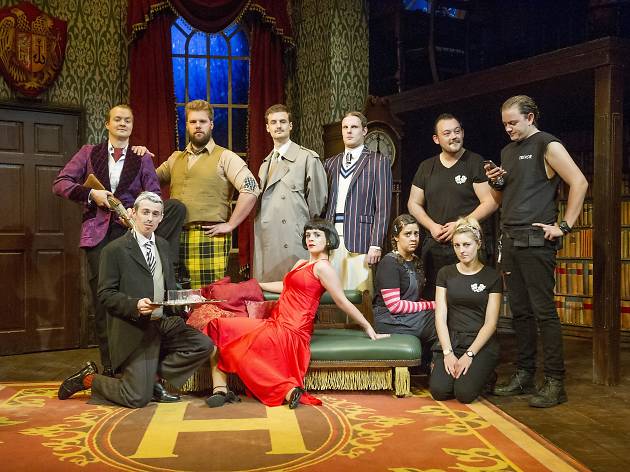 1/5
© Alastair Muir
'The Play That Goes Wrong'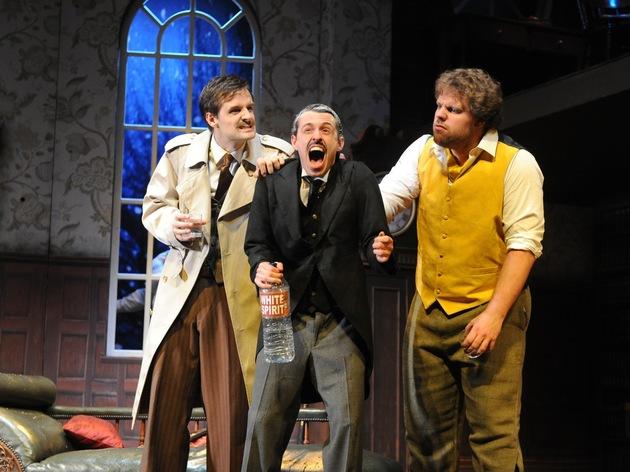 2/5
© Alastair Muir
'The Play That Goes Wrong'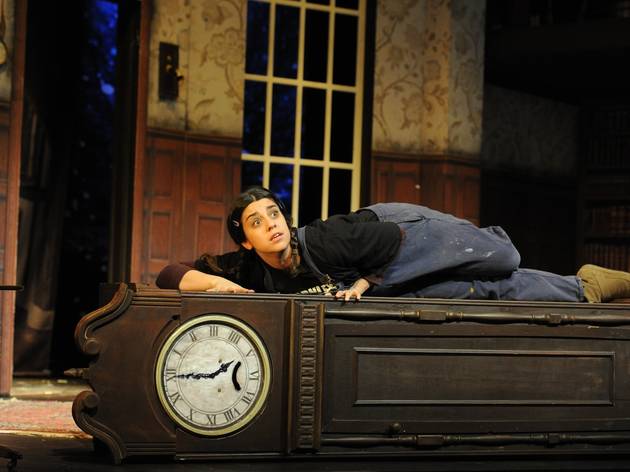 3/5
© Alastair Muir
'The Play That Goes Wrong'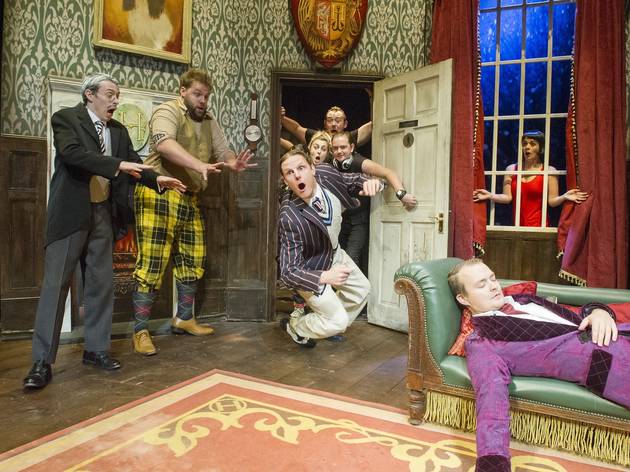 4/5
© Alastair Muir
'The Play That Goes Wrong'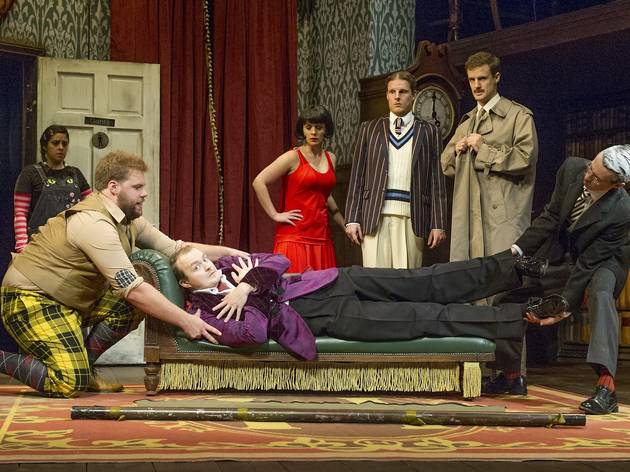 5/5
© Alastair Muir
'The Play That Goes Wrong'
Time Out says
From actual fringe beginnings, Mischief Theatre's 'The Play That Goes Wrong' has become the most successful comedy in the West End
This comedy has, of course, actually done everything right. Produced by LAMDA graduates Mischief Theatre, the show has had successful runs at the Old Red Lion in Islington, Trafalgar Studios, and in Edinburgh; now it's made it all the way to the West End. Amid all the chatter about the overbearing West End dominance of jukebox musicals and film spin-offs, it's cheering to see a dynamic young company land slap-bang in the middle of Theatreland.

The show is a farcical play-within-a-play. Cornley Polytechnic Drama Society are mounting a production of a hoary old sub-'Mousetrap' mystery called 'The Murder at Haversham Manor'. From the first moment, in which a hapless stage manager attempts to secure a collapsing mantelpiece, we suspect that things are not going to go to plan. And that, indeed, is the case, as the production shudders painfully into chaos, taking in everything from dropped lines to disintegrating sets, intra-cast fighting, technical malfunctions of the highest order, and an unexpectedly resuscitated corpse.

The show sits in a fine tradition of British slapstick, and of plays about theatrical blunders: its debt to Michael Frayn's hilarious 'Noises Off', about the gradual disintegration of a touring rep production, is considerable. This is, to be fair, acknowledged by the play's marketing, which calls it — correctly — '"Fawlty Towers" meets "Noises Off"'. But the trouble is that anyone who has seen, and loved, 'Noises Off', is likely to find the comparison unfavourable: Frayn's play simply does all the same things, and does them better.

Still, there are laughs to be had here, and the production is a technical triumph: ensuring that props and sets collapse on cue, without actually injuring anyone, is a genuine feat of stage management.
This review is from the West End premiere of 'The Play That Goes Wrong' in 2014. The current cast includes Edward Howells (Dennis), Edward Judge (Robert), Meg Mortell (Sandra), Graeme Rooney (Trevor), Patrick Warner (Chris), Katie Bernstein (Annie), Alistair Kirton (Max) and Jason Callender (Jonathan).
The team behind 'The Play That Goes Wrong' has another West End shows in the shape of 'The Comedy About A Bank Robbery'.
Details
Rating Breakdown
5 star:

14

4 star:

7

3 star:

0

2 star:

1

1 star:

4
Haven't laughed so much in ages! This play is brilliant... A proper belly laughing comedy.
Horrible.
I cannot stress enough how bad it was! I wish someone had warned about it. The humor was childish and there was no wit or sophistication at all.
A waste of time and money.
This play was amazing. I had the privilege to watch this play when it was first performed at a fringe theatre and then watched it again in the larger theatre it currently resides in. The comedy and wit were genius and the acting was amazing. Would thoroughly recommend to anyone and would love to watch it again. Absolutely superb.
How on earth this play has great reviews from credible sources completely baffles me. This is a pantomime for 6 year olds. Exhausting to watch. My parents and I couldn't wait to leave at the interval. Predictable, boring slapstick comedy with no wit, no clever jokes whatsoever. Many of the characters were incredibly annoying. Especially the butler. Lots of forced laughter from the audience. AVOID.
Despite great reviews, don't be fooled! Though strongly emerging from the traps, the play's main joke - it being a 'Play That Goes Wrong' - quickly becomes worn and repetitive. It tries too hard to be funny and at times has me squirming in embarrassment as the cast struggle with a script and premise that do not deliver. Having said that, some of the acting performances were lamentable and would perhaps be tolerated at a sixth form review but Not in the West End. I wouldn't recommend the play and it makes one admire plays such as 'Noises Off' and 'One Man, Two Guv'ners' anew.
An absolutely brilliant night out - I would highly recommend to anyone who enjoys comedy of this type!

The first half was funny, but after a while the novelty of it all wears off and it becomes less funny. I'd say have a large glass of red or two before you take your seats. It will help. Not bad don't pay full price though. Look out for a ticket bargain at last minute dot com. Not worth the full whack price