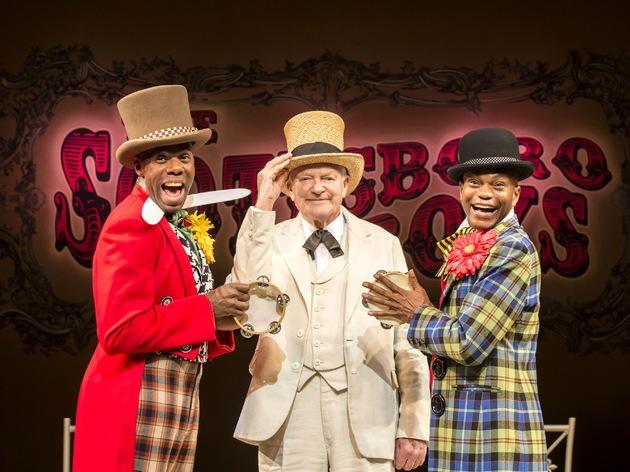 1/5
© Johan Persson
2/5
© Johan Persson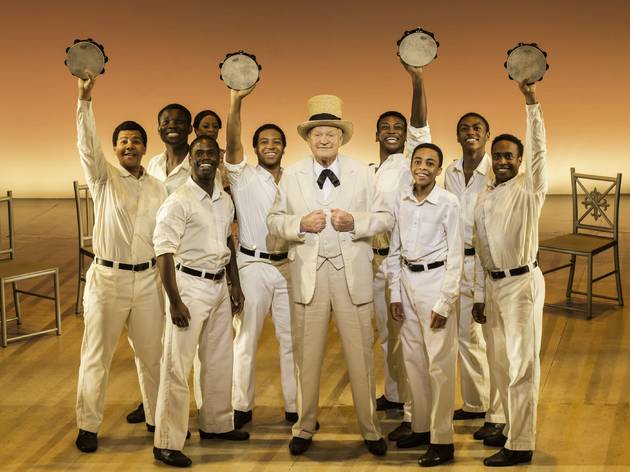 3/5
© Johan Persson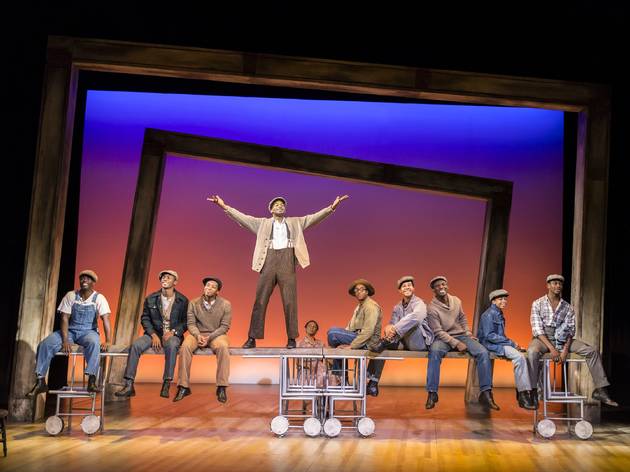 4/5
© Johan Persson
5/5
© Johan Persson
Time Out says
Composer John Kander and lyricist Fred Ebb spent 40 years redefining our understanding of what a musical could be. Decadence and national socialism in 'Cabaret'; grisly real-life murders in 'Chicago': almost every one of their shows has combined hard-hitting subject matter with a search for new musical and theatrical forms.

Their final musical, 'The Scottsboro Boys', is no exception. This production – the first in the UK, directed and choreographed by Susan Stroman – packed out the Young Vic last year, and has now transferred to the West End.

It tells the true story of the nine young African-American men (one aged just 12) who were wrongfully accused, in 1931, of raping two white women on an Alabama freight train. This would be fascinating enough in a conventional musical, but Kander and Ebb's masterstroke is to set the production as a minstrel show: a form of light entertainment popularised in the nineteenth century in which both white and black performers in blackface used comedy, slapstick and dance to peddle stereotypes about African-American culture.

To those unfamiliar with minstrelsy, its lexicon is tricky to comprehend: every gesture is exaggerated, every action commanded by a white Interlocutor (Julian Glover). 'The Scottsboro Boys' is not an easy watch, but then neither should it be – and a number of quieter, more emotive musical numbers work to leaven the tone.

Arguably we should learn more about the men's individual stories: only a couple of them, including the dignified, John Proctor-like Haywood Patterson (the astonishingly good Brandon Victor Dixon), really assume three dimensions. But this beautifully-performed, thoughtfully-staged show remains a triumph – not only in keeping alive the memory of a terrible miscarriage of justice, but in taking minstrelsy as a cultural form, and turning it definitively on its head.
Details
Best selling Time Out Offers