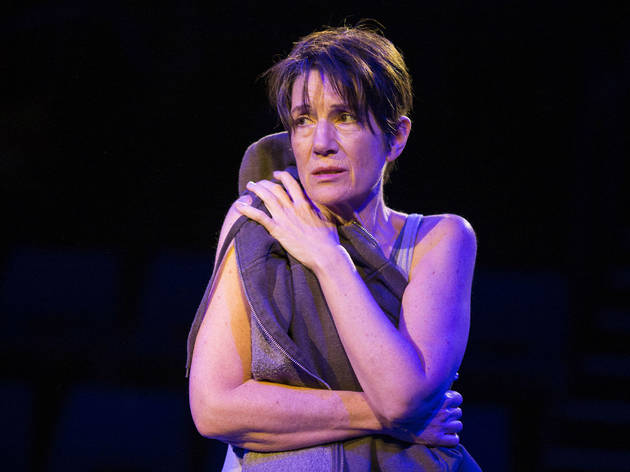 1/5
© Helen Maybanks
Harriet Walter (Prospero)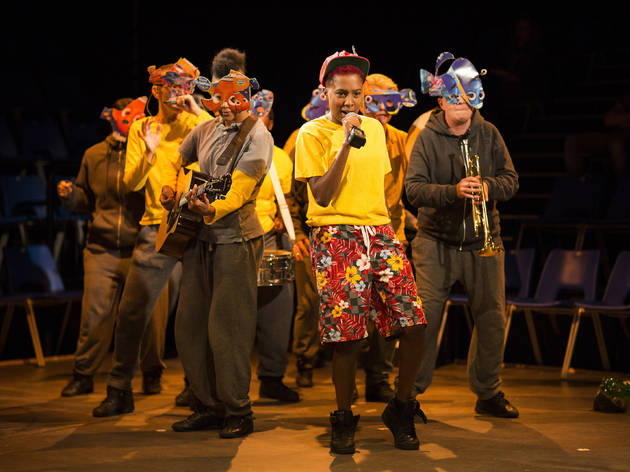 2/5
© Helen Maybanks
Jade Anouka (Ariel)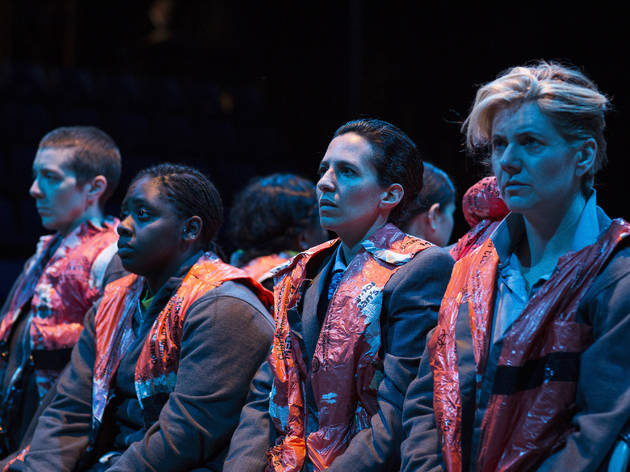 3/5
© Helen Maybanks
Karen Dunbar (Trinculo), Shiloh Coke (Sebastian), Carolina Valdés (Antonio) and Jackie Clune (Stefano)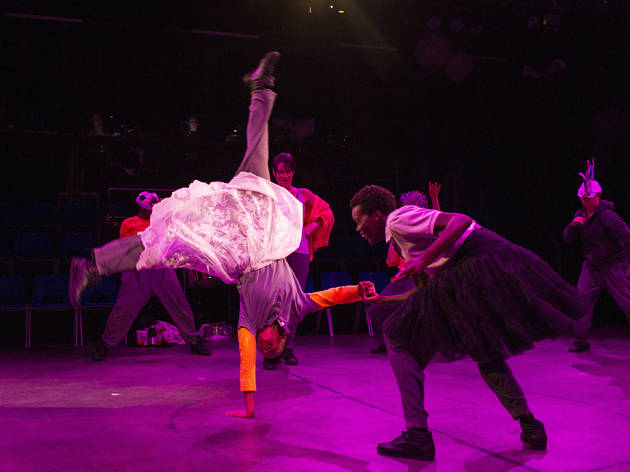 4/5
© Helen Maybanks
Leah Harvey (Miranda), Sheila Atim (Ferdinand)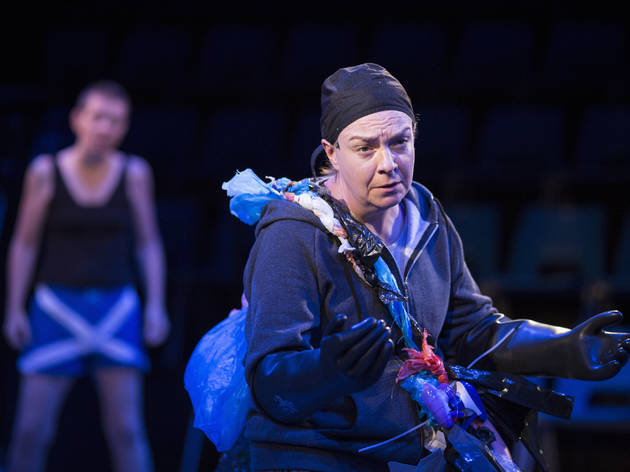 5/5
© Helen Maybanks
Sophie Stanton (Caliban) 
Time Out says
Harriet Walter stars as a firm-but-fair Prospero in the last part of the Donmar's joyous all-female Shakespeare trilogy
Phyllida Lloyd's prison-set, all-female-cast, Donmar Warehouse-produced take on 'The Tempest' bloody well should be good. It's technically had two whole months of previews at the King's Cross Theatre, as Lloyd wanted the press to see it on the same day as revivals of her earlier productions of 'Julius Caesar' and 'Henry IV' (which didn't start their new runs until weeks later).
As such, it's a bit hard to consider 'The Tempest' in isolation – performed last, it has a broadly identical aesthetic to the other two shows, the same stripped down, rough and ready, multicultural chutzpah, partly born out of outreach work conducted with real women prisoners. And like the others it allows Shakespearean great Harriet Walter to have a crack at one of the big male roles.
In this case she's a tough-but-tender Prospero, an essentially decent sort who takes a fairly benevolent revenge upon the villains responsible for his banishment to an island prison when they wash up on his shores. Using the magical powers of Jade Anouka's frustrated, excitable sprite Ariel, there is rapping, carousing, calypso and some business with a boom box, but Walter's dignified performance keeps it all fairly grounded.
Often in high concept takes on Shakespeare you have to guess at some of the context, but here Lloyd actually tells us. In a slightly convoluted meta-theatrical device, we learn at the start that Walter is technically playing a prisoner who is playing Prospero – a woman jailed for life with no possibility of parole after acting as getaway driver in a politically motivated robbery. So when Prospero asks that we set him free, we know that on one level that's impossible. But as Walter-as-prisoner bids goodbye to the rest of the cast, she seems like a wise and decent person, a dignified testament to the possibility of redemption and forgiveness.
I'm not sure it's crucial to see the three shows on the same day: the meta-narrative is not very fleshed out (probably a good thing or it'd be too confusing) and of none of the plays follow on from each other plot-wise (which is a bit of a shame as I felt bang up for 'Antony and Cleopatra' and 'Henry V' after 'Julius Caesar' and 'Henry IV', respectively).
It was good to see the older productions again, though. Both expand brilliantly into Bunny Christie's in-the-round, prison yard set, and feel much more kinetic than they did in the cramped Donmar. And 'Julius Caesar' has improved enormously: first time out it felt like a towering performance from Walter's anguished, moral Brutus surrounded by too much jokey jailbird hijinks. Though still as raucous a '…Caesar' as you'll see, it's all a lot more sober and stands as the strongest of the three productions (it's also worth noting that a play about political demagoguery feels very timely).
Perhaps the real reason for seeing all three shows in a day is to follow the excellent cast: Walter deserves all the credit sent her way, but there are also standout turns from the Tiggerish Anouka (as Mark Antony, Hotspur and Ariel) and Clare Dunne (as Portia, Octavius Caesar and Hal). The fact that they are obviously having a high old time accounts for much of the pleasure of this energetic, empowering adventure.
Details
Best selling Time Out Offers