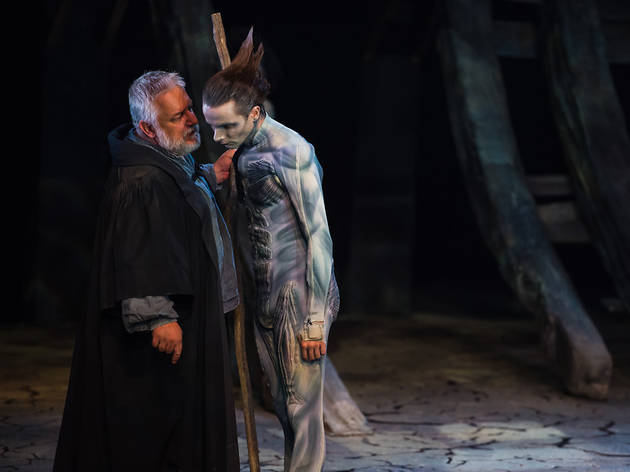 1/6
© Topher McGrillis
2/6
© Topher McGrillis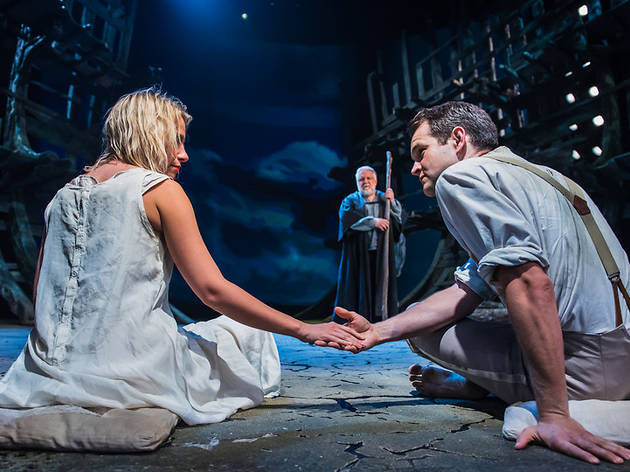 3/6
© Topher McGrillis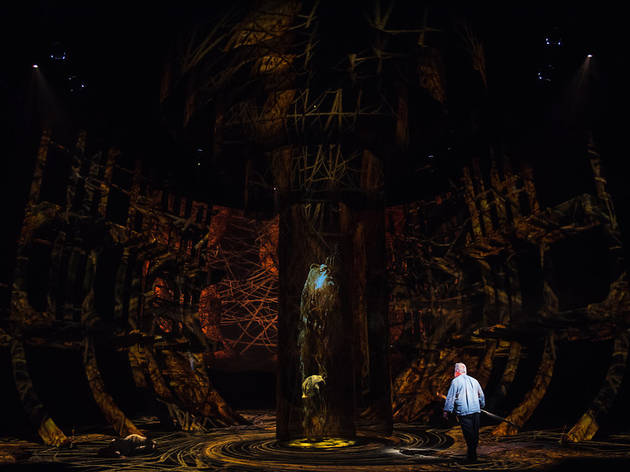 4/6
© Topher McGrillis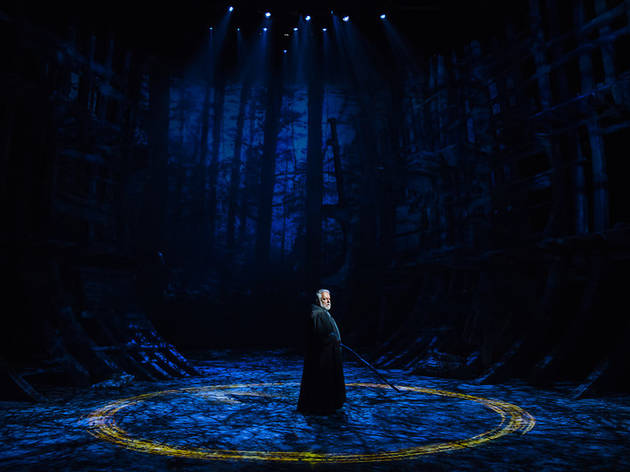 5/6
© Topher McGrillis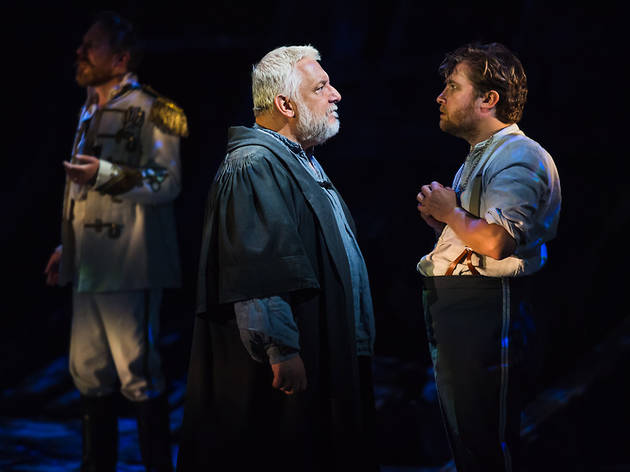 6/6
© Topher McGrillis
Time Out says
Friendly warning! We're working hard to be accurate. But these are unusual times, so please check that events are still happening.
Simon Russell Beale is a charming Prospero in this weirdly techy RSC production
It's an agonisingly slow train ride from Stratford-upon-Avon to London and that might explain why the RSC's style of performing Shakespeare sometimes feels a little out of step. But they've made a bold leap into the 21st century with this production, a projection-heavy collaboration with the faintly sinister-sounding digital studio Imaginarium Studios.
Not that you'd know it from Simon Russell Beale's delightfully trad central performance. As a white-bearded old Prospero, he's dignified, and made cerebral by his exile, pronouncing his lines with careworn emphasis. Next to him, Jenny Rainsford injects more than a little get-up-and-go into the often insipid role of his daughter Miranda, ogling the men who crashland on their desert island with vigour.
Director Gregory Doran's production puts all the emphasis on the jokes in Shakespeare's text, and the scenes where three shipwrecked weirdos stumble round the island on a protracted and intermittently murderous bender are some of its funniest. Trinculo (Simon Trinder) and Stephano (James Hayes) fill the stage in a ridiculous series of antics. I'd love to see a production that worked out what to do with Caliban (Joe Dixon) and the problematic notes of African slavery, but this was never going to be it: he's a strangely winsome monster in a distended fatsuit.
Doran's crystal-clear, playful approach finds an unlikely echo in the Disneyfied CGI-stylings of Imaginarium Studios. It's all thunkingly literal: when Ariel speaks of being imprisoned in a cloven pine, the stage becomes a brown mess of projected branches. When a magical banquet goes up in flames, the whole stage turns into a gigantic version of one of those log fire screensavers.
But it's nothing to the fourth act's utter visual cheesefest. Doran turns the masque scene into the closest thing I've ever seen to Eurovision on stage: there's sexed-up country dancing, operatic stylings from three women in panto fairy-style frocks, and a bit where a woman has multicoloured fruit projected on 10 foot high swirling skirts.It's a fitting climax to a production that might well get Shakespeare skeptics onboard – especially kids – but periodically threatens to drown his play's magic in a whirlpool of kitsch.
Details