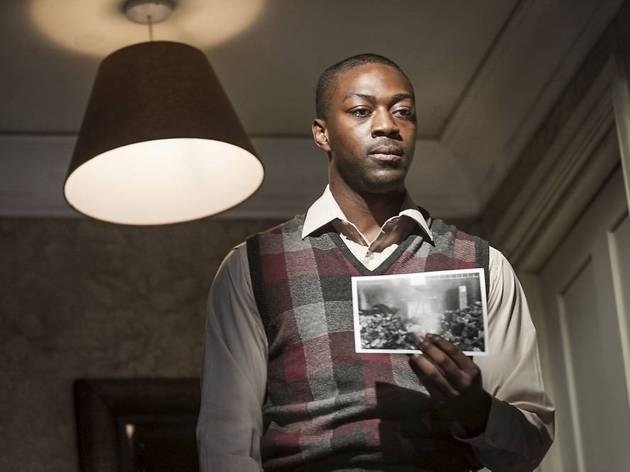 London teacher-turned-writer Vivienne Franzmann follows up the brilliant state school drama 'Mogadishu' with a more compact and forceful new play, in which the atrocities of Rwandan genocide splinter against the complacency of a bijou Hampstead living room.
Joseph is a war photographer who adopts the subject of his finest work, a young Rwandan girl, renamed Alex, who he found cowering on a mound of corpses. He steals her away to give her a new life, far from the pain and horror, raising her alone after her mother dies. But their bond is fatally fractured by the revelation of important details which have been cropped from the picture.
Danny Webb avoids all the easy answers in his complex portrayal of Joseph, a man whose complacent belief in
his own decency masks an ocean-trench of repressed guilt. But Franzmann's script has greater ambitions. Her two-hour three-hander is a tight family drama, flecked with vicious dark comedy. But it also bravely faces the question of how we can live contentedly in a world where such appalling horrors happen: how we can buy artisan cheeses on the internet, watch 'Loose Women' or even live in Kent without tearing ourselves apart.
There are a couple of heavy-handed twists and the gears take a few scenes to bite, but Simon Godwin's patient direction and a detailed set by Lizzie Clachan keep the plot's more extravagant convolutions under control. With a focus that makes her Bruntwood Prize-winning debut look almost laboured, 'The Witness' is the tragedy of a terrible man who, as Franzmann gradually and agonizingly shows us, is no worse than most of us.