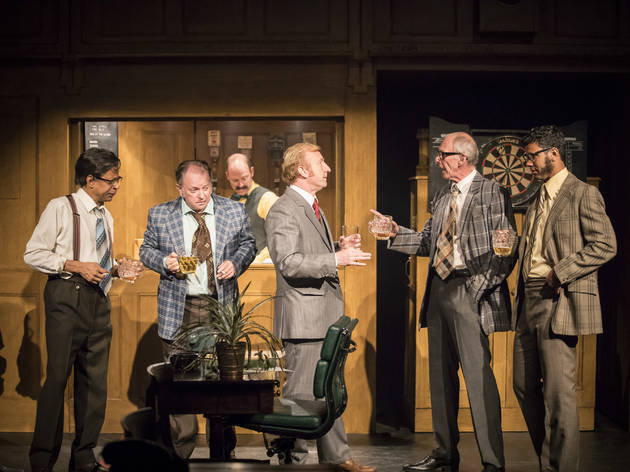 1/10
© Johan Persson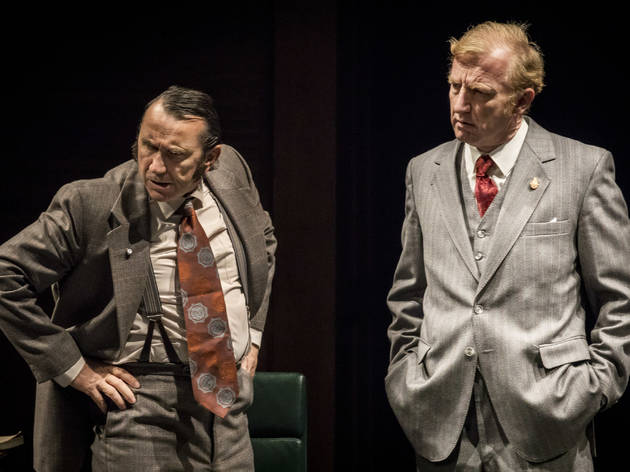 2/10
© Johan Persson
Phil Daniels and Steffan Rhodri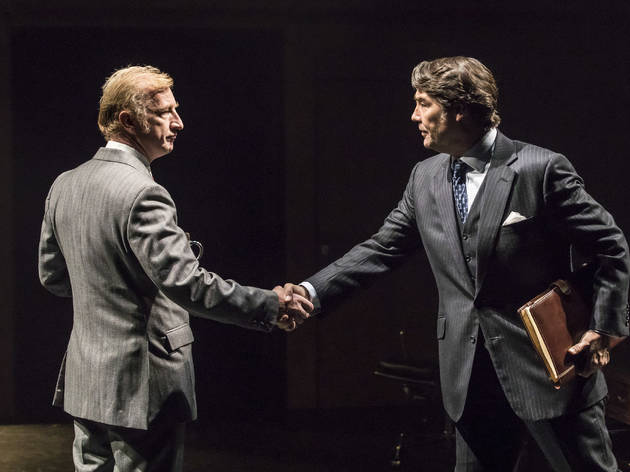 3/10
© Johan Persson
Steffan Rhodri and Nathaniel Parker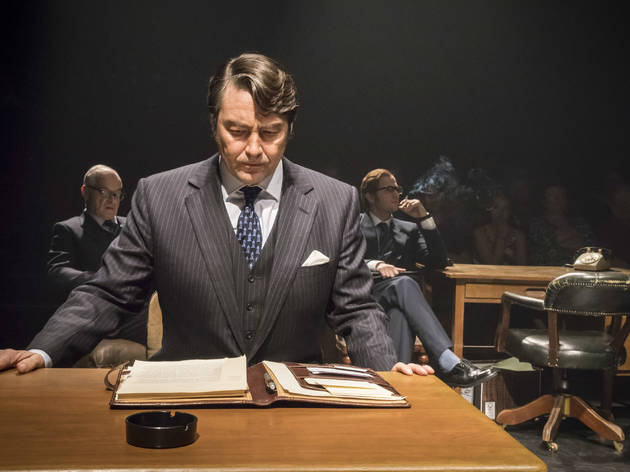 4/10
© Johan Persson
Malcolm Sinclair, Nathaniel Parker and Ed Hughes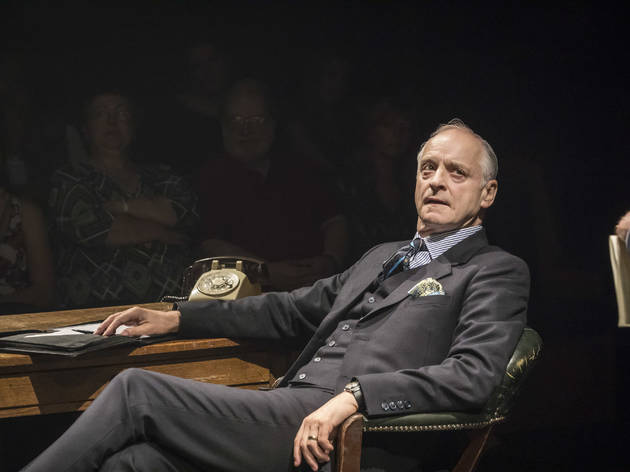 5/10
© Johan Persson
Malcolm Sinclair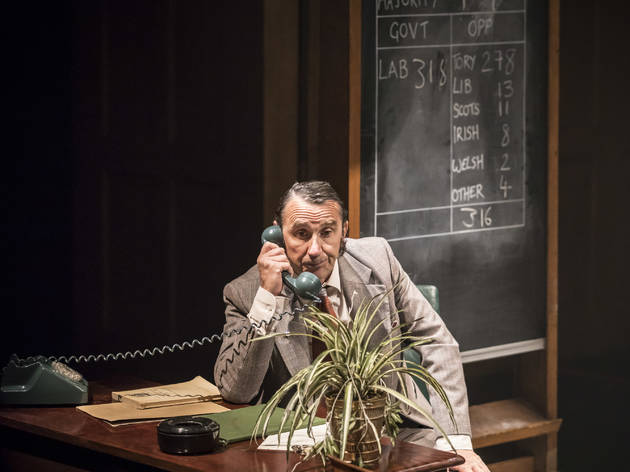 6/10
© Johan Persson
Phil Daniels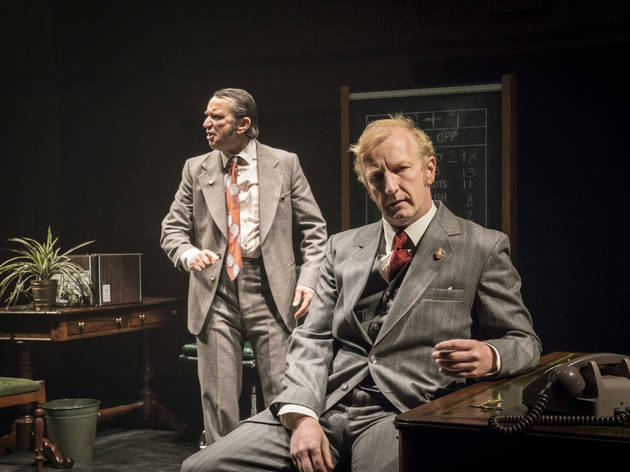 7/10
© Johan Persson
Phil Daniels and Steffan Rhodri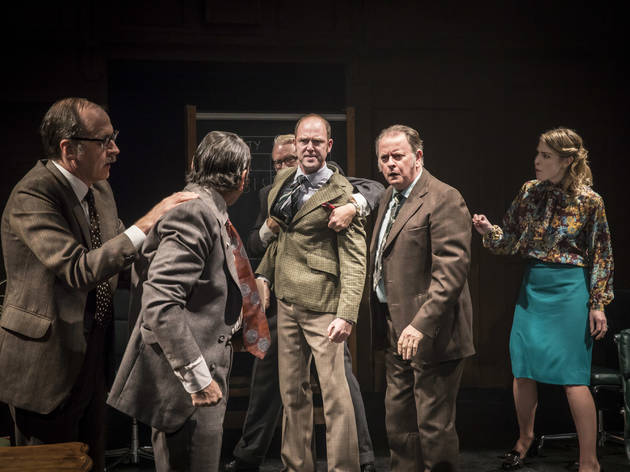 8/10
© Johan Persson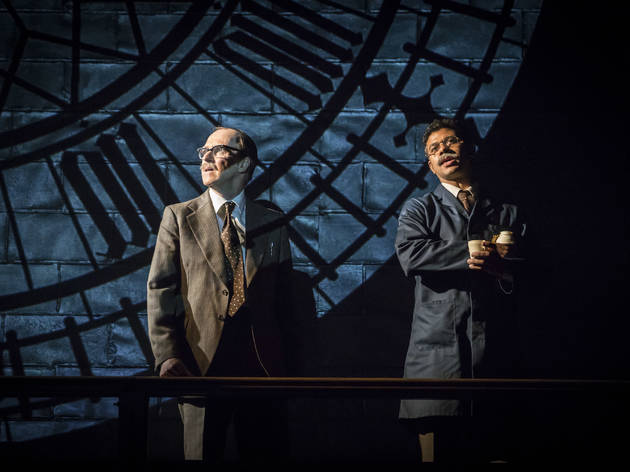 9/10
© Johan Persson
Kevin Doyle and Robert Gilbert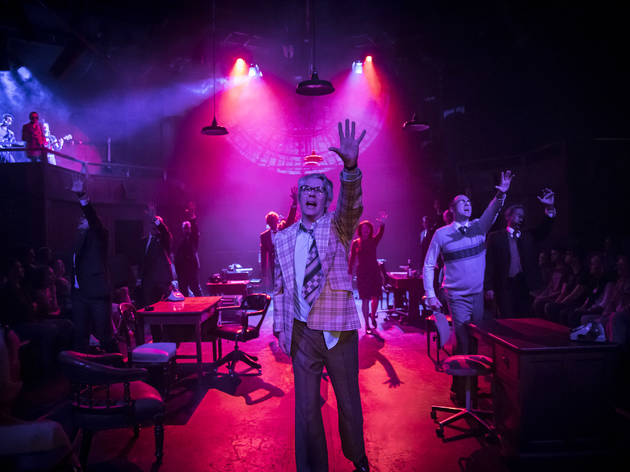 10/10
© Johan Persson
Time Out says
James Graham's peerless political drama returns for 2016
James Graham's surprise hit about the fraught Westminster wranglings of the 1970s – first seen in London at the National Theatre in 2012 – has made its long-awaited West End transfer against a starkly changed political climate. Originally its subject matter seemed to chime perfectly with the ConDem coalition. Now, in an age of Brexit and Trump, it serves as a reminder of the perennial challenges of democracy itself.
Largely set in the Tory and Labour rival whips' offices, 'This House' highlights the passion, commitment and skullduggery of those on both sides as they fight a four-and-a-half year 'war of attrition' from the hung parliament of 1974 to the dawn of Thatcher. It humanises politics and politicians at a time when it seems fashionable to deride them. And for all the apparent dryness of its subject, the play is rich in humour and sentiment.
Jeremy Herrin's thrilling production remains largely unaltered, with a few rows of onstage seating nodding to its original arrangement at the NT. Many of the cast are new, including the excellent Nathaniel Parker and Steffan Rhodri as Jack Weatherill and Walter Harrison, opposing whips who discover their commonality amid the brutal battles. But this is truly an ensemble effort without a weak link in sight (it would be churlish to quibble over a couple of questionable accents).
There may be much to bemoan in our current politics, but 'This House' is a reminder of the forces underlying it. It brilliantly shows that, though fashions and technologies change, human frailties across the political spectrum will always remain. As Nick Clegg (remember him?) highlights in the programme notes, Graham has captured an enduring dilemma of politics; the tension between principle and practice. Order, order your tickets now.
Details
Average User Rating
4.4 / 5
Rating Breakdown
5 star:

4

4 star:

5

3 star:

0

2 star:

0

1 star:

0
I purchased this for my politics loving brother for a Christmas present.
I took a couple of risks - firstly he's NEVER been to theatre in London! Secondly I opted for restricted view as I didn't want to spend a fortune on a risking present.
Well I needn't have worried as firstly he loved it and that's saying a lot as he is a very critical reviewer (especially of roast dinners) and the restricted view was fine. We had front row so the restriction was a slight ache in the neck but nothing too bad.
This was the best interaction I have ever experienced with a set at the theatre, firstly front row did mean actors ran in front of me but also audience members can form part of Parliament on the stage and then the bar used in parliament on stage turns into an interval bar! I kid you not.
So we obviously went on stage for the obvious audience selfie and cheeky beer.
The actual play is set in the 1970s and based on a true story & book of when labour won power by a very close majority leading to a hung parliament, the story tells of the struggles in politics of persuading the opposition parties to take your side. Labour require more votes in favour so they go out to the liberals, Welsh, Irish & Scottish parties etc...
I don't want to ruin any of the story but I didn't have any knowledge in advance so it was a complete surprise for me and I did follow most the plot with the odd question thrown at my brother in the interval.
I genuinely I appreciated seeing each side of this political story and came away knowing more about the era then expected.
I was laughing a lot along with the audience and enjoying the quirkiness of the play and it's house band too.
The acting is superb and a special mention goes to Phil Daniels for his solo song of Bowie's 5 years. I loved it (don't worry it's still a play not a musical!)
You don't have long to go see this in London as it finishes on 25th February but my biggest two tips - try a restricted view front row or if you can go down to the theatre on the day in the morning when they open for a seat on the stage both £15 each!
The play takes place in the Parliament between years 1974 and 1979 and applies to relationships and games between two groups of whips and minor parties. The war about crucial votes becomes ridiculous as sick or elderly whips are being dragged to the House of Common just to register.
We were lucky enough to get a stage seats,which was a truly unique experience!
Performers were extremely engaging and interesting to watch, I wasn't bored even for a second even considering the fact that the play is relatively long.

I did not feel the dancing and singing was that necessary but all in all: This house is a moving, amusing and sad play, and so is politics. Definitely worth seeing!
I don't even like politics but I really enjoyed this play. I enjoyed it so much that I have already recommended it to all my friends who are interested in politics. It was a very well-acted story, all about the Labour party trying to hold onto power during a hung Parliament in the 70's. I was genuinely worried that I would fall asleep when I read the description but I was so wrong. This House was smart, witty and hilarious; the play had my attention all the way to the end. I was lucky enough to have 'on stage' seating, which at first I was bricking it but what an amazing experience. As I mentioned, I don't have much interest in politics and loved it, give it a go!
Really enjoyed this production. The staging was lively and surprising - I was not expecting dance numbers! The cast was energetic, and really got across the drama and the emotion of the time. One this is for sure anyone who sees this will never be able to say politics is boring!
Witty, clever and brilliantly funny - words you would not normally associate with the subject matter of politics but this play delivers on all levels.
Loved it. Took my son who was not even alive when these events unfolded but he "got it" Loved the band reminding us of the social context and giving the whole piece an extra dimension