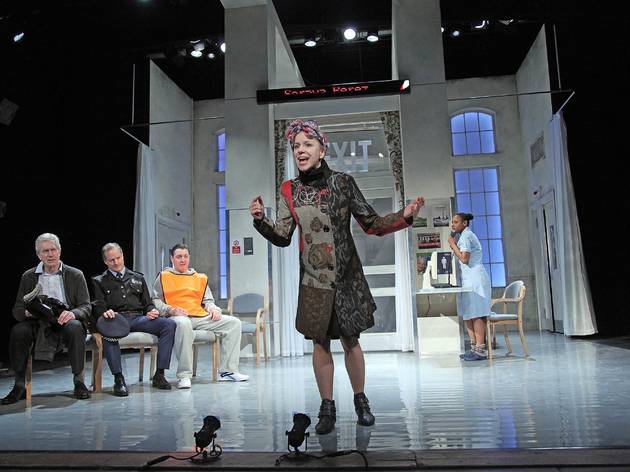 1/3
© John Haynes
'This May Hurt a Bit'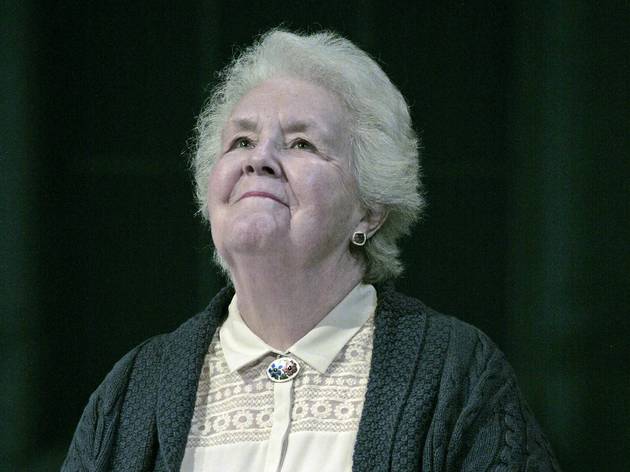 2/3
© John Haynes
'This May Hurt a Bit'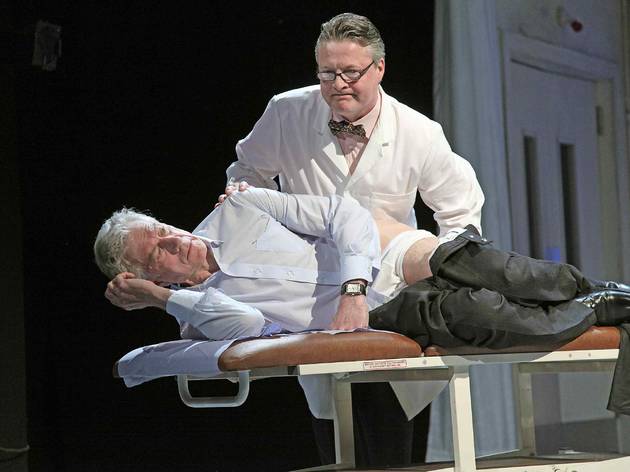 3/3
© John Haynes
'This May Hurt a Bit'
If an evening spent contemplating the history and future of the National Health Service doesn't sound much like your idea of fun, there's probably something very wrong with you.

Written by Irish dramatist Stella Feehily and directed by her husband Max Stafford-Clark – whose severe stroke, in July 2006, clearly provided the impetus for the piece, through it is not depicted directly – this is an urgent, clever, anarchic examination of Britain's system of public healthcare.

A realist narrative forms the play's backbone, as 91-year-old Iris (the superb Stephanie Cole) is rushed to her overcrowded local hospital with apparent amnesia. Her children, Nicholas (Brian Protheroe) and Mariel (Jane Whymark), are at odds.
Nicholas, a passionate believer in the NHS, wants Iris to stay put, despite the worrying bloodstain on the ceiling, while Mariel favours moving her to a private hospital.

A very funny script, excellent performances and quicksilver direction keep the story engaging. But what really sets Feehily's play apart are the frequent meta-theatrical interjections that punctuate the action. Winston Churchill and Nye Bevan interrupt Iris and her family at home; a budgerigar named Maggie expresses Thatcher's thoughts on the role of the state; two actors pause to offer an excoriating analysis of private finance initiatives.

The Churchill-Bevan scenes sometimes feel a tad laboured, and some will disagree with the play's partisan pro-NHS position (though Feehily does include some dissenting views). But I defy anyone to leave without a renewed sense of pride in our greatest institution, and some serious concerns about its future.